How To Build Your Own Crypto Exchange Business
Disclosure: Crypto is a high-risk asset class. This article is provided for informational purposes and does not constitute investment advice. By using this website, you agree to our terms and conditions. We may utilise affiliate links within our content, and receive commission.
Cryptocurrency exchanges have emerged as one of the most profitable business segments in the cryptocurrency industry. 2017 launched exchange Binance, for example, expects to generate up to USD 1 billion net profit this year. Hence, the cryptocurrency exchange market is heating up with more and more newcomers looking for their piece of this growing pie.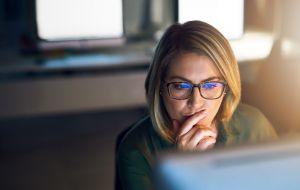 In this guide, you will discover the most important aspects you need to be aware of if you are planning to start your own cryptocurrency exchanges business.
Determine the physical jurisdiction
The jurisdiction under which you intend to have your business registered is an essential consideration which you must decide in the initial stages. The location of your business will have effects on your business through the regulations that will be applicable to it.
This is especially relevant in the cryptocurrency space as different countries have different laws with regards to this new market. Additionally, you may also want to consider taxation before deciding on registering your business in a certain location, because the different corporate tax structures will have different effects on your after-tax bottom line.
Comply with all relevant regulations
Once you have decided on the legal jurisdiction, it is important to conduct in-depth research on all regulatory requirements your business will need to fulfill. In order to have a structure that is in compliance with the laws of your country, it is advisable to consult with a legal expert who is well versed in the matter.
Creating a system that facilitates your business and its customers to stay within the bounds of the law may be a painstaking process initially but is the kind of groundwork that pays off later. An exchange that does not have legal trouble inspires confidence in the public and is likely to attract more customers.
Important things to consider are KYC (know your customer) and AML (anti-money laundering) regulations and possessing all the required permits to operate an exchange in your jurisdiction.
Create or source your software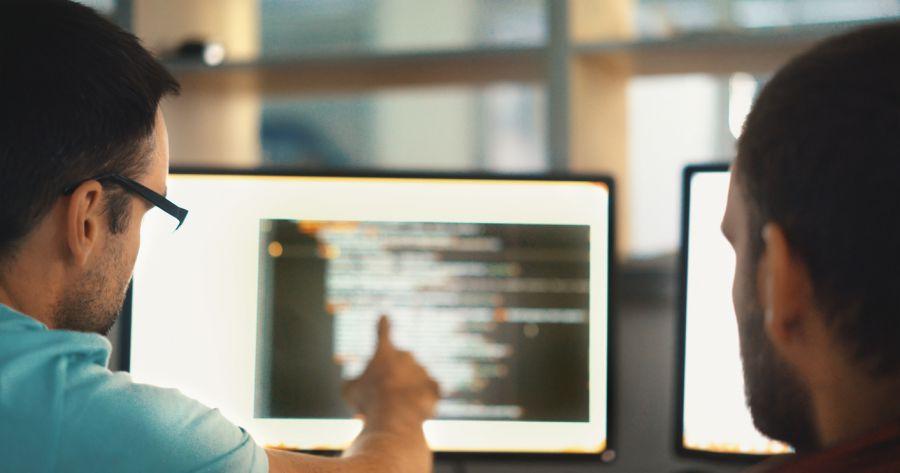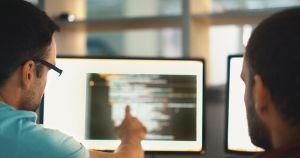 A cryptocurrency exchange is composed of different software working synchronously in order to meet the needs of the customer. These include the user interface, the trade engine, and the wallet. These components are the parts on which your customer will interact with.
The last component is the administrator's panel. While the customer will not have access to this part of the exchange infrastructure, it is an important component as it allows the owners of the exchange to have control over certain aspects of the exchange. These include approving user accounts and supported currencies as well as trading pairs. Moreover, the administrator can use the panel to control the fee structure of the platform.
There are several options when it comes to the underlying software for your cryptocurrency trading platform. You can either create it from scratch with a team of developers who are well versed in the different aspects of developing a cryptocurrency exchange, you can utilize open-source software, or you purchase white label solutions for your exchange.
If you choose to create your own software, it is important to be aware of the time that this process is likely to take. Additionally, this is a capital-intensive endeavor as you will need to pay your team for the period of time they will be working on the project.
You can also use open source software as the underlying framework for your trading platform. However, you will still need to hire developers to tweak the software to your liking.
Finally, and probably the best solution is to purchase white label software. White label software solutions are cheaper than developing your own in-house software and tend to be more secure than free open-source software. Additionally, white label solutions usually come with customer support and additional services.
Look into partnerships with financial institutions
In order to facilitate fiat currency purchases, it is imperative to enter into partnerships with financial institutions such as banks or payment processors. Without such partnerships, your customers will not be able to use fiat currency to buy digital currencies. This is likely to cut out a significant portion of your customer base, hence it is an important matter to address before launching your exchange business.
Things to consider when deciding on the best financial institution for your exchange is one that has fast clearance, processing and settlement times, and, most importantly, has a positive stance towards cryptocurrency business, which, unfortunately, most do not.
Security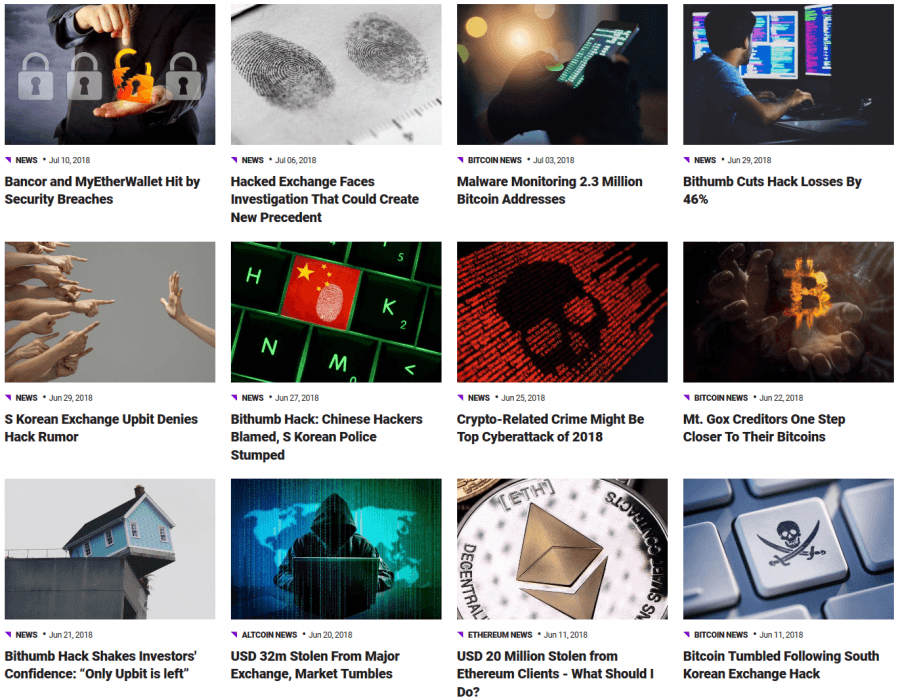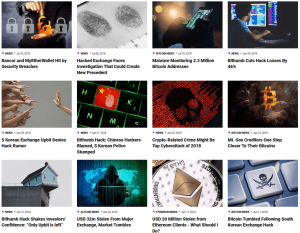 Many exchanges have lost their customers funds through security breaches. These loses run into the billions and are detrimental to both customers and the exchanges themselves. In order to avoid such an eventuality, it is important to pay attention to the security of your platform.
This is a process that should start from the inception of the project and should never stop. You should stay on top of your software, constantly updating it to negate any vulnerabilities within your code. Furthermore, you should educate your customers on the proper ways to ensure their funds on the exchange says safe.
Another aspect of security is the data stored on your platform. Customer data should be kept very secure because if it is exposed it is likely to make them more vulnerable to theft of their crypto. Cybersecurity needs to be a key focus for any exchanges business as they are popular targets for hackers.
Comprehensive customer service
Customer service is very important when it comes to running an exchange because users will need to interact with customer service representatives at many points of interaction with the exchange. These include, but are not limited to, the onboarding process, KYC and AML compliance as well as deposits and withdrawals. Lastly, users will need to talk to customer service in the event of any problems they encounter such as glitches in the software.
Therefore, to adequately meet the needs of your customers, ensure you have a sufficient number of skilled customer service representatives on your team. Moreover, as the number of people using your platform increase, so should your customer service department.
Generate liquidity
Liquidity is an important part of running your exchange successfully. You must have a significant pool of assets ready to fill the orders of your customers. Of course, in the time just after your exchange launches, it may be difficult to generate adequate liquidity. However, it is important to devote time to grow this as customers are more likely to trade on your platform if they see full order books.
However, you can use APIs (application programming interfaces) that connect you to another bigger and more established exchange in order to give the impression of greater liquidity. Another option is joining an exchange network. These exchanges use the trading activity of all the exchanges within the network to calculate liquidity. This can be an advantage for your platform.
Fresh experience
Cryptonews.com spoke about the subject matter with Artem Trofymenko, co-founder of the Buroka Exchange, which was launched only recently in Nigeria. Trofymenko highlighted that complying with AML/KYC regulations is probably the most important aspect that needs to be considered when launching a cryptocurrency exchange business due to the increased regulatory scrutiny on crypto asset exchanges.
"Everything is important – technology, team, markets, etc. However, if you intend to launch a cryptocurrency exchange, especially with fiat transactions, consideration number one should be structuring your business in full compliance with applicable AML and KYC rules.
Primary steps here would be: looking into MLD4 [The Fourth Money Laundering Directive] and FATF [The Financial Action Task Force] recommendations – they are more of an instruction than a recommendation, build and follow rigid and clear AML policies, procedures and controls to build good relationships with banks, and to establish Enhanced Due Diligence (EDD) thresholds", he said.
"Making use of forensics and blockchain analytics tools is also important as you do not want customers to use your exchange to siphons funds from dark web transactions and launder them through your trading platform. Finally, I would suggest starting a conversation with appropriate regulators to be at the forefront of regulatory framework construction in your jurisdiction," Trofymenko added.
Also, reviews of some of the biggest exchanges might be of help while building your own exchange.
---