How the Growth of Robo-Advisors Could Boost Crypto
"I would expect robos to offer crypto investments earlier than human advisors."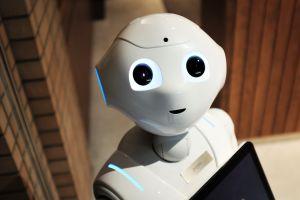 Mainstream economists and financial advisors appear, for the most part, intent on advising people away from cryptocurrency. They say that crypto is too 'volatile,' that it's used only for 'illicit' purposes, and that the crypto-market is the 'perfect bubble.'
Yet aside from Bitcoin proving itself to be fairly resilient in the face of recent market turbulence, there could be another reason why advisors may become likelier to recommend crypto in the near future.
That's because their places are being increasingly taken by robo-advisors. Recently, financial institutions and companies in the US and Europe have begun using such algorithm-based advisors more frequently, and given their lack of biases and emotions, their increasing use would imply that there's a correspondingly increased chance that cryptocurrencies will be selected more freely on behalf of clients.
However, while such a prediction is plausible in theory, it hasn't yet come true. Most robo-advisors haven't been programmed to include cryptocurrencies in the range of assets they can add to portfolios, a situation which is likely to persist for as long as crypto remains an unregulated, 'alternative' investment.
The rise of the machines
Robo-advisors have enjoyed enviable growth among smaller investors – particularly millennials – who can't afford to pay the higher fees of a human financial advisor. For example, the UK- and Italy-based MoneyFarm saw its customer base grow by 281% in 2017 to 30,000.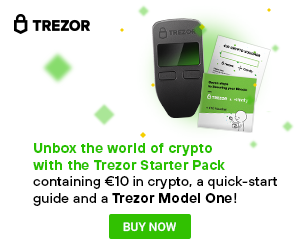 Generally, customers who want to take advantage of such robo-advice services pay a (relatively) small fixed monthly fee, or a percentage of their annual account size (e.g. anything from 0.15% to 1%).
In principle, how robo-advisors work is simple: customers answer a range of questions that assesses their 'risk profile,' and then on the basis of this the advisor – basically an algorithm – selects a range of mutual funds and ETFs (exchange-traded funds) in which to invest for them. Their choice of investments is generally based on modern portfolio theory, meaning that they choose an uncorrelated range of asset classes so as to diversify against risk.
That's it, although in addition to the automated advisors being offered to consumers by startups, there is also a growth in the number of big financial institutions and banks offering them to 'bigger' clients. In Sweden, for instance, Nordea bank is cutting 6,000 of its permanent positions as it introduces automation of asset management (and other services), while many banks throughout the globe are following suit with similar moves.
In other words, robo-advisors are likely to become even more popular in the coming years, and according to Eric Jansen, the CIO of AspenCross Wealth Management, they'll help bring new demographics into investment.
"Robo-advisors are a great option for entry-level investors because of their low fees, low cost threshold and ease of use," he wrote in June. "If you have USD 25,000 or less to invest, robo-advisors may be a great option to help you get started."
Where are the robo-advisors?
Of course, as great as robo-advisors may sound in theory, they still haven't made the move to crypto just yet.
"As far as we can see there are currently no licensed digital wealth managers who offer crypto investments," Michael Mellinghoff – the managing director at market research firm Techfluence – tells Cryptonews.com. "However, a German "robo" was on track to include this in their offer, but went bust in 2017. US based robo Hedgeable had a Bitcoin offering but just recently decided to unwind its robo business and pivot its business model to wealth APIs [application programming interface] in a new firm."
Mellinghoff notes that there are some new fintech platforms that permit automated investment in cryptocurrency, such as the US-based Crumbs and Hansel services that buy crypto for users with the spare change left over from their purchases. However, these don't qualify as robo-advisors in the strictest sense of the term, and Mellinghoff believes that crypto-recommending algorithmic advisors won't arrive until crypto cleans up its act.
"I think license owners will only be able (or dare) to offer crypto investments to their clients once cryptos have made the move into the licensed world," he says. "This should apply to human as well as robo advisors."
More crypto-friendly?
This caution aside, Mellinghoff believes that when crypto-friendly robo-advisors do become common, they may indeed end up recommending crypto more than their human equivalents. "Given that the demand for crypto seems to be generated mostly from millennials and robos often go after this target group, I would expect robos to offer crypto investments earlier than human advisors."
Nigel Green – the CEO of the deVere Group financial consultancy – is another investment expert who believes robo-advisors will sooner or later recommend crypto, although his assessment is more optimistic than Mellinghoff's.
"With cryptocurrencies become increasingly mainstream," he tells Cryptonews.com, "it is inevitable that they will be incorporated by robo advisors further into investors' portfolios."
However, Green's optimism means that he doesn't think robo-advisors will be any more liable than average to invest in crypto, since cryptocurrencies will be mainstream enough to win over human advisors as well as those that operate on the basis of algorithms.
"This would be difficult to answer as there are so many variables," he says. "However, the trend will be both robo and human advisors are increasingly likely to be recommending cryptocurrencies as an investment in the future. This is because demand for digital, global currencies is only set to increase in an ever-more digitised and globalised world."