How Merlin Lost Patience Trying to Save Bitfinex's USD 851 million
Disclosure: Crypto is a high-risk asset class. This article is provided for informational purposes and does not constitute investment advice. By using this website, you agree to our terms and conditions. We may utilise affiliate links within our content, and receive commission.
"I am not your enemy, I am here to help you and have been very patient so far, but you need to cut the crap and tell me what is going on," Merlin lost his patience in the morning of November 28, 2018.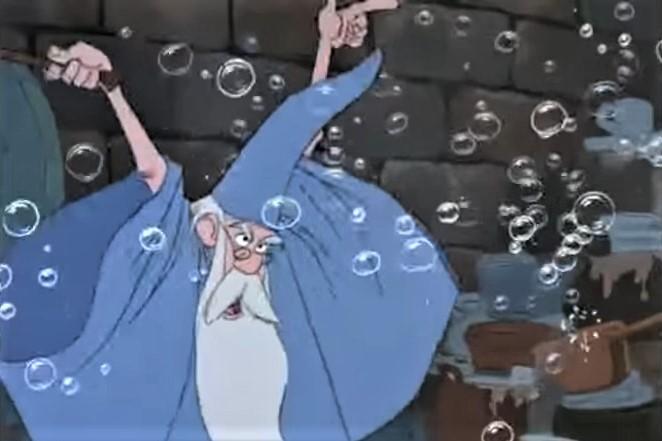 It took at least a few months for him to reach this point.
It's not an excerpt from a fantasy book. It's a quote from an order to the Supreme Court of the State of New York, filled by New York's Attorney General (AG) Letitia James.
Among many other things, it also shed more light on how major cryptocurrency exchange Bitfinex was trying to get at least a part of its USD 851 million reportedly lost to Crypto Capital, a company based in Panama.
According to documents provided to the AG by Bitfinex and stablecoin Tether (both companies share same owners,) by 2018 Bitfinex had placed over one billion dollars of co-mingled customer and corporate funds with Crypto Capital. Funds were reportedly handed over without any written contract or assurance.
Also, the AG claims that documents show that by mid-2018, Bitfinex was having extreme difficulty honoring its clients' requests to withdraw their money from the trading platform, because Crypto Capital, which held all or almost all of Bitfinex's funds, refused to process customer withdrawal requests and refused or was unable to return any funds to Bitfinex.
In communication logs produced to the AG covering the period of April 2018 to early 2019, a senior Bitfinex executive ("Merlin") repeatedly beseeched an individual at Crypto Capital ("Oz") to return Bitfinex's funds, the AG said in the order.
For example, in August 2018, the senior Bitfinex executive made clear that lack of access to the money held by Crypto Capital made it impossible for Bitfinex to honor its clients withdrawal requests:
Merlin [15.08.18 11:46]
Hey Oz, sorry to bother you every day, is there any way to move at least 100M to [text hidden]? We are seeing massive withdrawals and we are not able to face them anymore unless we can transfer some money out of Cryptocapital.
Merlin [15.08.18 11:47]
I understand some of the funds are being held by [text hidden], but what about the rest?
Merlin [15.08.18 11:48]
under normal circumstances I wouldn't bother you (I never did so far) but this is a quite special situation and I need your help, thanks
____
Meanwhile, on October 15, 2018, the very same day when Bitfinex stressed that "all cryptocurrency and fiat withdrawals are and have been processing as usual without the slightest interference," Merlin reportedly wrote the following to his contact at Crypto Capital ("CCC"):
Merlin [15.10.18 09:53]
I have been telling you since a while
Merlin [15.10.18 09:53]
too many withdrawals waiting for a long time
Merlin [15.10.18 09:54]
is there any way we can get money from you? Tether or any other form? Apart with cryptocapital we are running low in cash reserves
Merlin [15.10.18 09:54]
please help
CCC [15.10.18 09:54]
I know. We are following the banks we post as many as we can and let them process as much as possible according to them. Everytime we push them they push back with account closure without reason
Merlin [15.10.18 09:55]
dozens of people are now waiting for a withdrawal out of cryptocapital
_____
Merlin [15.10.18 10:01]
I need to provide customers with precise answer at this point, can't just kick the can a little more
Merlin [15.10.18 10:02]
the international I mean
CCC [15.10.18 10:02]
I will keep you posted here
CCC [15.10.18 10:02]
On the process of all international payments.
Merlin [15.10.18 10:02]
please understand all this could be extremely dangerous for everybody, the entire crypto community
Merlin [15.10.18 10:03]
BTC could tank to below 1k if we don't act quickly
_____
Moreover, according to the AG, documents provided by the companies also demonstrate that the loss of funds continued to threaten Bitfinex's ability to uphold its obligations to its investors through the end of 2018. Over the course of several months in late 2018, the senior executive at Bitfinex wrote the following to his contact at Crypto Capital:
Merlin [17.10.18 22:28]
Oz I need urgently some funds
Merlin [17.10.18 22:28]
either Tethers or USD, we need at least 100M with the next week
Merlin [17.10.18 22:29]
the situation looks bad, we have more than 500 withdrawals pending at they keep coming in
_______
Merlin [18.10.18 08:34]
sorry to be pushy but can you try sending something already today
Merlin [18.10.18 08:35]
we have about 400 small wires pending, the total amount is only 5M, but we have to send them out quickly, people are enraged
Merlin [18.10.18 08:38]
too much money is trapped with you and we are currently walking on a very thin crust of ice
_______
Merlin [15.11.18 16:14]
I hope you will be able to send something big pretty soon. the situation is not looking good
CCC [15.11.18 16:17]
We are pushing everyday. The previous KNF from Poland just resigned over scandal of shaking down banks..
CCC [15.11.18 16:17]
So it's very good for us to get funds release asap
CCC [15.11.18 16:17]
https://businessinsider.com.pl/wiadomosci/marcin-pachucki-nowym-po-szefa-knf/wxsv1n5
Merlin [15.11.18 16:19]
any realistic estimate about Poland?
Merlin [15.11.18 16:20]
it was july when you told me for the first time it was to be expected any time
_______
Merlin [21.11.18 09:27]
please update me about the situation, we have serious problems if we don't get some funds from you with this week
Merlin [21.11.18 15:18]
I wish we had some clarity, it's always very difficult to tell our customers something real and this fuels the uncertainty
_______
Merlin [28.11.18 10:52]
we are at the end of the month and you haven't been sending out one wire, even 1 usd for the whole month
Merlin [28.11.18 10:54]
[Photo]
Merlin [28.11.18 10:55]
I think you should stop playing and tell me the truth about what is going on
Merlin [28.11.18 10:56]
I am not your enemy, I am here to help you and have been very patient so far, but you need to cut the crap and tell me what is going on
______
Meanwhile, Bitfinex and Tether claim that the New York Attorney General's court filings were written in "bad faith and are riddled with false assertions, including as to a purported USD 850 million "loss" at Crypto Capital."
"On the contrary, we have been informed that these Crypto Capital amounts are not lost but have been, in fact, seized and safeguarded. We are and have been actively working to exercise our rights and remedies and get those funds released," the companies said, adding that "both Bitfinex and Tether are financially strong – full stop."
---