How Global Macro-Trends Will Affect Crypto in 2019
Uncertainty in the 'non-crypto' world could push Bitcoin and its rivals higher as stores of value. However, "If cryptocurrencies continue losing value throughout this turbulent period, then it might as well be its burial ceremony."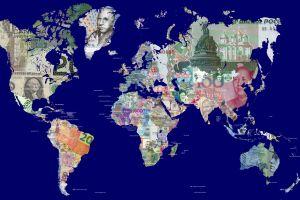 2018 was a turbulent year for crypto, and it was also a turbulent year for the world in general. The United States launched a trade war against China, the UK sunk further into Brexit turmoil, and the Dow Jones stock index witnessed some of its biggest drops in history.
As the following interviews with experts and analyses will show, 2019 might bring its own fair share of economic crises, political upheavals, and financial fluctuations. And despite opinion being fairly mixed, the general consensus is that uncertainty in the 'non-crypto' world could push Bitcoin and its rivals higher as stores of value, bringing them increasingly closer to the mainstream.
Stock market fears, crypto hopes?
Perhaps more than anything else, the tail-end of 2018 will be remembered most for the poor performance of traditional stock markets. At the beginning of December, the Dow Jones index sunk by almost 800 points on a single day of trading, with the Nikkei index and FTSE 100 quickly following suit.
Dow Jones Industrial Average

It's therefore unsurprising that industry analysts believe 2019 could be a tough year for global markets. Speaking to Cryptonews.com, Gary McFarlane – a cryptocurrency expert at interactive investor, an online investment service – explains that key indicators are currently moving in an ominous direction.
"Judging by the flashing-red reliable recession-predicting metrics such as the cyclically adjusted price earnings ratio (CAPE) and the looming inversion of the [US Treasury bond] yield curve […] then the end of the bull market certainly appears to be approaching," he says.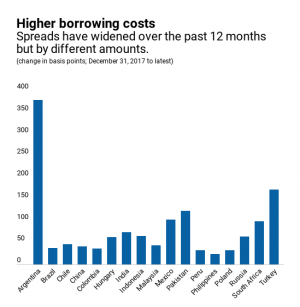 And given that crypto still isn't especially interconnected with the wider financial system, it's possible that a slump in global markets could be a boon for crypto, especially as a store of value.
"Crypto enthusiasts will be hoping that if a bear market in stocks materialises, there will be a strong negative correlation (-1), where crypto rises as equities fall," McFarlane says. "Current data, other things being equal, suggests that should be the case."
That said, not every analyst is convinced that struggling stock markets are necessarily positive for crypto.
"2017 was a fantastic year for both crypto and stocks," Mati Greenspan – a senior analyst with eToro – tells Cryptonews.com. "Similarly, 2018 was a very volatile year. This theme has held up ever since bitcoin first became tradeable."
"The catch is, that cryptoassets have only ever existed during a bull market and we have no past data to show what they might do if stocks turn bearish," he adds, suggesting that crypto may in fact be dependent on excess bullishness in global stock markets.
Brexit
On top of stock market volatility, there's also the prospect of a no-deal Brexit, as flagged up to Cryptonews.com by Alon Rajic, the CEO of MoneyTransferComparison.com. In his view, not only could the two make crypto more desirable to outsiders, but they're "bound to push cryptocurrencies into a make-or-break situation."
"There are a lot of plausible scenarios as for what will happen next in the UK's exit of the EU, but so far the facts are that the EU is unwilling to make any adjustments in the agreement that has been made, and that the UK parliament is not going to approve that agreement," he explains. "Hence, it is not unreasonable to believe the UK will leave the EU without any trade agreement in place, making a dent in its own economy and sending consumer confidence down, not only locally but globally."
In other words, a disorderly Brexit combined with a global bear market could "push assets like cryptocurrency and gold to new heights." However, Rajic has a warning for crypto if it can't capitalize on a Brexit-aided global downturn:
"If cryptocurrencies continue losing value throughout this turbulent period, then it might as well be its burial ceremony because speculators will assume that Bitcoin and other leading cryptocurrencies are not the safe haven for investors as they hoped."
International economics and politics
Related to Brexit and also to stock market performance is the wider global economy, which has seen worrying indicators as of late, with Apple's profit warning (amid concerns over the Chinese economy) being the most recent.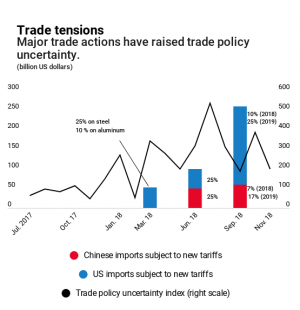 Murad Mahmudov is one of a number of analysts who expects the global economic situation to be stagnant at best and unstable at worst.
"Three regional economies are the most relevant for crypto, in order of importance: the US, Asia (specifically China, Japan, and South Korea), and Europe," he tells Cryptonews.com.
"The first two and their capital flows are of the utmost importance to Bitcoin and its price, especially if accumulation is to take place prior to a new bull run. I remain bearish to neutral on the US overall health, and bearish on everything else as compared to the American economy (with perhaps Japan and Switzerland as the most relevant exceptions)."
As for global politics, the increasing tension between major world powers and their leaders (e.g. the US and China, the US and the EU, Russia and the West) could put a damper on any concerted international efforts to regulate crypto.
For instance, G20 group of nations repeatedly affirmed the need for international regulation of crypto in 2018, with its most recent (December) meeting in Buenos Aires apparently calling for an international tax on cryptocurrency transactions. However, Mahmudov expects little in the way of a coordinated international breakthrough on crypto regulation, and instead believes that individual countries will steadily introduce new legislation as and when they can.
---