Great Crypto Expectations: 20 Crypto Jokes
It was an eventful week in the cryptoverse, but luckily for all its inhabitants, it was generally positive, as new opportunities arise and people are being optimistic and hopeful for the next bull run.
The week started with the report of a famous journalist interviewing a Bitcoin advocate on a popular, which led the interest for Bitcoin to spike. That was followed with the realization that regulated bitcoin derivatives trading volume increased sharply in April. Also, users can now send and receive crypto on WhatsApp. There were some major statements too, as a team of strategists at JPMorgan Chase & Co admitted that Bitcoin has intrinsic value, former US Congressman Ron Paul said that US dollar is going to self-destruct, and Russia postponed the introduction of its planned cryptocurrency regulations. And while Bitfinex and Ethfinex are launching their Initial Exchange Offering (IEO) platform Tokinex, Kraken is offering equity, raising millions of dollars. We have celebrated Pizza Day, learned how many satoshis does a twin pack of toothpaste cost, had fun with VitaliBot, learned from a twenty-year-old crypto millionaire who launched his app and from a GoT legend supporting vegan crypto, and were intrigued by Faketoshi's move to copyright Bitcoin. Meanwhile, Binance CEO is fighting for his reputation, Grayscale announced more good news for ETH investors, and BitMEX CEO suggested to keep an eye on the yuan rate, while the Facebook coin is now estimated in 2020.
As any week, when it comes to jokes, cryptofans are at the top of their game.
_____________________
Not for the faint-hearted.
When you try to short Bitcoin and suddenly it moves up $5. pic.twitter.com/DUDxCDD8VG

— WhalePanda (@WhalePanda) May 21, 2019
__
A tricky question.
Choose your side...Yes, this is a trick question!😜
👉Follow @cryptoplayhouse for more!
📷 @cryptocollective
-
-
-
-
.#economics #cryptomemes #altcoins #satoshinakamoto #bitcoinmeme #bitcoinmemes #bitcoin #blockchain #economics #ethereum #bitcoinmining #bitcoins #btc #deflatio… pic.twitter.com/cHXKQ2b2bn

— Crypto Playhouse (@CryptoPlayhouse) May 23, 2019
__
Well, to each their own...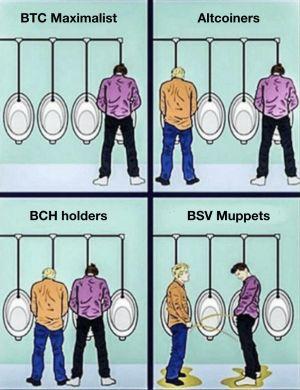 __
Oh, what joy!
This shot is brilliant and should be shown in any film study class pic.twitter.com/xIAtrqCodj

— Zack Voell (@zackvoell) May 21, 2019
__
Speaking of joy... Make it rain!
ALL thanks to the BULLISH market!#cryptocurrency #bitcoin #cryptomemes #wolfofthewallstreet #LeonardoDiCaprio pic.twitter.com/UlpYrUEOq6

— CabaretPerleBlanche (@PerleBlancheMtl) May 21, 2019
__
A solution's at hand. What a good ducky!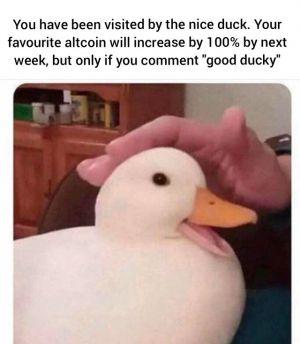 __
Mind zooming in a little bit? Aha!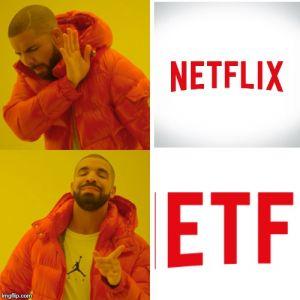 __
That was fast.
How the US Copyright Office Filed the #Faketoshi Application from r/cryptocurrencymemes
__
It's never easy to see a loved one go down.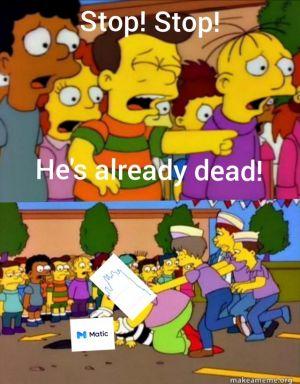 __
Yes, but could you... Sure, but tell me...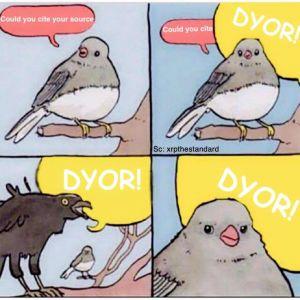 __
What a good friend!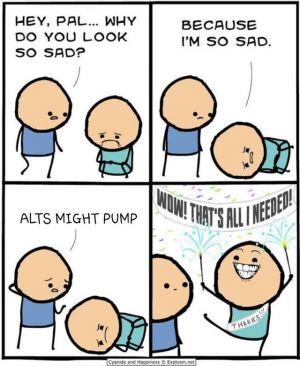 __
Hold, darn you!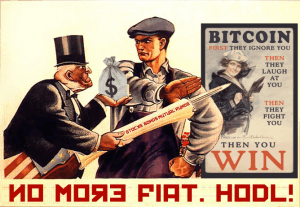 __
How are you feeling today, sir?
May 12, 2019
__
A classic!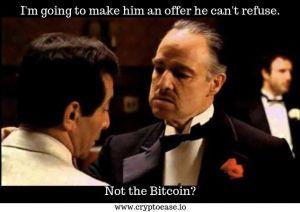 __
Of all the painful things!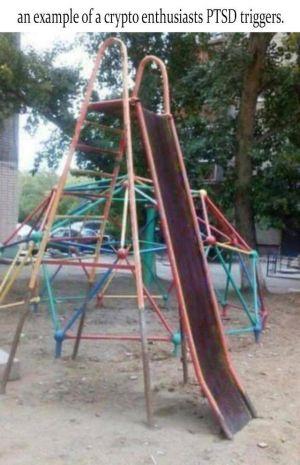 __
It still hurts, but one ought to push through the pain to reach success. Or something to that effect.
Me buying the dip after last night's double digit losses from r/cryptocurrencymemes
__
Could it be true?
The Saviour is here from r/cryptocurrencymemes
__
We just did.
Save to crypto memes folder for later use pic.twitter.com/ImzsPvwgGA

— cryptoKiyosaki (@CryptoKiyosaki) May 24, 2019
__
Nothing better than a long, fun weekend with friends.
Looking forward to the long weekend. #XRP #Bitcoin. pic.twitter.com/y0mbL0xTZm

— wanttheloafnotcrumbs ⚡️ (@lordoftrade) May 24, 2019
__
Have a relaxing weekend, everybody!