Germany 'Rejects' Stablecoins – and Wants the World to Do Likewise
Germany's cabinet has launched a stinging attack on stablecoins. The country's finance minister suggested that it will "clearly reject" tokens like Facebook's forthcoming Libra token, with Berlin hoping to push the rest of the international community to follow suit. (Updated at 09:20 UTC: updates in bold.)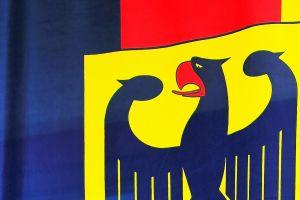 This is a key week for cryptocurrency and blockchain enthusiasts in Germany – today, the cabinet passed a comprehensive blockchain strategy in which Berlin vows to fight any company efforts to establish a parallel currency.
"We must protect consumers and state sovereignty. A core element of state sovereignty is the issuing of a currency, we will not leave this task to private companies," Germany's Finance Minister Olaf Scholz was quoted as saying by Reuters.
In a worrying development for many blockchain enthusiasts, however, Reuters reports it has seen a document that was presented at today's meeting that states,
"The Federal Government will work at European and international level to ensure that stablecoins will not become an alternative to official currencies."
And per the same report, Scholz told a panel discussion in Berlin (in reference to stablecoins like Libra),
"We cannot accept a parallel currency. You have to reject that clearly."
Last week, French Finance Minister Bruno Le Maire said that due to systemic financial risks, risks for sovereignty, and the potential for abuse of market dominance, we "cannot authorize the development of Libra on European soil."
Meanwhile, David Marcus, the head of Facebook's Calibra wallet, said earlier this week that "Libra will be backed 1:1 by a basket of strong currencies. This means that for any unit of Libra to exist, there must be the equivalent value in its reserve. As such there's no new money creation, which will strictly remain the province of sovereign Nations."
However, as reported by Cryptonews.com, as the cryptocurrency industry matures one of the main selling points of stablecoins – the current absence of convenient fiat-crypto onramps – could become endangered.
Also included in the document presented to cabinet are details about how the government will work closely with the central Bundesbank on a digital fiat project, "exploring the current state of developments and addressing possible risks."
The document also outlines Berlin's intentions to legalize blockchain-powered electronic bonds.
Germany says it remains committed to "digitizing" the country's economy. However, it is widely expected that the cabinet will agree to implement more legislation in addition to proposed regulations on domestic crypto wallet services. Berlin is also considering whether it wants to ask the country's financial regulator to police crypto exchanges via a licensing system – as is currently the case in countries such as Japan.
---