Game of Cryptos: 20 Crypto Jokes
You remember how last week Bitcoin went under USD 10K, then over USD 10K? Go ahead click on the links as the same thing happened this week, and nobody batted an eye.
The anticipation and the guest list for the Sun-Buffett luncheon grew by day, but then it was pushed back, allegedly due to Sun's kidney stones, after which the TRX prices dropped. Crypto be silly. But then a whole lot of confusion and speculations were raised after Sun posted, then deleted an apology. Then he went out and people got mad.
The "wow" news ruled this week: Bakkt started testing its bitcoin futures; Coinbase broadened its focus and targets 1B people; Newegg will start accepting bitcoin in 73 additional of its country-specific stores; Hyundai Pay appointed a new CEO with a plan to expand its blockchain-based fintech business; Norwegian Air will allow its passengers to pay for tickets in crypto and to trade on the airline's very own crypto exchange; South Korea allowed a special free economic blockchain zone in Busan, but sans ICOs; tourists and tour operators in China's Yunnan Province will be able to get blockchain-powered invoices for online and mobile payments; the twenty-year-old crypto millionaire, Erik Finman, talked to Congressional Representatives about Bitcoin and cryptocurrencies; the Bitcoin Family started their educational and charity world tour; and blockchain startup Lympo accidentally met BTC sceptic Jack Ma. To quote a very special doge: "much wow".
And while the "Wild West" days of crypto are coming to end by the hand of regulators, India is considering imprisonment for holding crypto; American thinkers believe that the US' biggest political and economic opponents have a strategy behind their crypto and blockchain pursuance; Abra announced restrictions due to regulatory uncertainty; while governments attack Libra, Libra's playing with words, and the growing number of Libra scams doesn't help its case. Facebook's not alone, as Ethereum faced more criticism this week.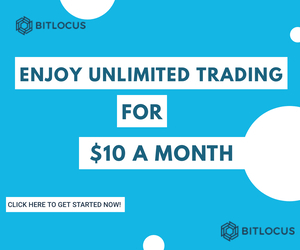 In John McAfee news, he was detained by the authorities in the Dominican Republic, then released four days later safe and sound. Though no answer was given to people's question yet, we can only assume that the dogs are OK too.
And now, the jokes of the week.
__________
Never have I seen a truer meme.
Bitcoin price action past days pic.twitter.com/C1WWwGkMkM

— Crypto_Ed_NL (@Crypto_Ed_NL) July 26, 2019
__
Marketologically tested.
2019#bitcoin #altcoins pic.twitter.com/Sc4GQkh2c9

— Emptybeerbottle (@Fullbeerbottle) July 22, 2019
__
Sage advice.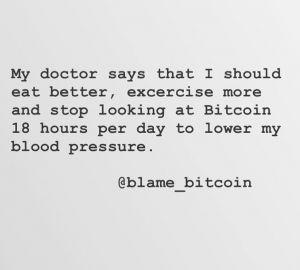 __
Run, BitEmu! Zigzag!
BITCOIN DODGING FUD

pic.twitter.com/WAB7tkQ9Vu

— codey (@codeyisfun) July 25, 2019
__
A happy ending...
exchanges bringing new money into $crypto via IEOs pic.twitter.com/etHz7itsYD

— The Crypto Dog📈 (@TheCryptoDog) July 22, 2019
__
It's a special, acquired skill.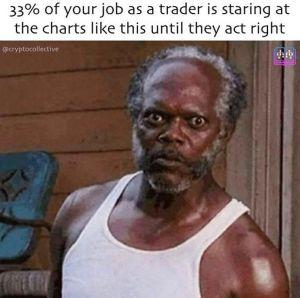 __
A pain shared by many.
Checking my portfolio rn pic.twitter.com/h3eApjLuPZ

— Rob "Crypto Bobby" Paone (@crypto_bobby) July 15, 2019
__
LMAO indeed!
Lmao with this one 🤣🤣🤣 #cryptohumor #bitcoin #btclife #thebitcoinfamily pic.twitter.com/hrfSmL3qYb

— ₿ Didi Taihuttu ₿ (@Diditaihuttu) May 24, 2019
__
Full ready!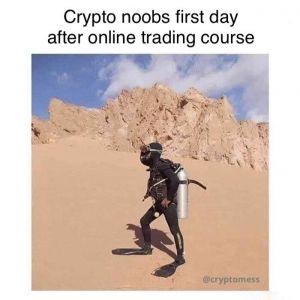 __
Brutal.
how most traders trade alts right now... pic.twitter.com/K67ErSCep3

— 👉HerrvanderGoot👈 (@HerrvanderGoot) July 16, 2019
__
Now, here's a deceivingly soothing one.
Altcoin hodlers be like pic.twitter.com/hboymwZNDw

— Needacoin (@needacoin) July 23, 2019
__
It's science.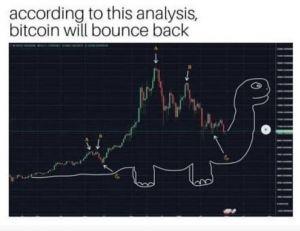 __
The universe makes perfect sense now!
*sigh*#crypto pic.twitter.com/Fga7kCxTgn

— GamerGenie (@GamerGenieGG) July 18, 2019
__
When you only get better-looking with age.
Faceapp done on a $1 bill. pic.twitter.com/WO9bc8JHOz

— Ran NeuNer (@cryptomanran) July 19, 2019
__
Right, uhm, that looks...eh...help me out here...
"Ethereum is sound money" pic.twitter.com/EUJdWmD2k8

— girevik (@girevik_) July 23, 2019
__
Ba-Dum-Tss!
July 25, 2019
__
Helps with sleep too.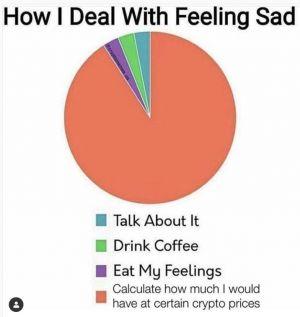 __
I will refer you here to our last week's last joke - a song for the weekend, crypto trader subgenre. You're welcome.
July 23, 2019
__
Guaranteed Sleep For Drop Veterans who Lost 90% of Savings | ASMR
We commissioned this #ASMR reading of the #Bitcoin white paper. If you don't like this, you can't appreciate high art. Find more here: https://t.co/hgZoXqxzMm pic.twitter.com/DQV1CTCTk6

— Merkle Jerks (@merklejerks) July 25, 2019
__
Now, all together!
Mr. Sun
Sun
Mr. Justin Sun
Please have lunch with meee

Mr. Sun
Sun
Mr. Justin Sun
Fly here over the sea

These speculators are all asking you
to please come out so we can dine with you.

Oh Mr. Sun
Sun
Mr. Justin Sun
Please have lunch with meee pic.twitter.com/8fAfbVoKLn

— Marco Santori (@msantoriESQ) July 23, 2019