Free and Open Internet for All: Justin Tabb's Substratum Dream
Justin Tabb is passionate about the internet. "When done right, it can provide an equal playing field for everyone on the planet, regardless of where you live," he told Cryptonews.com. Tabb is the CEO and Co-Founder of Substratum Network ("Substratum"), an open-source network comprised of a worldwide collection of nodes that use cryptography to deliver secure content anywhere.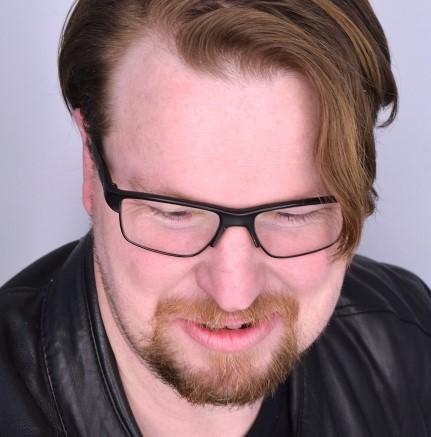 Substratum was founded in 2017, which is also when Tabb released the related white paper. It ran an ICO (Initial Coin Offering) from August to September of that year and sold about USD 13.8 million worth of the SUB token. Tabb's goal is to see Substratum achieve mass adoption as the vehicle of a decentralized, censorship-free web.
How Did Tabb End up Here?
Tabb has been a software developer for almost 15 years. He started out in healthcare software development and then opened the software company OverridePro, which has delivered software solutions for Apple, Facebook, HP and OpenStack, among other companies.
One past OverridePro project that he "had a lot of fun working on was a theme park attraction interface for Disney, inside Disney's EPCOT." Tabb has now moved from being a managing partner to just a partner with OverridePro, so he can focus all of his time and energy on Substratum.
Tabb was an early adopter of and investor in cryptocurrencies. He said "the original Bitcoin white paper peaked [his] interest many years ago," and that he appreciates the innovation blockchain is bringing to the world. While he recognizes that "bad players" in the ICO realm can hurt the industry's growth, he said, "Good companies like Substratum and many other players in the space who offer good user experience and quality products that will function at scale will provide the solutions to any and all challenges and further growth in the space."
Tabb's Vision for Substratum
Tabb wants to demystify blockchain and make it accessible to those who don't see themselves as technically inclined. He thinks free and open internet should be available to all and references censorship practices in China and the recent reversal of net neutrality rules in the U.S. as issues that Substratum seeks to address and solve.
Tabb also expressed that he has learned to develop a thick skin in response to naysayers during his journey with Substratum and to focus on the tens of thousands of supporters the company has instead.
He has come to recognize the prime importance of friends and family in life.
"Making the internet a place where all family and friends can communicate and share, even across country borders, is something that is very important to me and that I will feel very good about when Substratum succeeds," Tabb said.
***
What Does Substratum Do?
Substratum empowers any individual "to allocate spare computing resources to make the internet a free and fair place for the entire world," according to the company site. This happens through the interactions of three basic roles or players within the network: hosts, nodes (network members) and web users.
Hosts are entities or businesses that use the network to host their apps, databases and sites. In order to do this, they must pay the network members who run nodes in SUB coins.
Network members run Substratum's broadcast software and receive SUB when they serve requests form hosts. End web users are any viewers of the Substratum-hosted content. Content is viewed with seamless integration through traditional web browsers – as Tabb said in a February 2018 update video on Twitter, "The vast majority of the system, you will never see. It's under the hood."
Substratum's own description explains that the network uses AI to geolocate "the right Substratum Network machine to serve up the content, ensuring the fastest load time." The company explains that the network interface is user-friendly and that an API (application programming interface) and SDK (software development kit) are provided to help users create tools and apps on the platform. Substratum employs "advanced" cryptography to ensure network data are secure. Its goal is to provide "free, unrestricted and uncensored access to content for a new web 3.0," without the use of VPNs (virtual private networks) or Tor (internet-privacy software). In 2018, Substratum plans to also offer Cryptopay. This will allow the sites on the network to process transactions in any publicly-traded digital coin. Substratum Bridge is another upcoming function for 2018, which will use SUB as a bridge coin for all transactions on the network.
---