Forget Institutionals – Millennials Are the Sleeping Crypto Giant
Disclosure: Crypto is a high-risk asset class. This article is provided for informational purposes and does not constitute investment advice. By using this website, you agree to our terms and conditions. We may utilise affiliate links within our content, and receive commission.
The lack of education about cryptocurrencies is the main reason many millennials are wary of dipping into the nascent industry, a new survey* in the U.S. by social trading platform eToro shows. Also, financial advisors have a lot of opportunity to tap into crypto as a new asset class, as 73% of millennial respondents would invest in crypto if advised by a financial advisor.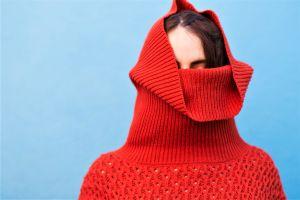 Although education about cryptocurrencies is currently hard to come by, 69% of all respondents to the survey stated that they would be interested in learning more about it. Most of the interested people are made up by Gen-X and millennials, of whom 97% would be interested in learning. Millennials, meanwhile, would like their information to come from financial advisors more than the other two groups: 73% of millennial investors would be significantly more likely to invest in crypto if advised by a financial advisor, compared to 58% of Gen X and 49% of Baby Boomers.
Lacking that, many prospective investors have to turn to the internet or try to learn by trial-and-error. 92% of those who invest, plan to invest or are interested in investing showed interest in starting with a low amount of investment to test out the market, 85% of them would watch an experienced trader to mimic their portfolio or trading patterns, while 82% would try to research cryptoassets using online channels, such as YouTube or online crypto chat forums. Even among investors who do invest in cryptoassets, over one-fifth of respondents feel that their understanding is lacking, according to the survey.
"It's very encouraging to see that millennials are in favor of using financial advisors. This makes sense as the top of the millennial generation is approaching 40 and is starting to accumulate significant amount of wealth and are looking at their investments over the long term. Financial advisors have a lot of opportunity to tap into crypto as an asset class. There is clearly a demand – especially among millennials – to include cryptoassets as part of a long-term investment strategy," said Guy Hirsch, US managing director at eToro.
There is also a smaller discrepancy between the sexes than people might expect: around an equal number of men and women are interested in learning more – 61% of both – but women are more likely to admit that they don't know enough and look for more information, while men usually cite the volatility of the market as the reason they're hesitating.
Some in the cryptocurrency space have already anticipated the need for education: cryptocurrency giant Coinbase has a department called Coinbase Learn, the goal of which the company says is to "provide a single, accessible place for anyone to learn about cryptocurrency in plain language from a trusted source." Cryptocurrency exchange Binance has something similar, the Binance Academy, in several languages, where interested parties can find cryptocurrency basics explained, as well as request another topic to be covered.
_____
* – About the Survey
eToro commissioned Provoke Insights, an independent market research and strategy firm, to conduct an online survey among 1,000 online investors. The sample matched the U.S. Census for geography and age (20-65), to get an accurate depiction of the online trading community. To garner a sufficient number of cryptocurrency traders, the research oversampled cryptocurrency by 285 respondents. The survey was distributed in September of 2018.
Statistical differences between subgroups were tested at a 90% confidence level. Margin of error is +/- 3%
Source: eToro
---