FOMO is in the Air, Scams are Coming, Warns Antonopoulos
"SCAMS are coming. Be careful", warns famous Bitcoin educator, technologist and serial entrepreneur Andreas M. Antonopoulos. The warning is specially directed towards those who are just joining the cryptowrorld as they are the scammers' easiest pray.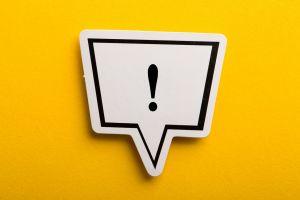 With FOMO (fear of missing out) being "in the air" as he said, many people are drawn into the crypto space and are joining without the necessary knowledge to avoid what to crypto veterans are very obvious scams. For the sake of providing this knowledge, Antonopoulos emphasizes the following three points in thread on Twitter:
"Promises of profit are 100% ponzi
Request to "recruit", "affiliate" etc are 100% pyramid schemes
ICO/IEO are 99.99% pump-and-dump."
The reason behind his thread seems to be the influx of about 10-15 ICO, IEO, "influencer marketing", endorsement, "advisor" emails and messages a day, offering USD 25,000 to even USD 250,000 for things like reviews, endorsements, and tweets. And while "I say no, many say yes." Antonopoulos also notes the rise of influencers in the cryptosphere and warns that, as it's common in all other industries, many influencers are most often paid for endorsement and do not necessarily share their honest and objective reviews of whatever it is they're paid to promote.
The scam attempts started again about a month ago, Antonopoulos said, with the last time being August-December 2017. "The price dump in crypto made them go away and now they're back." It is likely that all who wish to earn money through scams will use the current FOMO – and it's a mega FOMO, one might say, with three major (and correlating) elements:
Cryptoworld has seen the announcement of Facebook's incoming Libra coin and Colibra wallet, while some industry players are getting into the Libra game, particularly through the Libra Association of founders. There have been numerous forecasts over the massive impact this could have for crypto in general, both in mid and long run, changing the landscape by increasing adoption and awareness.
That's not all, as Bitcoin has brought a wide range of prediction of its own. Hitting the USD 9,000 milestone this year, there are numerous experts predicting its price to keep on climbing to USD 25,000, USD 30,000, USD 40,000, and above. Tyler Winklevoss, CEO of exchange Gemini, tweeted just yesterday that if Bitcoin breaks USD 10,000, it's going to break USD 15,000, as "the 2nd time breaking 10k will make it feel more "real" to many people." And as Bitcoin rises, other coins will likely rise too.
Major companies that traditionally existed outside of cryptosphere are now entering it.
All in all - a perfect FOMO storm.
In response to Antonopoulos' thread, Ty Daniel Smith, founder of Coinbound, cryptocurrency marketing agency, argues that influencer marketing is valid and that rapidly growing strategy organizations are taking it more seriously in and out of crypto. "The use of influencers in a marketing plan is not an indication of malicious intent. That said, disclosure is very important," Smith says.
As reported, it is estimated that cryptocurrency scams and thefts deprived the global crypto community of USD 1.7 billion in total in 2018. However, despite this qualifying as decidedly bad news, some industry players argue this loss should also be recognized as providing valuable opportunity for the industry to grow. And perhaps the biggest reason is that, as the brief history of crypto has already shown, scams and thefts have been a significant driver of the push for robust cryptocurrency regulation.
Read more:
How Cryptocurrency Scams Work
5 Crypto Scams To Be Aware Of
One Twitter Crypto Scammer Collected USD 180,000 in 24h
Twitter Scams Cost Millions, Solutions Emerging
---