FBI & DeFi, Difficult Bitcoin Mining, Saylor's Battles, Ethereum's Merge Risks, and 20 Crypto Jokes
The last week of summer has brought us a crypto crackdown in Afghanistan, FBI recommendations to DeFi users, and a new bitcoin mining difficulty record despite dropping mining profitability. Bitcoin bull Michael Saylor and his company MicroStrategy got hit with a tax fraud lawsuit and promised to fight back "aggressively," while a bankrupt crypto lender Celsius asked a court for permission to release about USD 50m worth of tokens to certain custody account holders.
In the realm of fraud, hacks, and other frontier risks, HeroCat game developers seemingly rug-pulled its investors, and Kyber Network experienced a USD 265,000 exploit. Earlier in the week, 16 people have been arrested for suspected 'kimchi premium' trading violations in South Korea, and analysts have recommended Ethereum users to avoid transacting on the upcoming Merge day.
Last but not least, Paraguay's president squashed country's Bitcoin mining bill, while South Korea's central bank spoke in favor of ending its ICO ban. Crypto.com did a USD 10.5M mistake, Avalanche's founder denied 'gangster style' litigation claims, and Iran reportedly passed a bill that legalized crypto payments for imports in the country.
Also, Vitalik reiterated that his influence over Ethereum keeps decreasing, while a global survey showed a strong trust in crypto among investors.
That's all for news but not for memes.
—-
A true story in progress.
___
It's a bargain all the way down!
___
It's 'basically risk-free.'
___
It's big brain time.
___
Instructions unclear, longing again.
___
The future is now (or maybe later).
___
How to win friends and influence others.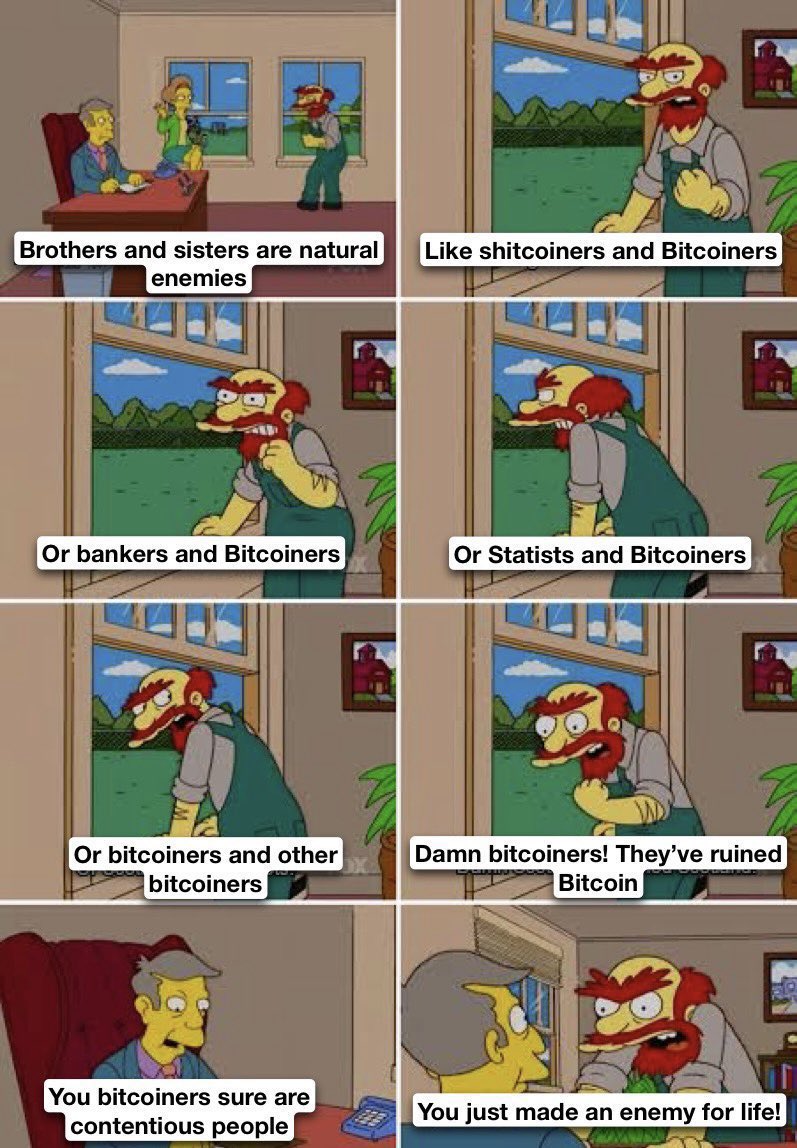 ___
Close enough.
___
They are coming to get you. What do you do?
___
Same but different.
___
Run, Michael, run!
___
Sweatcoin is the next bitcoin!
___
Old but gold.
___
Bitcoin is dead again.
___
Boiling the narrratives.
___
Interesting.
___
The state of the economy.
___
You can now mine bitcoin at home.
___
It's fine.
___
Economics in one song!
---