Fantasy Sports Companies Are Flocking to Crypto
Crypto is making the fantasy sports industry more transparent, accessible and cheaper. The possibility of speculating with crypto raises the biggest challenge facing these platforms.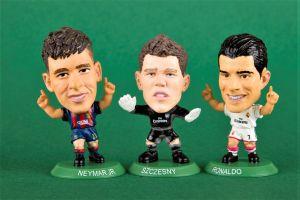 Fantasy sports have a history spanning back to the 1950s, when a partner at the Oakland Raiders NFL (The National Football League, an American football league) team had the idea of creating a fantasy golf league. Since then, members of the public have been choosing their fantasy teams for almost every competitive sport under the Sun, with winners being determined by just how well their chosen players perform in actual, real-world leagues.
However, as popular as fantasy sports (FS) have remained over the past six decades, they've suffered from a few defects, which cryptocurrencies and blockchain technology have recently begun solving. Crypto is making the fantasy sports industry more transparent, accessible and cheaper for users.
Yet even though it's also providing startups in the fantasy sports industry with the ability to raise additional finances, the introduction of crypto may do little to alter the perceived unfairness of traditional FS sites.
Transparency
"In an industry that lacks transparency, MyDFS users can see exactly how scoring works and because of tokenization and smart contracts, users will be able to experience quicker payouts than other traditional daily fantasy sports platforms," said Viktor Mangazeev earlier this year.
Mangazeev is the CEO at MyDFS, an Ethereum-based fantasy sports platform that pays winning players in its own MyDFS cryptocurrency, and that uses smart contracts to ensure that users receive their payouts whenever they win.
The transparency being offered by the (now launched) MyDFS app has already made a big difference in cleaning up the industry's image, given that the current fantasy-sports heavyweights – FanDuel and DraftKings (now merged under single ownership) – were embroiled in an insider gaming scandal in 2015. Now that every transaction is visible via the Ethereum blockchain, questionable practices are open to much more scrutiny.
Similarly, withdrawals are currently an issue with the biggest, non-blockchain platforms, with DraftKings stating that withdrawals can take up to eight business days to be completed.
Compared to this, blockchain-based platforms such as MyDFS, Digital Fantasy Sports, and No Limit Fantasy Sports permit near-instantaneous withdrawals, given their use of cryptocurrencies. For example, with Digital Fantasy Sports, winners of games will be paid in the platform's own DFS token, which can then be instantly exchanged for Ethereum (since DFS is another ERC-20 token), which can then be exchanged for fiat.
Profits
More importantly, the use of proprietary cryptocurrencies – which cut middleman out of transfers – enables these platforms to charge lower fees.
"Instead of the traditional 10% collection from big names fantasy sites, 3% of tokens from the total pot winnings will go to the house for computing and sign up bonuses for new users," says Digital Fantasy Sports in its whitepaper.
Meanwhile, the California-based Limit Fantasy Sports writes, "Our competitive advantage is in fact that we have a cryptocurrency platform that allows the movement of coins to occur at very low cost."
There's also the fact that, through the use of crypto, these platforms have a means of raising money for themselves, which further lowers costs for customers.
For example, according to MyDFS' whitepaper, 37% of the 125 million MyDFS coins available through its initial coin offering will be "growth tokens." These "will be allocated in a timely fashion to ensure proper incentives for users and affiliates."
And as Digital Fantasy Sports notes in its paper, users "have the chance to invest their winnings in a token of their choice instead of cashing out, spending the earnings or withdrawing."
In other words, the use of cryptocurrencies turns fantasy sports into a kind of 'double game' – users attempt to select the best-performing sportspeople, and they can also win extra funds by investing their crypto wisely.
Fairness
Of course, the possibility of speculating with crypto raises the biggest challenge facing these platforms, which is that cryptocurrencies are still unregulated and volatile.
Because of this, such platforms as MyDFS exchange the uncertainty surrounding fiat withdrawals and the legality of fantasy sports (in various US states and European nations) with the uncertainty of the crypto market.
Also, while the injection of crypto into the industry will increase transparency, it won't do all that much to alter one of the biggest criticisms levelled against it. As emphatically underlined by John Oliver, an English comedian and television host, in 2015, the use of sophisticated algorithms by professional players means that around 91% of all profits are won by just 1% of players.
And sadly, as refreshing as these blockchain-based companies, it's possible that professional players will be dominating their platforms too.
---