Fallout Continues in Wake of USD 63m Hack
Japanese cryptocurrency exchange Zaif has announced that hackers made away with more than first thought in last week's attack – the timing of which could not have been worse for the country's beleaguered crypto exchanges.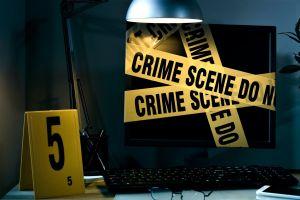 Zaif operator Tech Bureau released a statement saying that despite earlier reports of USD 59.7 million losses, the final figure was in fact USD 62.5 million – with Monacoin losses higher than initially feared.
The regulatory Financial Services Agency (FSA), which issued Zaif with an operating license last year, has found itself under intense pressure to respond. Late last week, Reuters reported that the FSA has already sent a team of inspectors to Tech Bureau's offices in Osaka to grill the company on its plans for customer reimbursement, and ensure it is taking steps to bolster its security network. Zaif has already been hit with two FSA business improvement orders this year.
A number of leading, FSA-licensed exchanges have also been struggling to meet regulatory demands, and were served with business improvement orders in the summer. Local market leader bitFlyer, one of the affected companies, has shelved overseas expansion plans and other new business efforts as a result of heightened regulatory scrutiny.
Multiple media reports in the country have stated that an FSA executive committee was already considering placing tighter regulations on the way cryptocurrency is traded in Japan prior to the Zaif hack. However, it could now be forced to tighten its inspection and license issuing policies once again as pressure from disgruntled customers and the media rises.
An editorial published in national newspaper the Yomiuri Shimbun on September 23 advised the FSA "to strictly reexamine the conditions of asset management by other cryptocurrency exchange operators." The same piece urged, "Hacking techniques have become highly sophisticated. It may be advisable to consider revoking the registrations of operators who have not taken sufficient measures to protect its system from attack."
Japan's National Police Agency says 158 cases of hacking-related asset losses were reported in the first half of 2018 – a figure that has already exceeded last year's total of 149.
---