Exclusive from Hong Kong: Crypto World Must Self-Regulate
The crypto sector will need to begin self-regulating due to a number of incidents that have caused concern recently, otherwise governments will impose stricter regulations, said Vinny Lingham, CEO of Civic, a blockchain identity-verification technology developer, speaking at the Token2049 in Hong Kong today.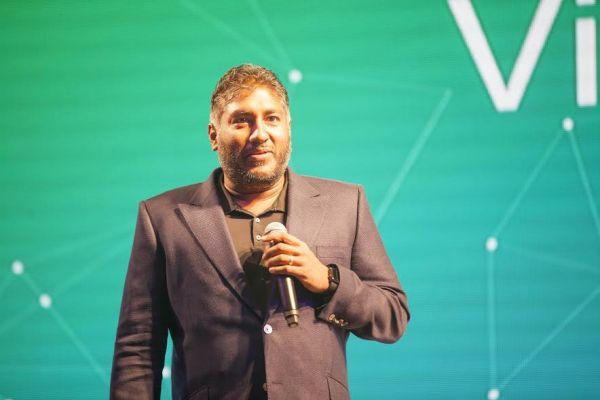 This year we have seen discussion on cryptocurrency regulation increase around the world. From global regulatory agencies to governments and central banks there is rising interest in regulating crypto.
"If you look at history, if industries that don't self-regulate in the sense that the business leaders don't come together and argue for a code of conduct and a code of practices that becomes uniform across the industry, regulators get involved," said Lingham, speaking on stage at the largest digital asset event in Asia.
He explains that what we are seeing right now is that people are waking up to what he says is the current reality, and that the crypto community cannot survive unless they make a decision - are they going to sit back and watch the regulators regulate them? Or are they to self-regulate without having external governance?
Referencing the recent BitConnect case which is described as a ponzi scheme Lingham warned that people are at risk of putting money into scams and phony schemes.
"These people don't know better so now regulators are stepping up and saying we must protect people. This industry as it is emerging has got a lot of bad actors in it," said Lingham.
However, there is a fine line between enforcing regulation and then stifling innovation. Lingham believes that self-regulating is important and that is something which is beginning to happen.
He also estimates that the regulation will be under the microscope this year and regulators will come in any case.
"There are things we can do around that as well in order to prevent too much regulation," the CEO of Civic stressed.
Self-regulation initiatives
From the UK to India, Croatia, and Japan, crypto-exchanges have recently begun banding together with the aim of not only forming industry-wide associations, but also of drawing up codes of conduct for each other to follow, as reported by Cryptonews.com in February.
However, while it's only a good thing that they've begun openly committing to upholding more robust standards, it's clear that much of this commitment is being made as a result of threats of stricter government regulation. As such, it's not entirely certain whether the associations now being formed will be about actual regulation and enforcement, or more about public relations and government lobbying.
In addition, last week, Bitcoin billionaires, investors Tyler and Cameron Winklevoss also proposed a cryptocurrency self-regulatory organization (SRO).
In a blog post, the Winklevoss brothers write it would "not provide regulatory programs for security tokens or security token platforms." The brothers believe a thoughtful SRO framework that provides a regulatory program for the virtual commodity industry is the next logical step in the maturation of this market. The Winklevoss' are in favor of engaging with industry leaders, participants, regulators, and legislators on this proposal.
There are a number of crypto market commentators who have been encouraging crypto regulation. Dr. Jeppe Stokholm a partner and general counsel at Black Swan, a VC firm based in Zürich, Switzerland, told investing.com: "The time has come to hold the crypto ecosystem to the same standards as the rest of the financial system. I do not fear financial regulation of cryptocurrencies. Instead, I hope it will be implemented as soon as possible in order to get fair competition and a safe marketplace."
Meanwhile, G20 countries are unlikely to seek to regulate cryptocurrency trading, as reported today. Media reports quote anonymous sources at the summit of finance ministers and central bank governors being held in Buenos Aires as saying the participants cannot come to an agreement on the matter – and will likely postpone any further action until at least November, when finance ministers and leaders of the countries meet again. Many governments, including those of Japan and France, were hoping to come to a mutual agreement on regulations, but other participants appear to prefer a laissez-faire approach.
---