Exchange CoinZest Accidentally Dishes out Crypto Worth USD 5.3m
South Korean cryptocurrency exchange CoinZest has been forced to conduct a "roll-back" on its servers after it mistakenly doled out around USD 5.3 million worth of cryptocurrencies to its customers as part of an airdrop event that went spectacularly wrong.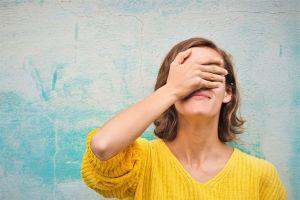 The exchange last week had intended to airdrop hundreds of We Game Tokens (WGT) to its customers as part of a promotional event – but instead mistakenly credited scores of user accounts with cryptocurrencies such as Bitcoin and Ethereum, per media outlets SporBiz and Fn News.
CoinZest has blamed a "computer error" for the mishap. The exchange's servers temporarily went offline as developers attempted to resolve the problem, looking to restore databases to their pre-error state, and contacting customers who have made Korean won withdrawals on the funds. The exchange says it has already recovered half of the funds, but, per most recent reports, some USD 2.6 million is yet to be returned.
Many believe some customers instantly withdrew the funds they received. Fn News quotes an industry expert as saying that there is "no way CoinZest can get the funds back from customers who have already made withdrawals."
Top 10 markets on CoinZest: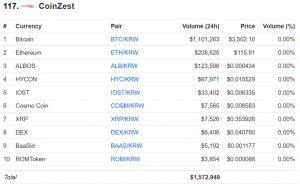 January has been a torrid month so far for South Korea's small- and medium-sized exchanges. Last week, two senior executives from CoinZest rival Komid were jailed for fudging trading volume data. A South Korean court ruled that the duo were guilty of fraud, and had acted as part of an attempt to increase CoinZest's commission revenues.
The country's prosecutors have also been looking at other exchanges' data, and some 11 senior executives have already been grilled as part of the inquiry.
Lee Jong-cheol, a Seoul-based blockchain business consultant, told Cryptonews.com, "There are some who believe that faking trade volumes is rife in the exchange world, although I've never seen any clear evidence of this myself. It may well be the case that now the authorities are getting wise to such misdemeanors, exchanges are quickly starting to clean up their acts."
---