Ex-Intel Chief Says Venezuela Secretly Mines Crypto + 11 More News
Crypto Briefs is your daily bite-sized digest of cryptocurrency and blockchain-related news – keeping you up-to-date with under the radar crypto news from around the world.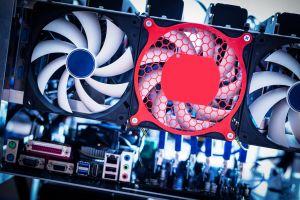 Mining news
The former head of Venezuela's Bolivarian National Intelligence Service has alleged that Venezuela is secretly mining cryptocurrency on a massive scale – to the extent that citizens are now experiencing frequent blackouts and power shortages. Per a report from media outlet Konzapata, Simón Zerpa, the former head of the intelligence agency, known locally as Sebin, the country has imported a number of USD 5,000 rigs from China under the guise of creating infrastructure for its own Petro token. In another article from the same media outlet, Zerpa also claims the crypto exchanges that accept Petro trading in Venezuela are all directly controlled by prominent figures within the government.
Trading news
Binance has announced that it has opened Nigerian fiat naira-to-crypto trading. Per an official announcement, the company stated that it was now offering naira pairings with Bitcoin, as well as its own new American dollar-pegged BUSD stablecoin and the Binance Coin (BNB). Meanwhile, in the United States, Binance US has also announced that it has begun listing the Dogecoin cryptocurrency.
Cryptocurrency exchange Bittrex says that the New York Department of Financial Services (NYDFS) has requested that Bittrex postpone the New York account closure deadline until further notice. Therefore, New York residents will be able to continue to withdraw funds, but may not deposit or trade on this platform. All trading for New York customers was halted in April 2019 and all account access was disabled in June by direction of the NYFDS.
Legal news
An American man is attempting to sue carrier AT&T, reports ABC. The man claims that AT&T staff allowed a hacker to access his mobile phone number, leading to the theft of over USD 1.8 million worth of cryptocurrencies from accounts at a number of cryptocurrency exchanges. The man says he was the victim of a SIM swap sting which has deprived him of his "entire life savings."
Police in Poland arrested president of Crypto Capital, aka Global Trade Solutions AG, Ivan Manuel Molina Lee, on accusations of money laundering as a member of the international drug cartel. According to W Polityce, he is wanted in Poland for laundering up to 1.5 billion zloty (c. USD 390 million) and laundering money for Columbian drug cartels through a cryptocurrency exchange. Meanwhile, Crypto Capital is accused by Bitfinex of losing USD 880 million of fund the exchange entrusted it with. As reported this week, the parent company of Bitfinex, iFinex Inc., has filed an application for discovery in the U.S. District Court for the Central District of Southern California on October 18, 2019. iFinex claims that the discovery concerns its attempts to recover the aforementioned USD 880 million which the company allegedly wasn't able to access from December 2018 at least.
Regulation news
The Deputy Chair of Russia's upper house Constitutional Legislation Committee says there is an "urgent need" for the country to introduce blockchain- and cryptocurrency-related legislation. Per the country's Parliamentary Gazette, the committee's Lyudmila Bokova says the government's regulatory framework cannot keep up with the pace of innovation.
Adoption news
Investment News
Bitcoin startup Coinplug raised KRW 7.5 billion (USD 6.4 million) in a Series B-2 round funding. According to the announcement, the investors taking part in this round were South Korea's influential venture capital firms Mirae Asset Venture Investment, Smilegate Investment and KB Investment. With this investment the company says its total funding to date is over USD 12 million.
SIBEX AG, developer of the peer-to-peer protocol, raised CHF 1.78 million (USD 1.79 million) in its seed funding round, with Fenbushi Capital, SIX, Accomplice and others taking part as investors, according to the press release.
---