Discussion, Opposition, Escalation and 20 Crypto Jokes
It was a busy crypto week. IOTA mainnet is paused but MIOTA's still trading, FCoin wants to reopen but clients aren't happy, OKEx and Bitfinex suffered a DDoS attack, Ethereum's core devs decided to implement ProgPow in July amid heavy opposition that only grew larger, Vitalik Buterin shared that Bitcoin's stock-to-flow model is useless, an overnight move by EOS block producers fueled a decentralization debate, Incognito launched an anonymous way to swap Monero with many cryptos, the USD 500 billion card didn't help Ripple in court, and Bitcoin's safe haven status was questioned again, but the troubled Lebanese economy is leading citizens to embrace Bitcoin and altcoins. Meanwhile, Coinbase has prepared for coronavirus outbreak escalation, and the coronavirus is now threatening to derail the introduction of a long-awaited piece of crypto legislation in South Korea, but the lack of crypto laws could lead to mass bankruptcies, insiders warned. Also, Ripple entered South Korean blockchain scene by signing agreements with three companies that work on overseas remittance solutions.
Furthermore, the Bank of England's chief cashier stated that it's crucial that central banks act before tech giants establish dominance in the digital currency sector, Japanese finance minister urged China to delay its digital fiat, and Quoine was found guilty of breach of contract in the BTC 3,902 trade reversals. Meanwhile, South Korean-Japanese chat app operator Line is set to open a trading platform in the U.S., the world is ready for "private money" such as Facebook's Libra, JPMorgan Chase said, while Justin Sun predicts BTC will reach USD 100,000 by 2025. Speaking of Sun, he faced more trouble as Buffett denied owing crypto and Steem moved to restrict his power. Lastly, mass adoption of crypto was "confirmed" by The Simpsons, Vodafone, and Willy Woo.
Here's what you've been waiting for: the jokes.
__________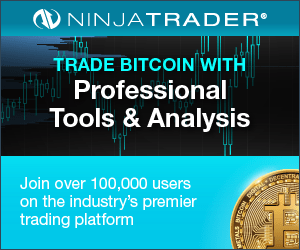 For starters, choose your poison.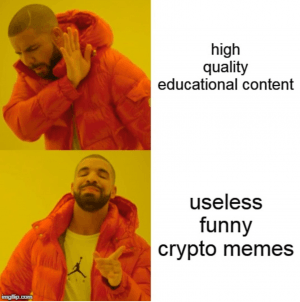 __
Now, let's take a look back at Bitcoin's February.
#Bitcoin in February pic.twitter.com/1zzeL3FHS9

— TalesFromTheCave (@KrownsFam) February 22, 2020
__
Speaking of BTC, let's see what a Satoshi has been up to recently.
Is this what you think about when you think about Satoshi? pic.twitter.com/qzPQ6TZpjI

— WhalePanda (@WhalePanda) February 22, 2020
__
Recognize yourself here?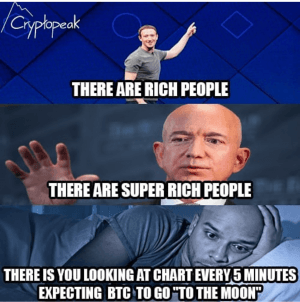 __
A herculean task.
Trying to explain #bitcoin to @PeterSchiff pic.twitter.com/69xYhtwSn2

— Dr. Bitcoin, M.D. (@DrBitcoinMD) February 18, 2020
__
They'd write an open letter for all to sign about not dating her, with hashtag NoProgPow.
I'm gonna name my future daughter ProgPoW so nobody dates her

— Jordan Spence (@spencecoin) February 26, 2020
__
'Whales urging you to panic' is not a sentence non-cryptonians hear often.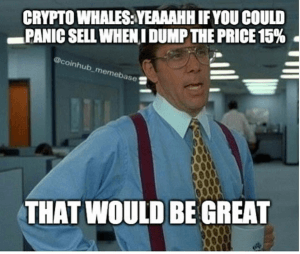 __
Another situation you won't experience with whales in the wild.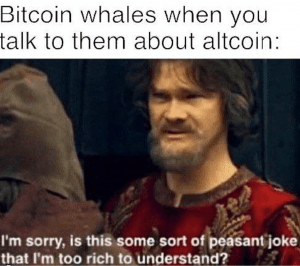 __
Get ready for the impact of BTC halving.
Good morning fam, don't mind the bears, halving is a rare occurrence, ₿TFD!pic.twitter.com/kQ5MHCMx0K

— Panama Crypto (@Panama_TJ) February 27, 2020
__
Speaking of halving - here's something you won't be seeing.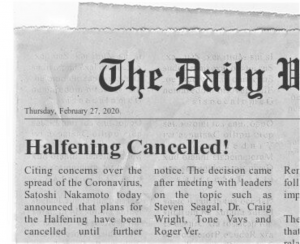 __
How-much-I-lost-ignorance is bliss.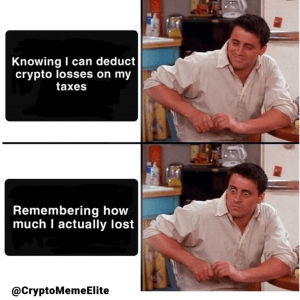 __
It tends to be a painful experience.
When you finally decide to buy that one coin that was shilled for weeks

😂😂 pic.twitter.com/a9rEHBO1sM

— TEDDY (₿) (@TeddyCleps) February 16, 2020
__
Told ya! A lot of pain involved.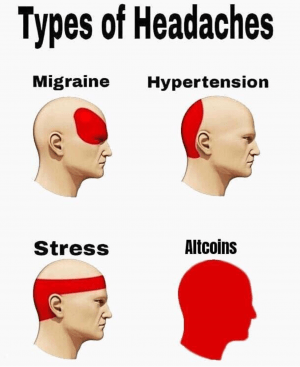 __
But! You failed on your first try, that's something.
The first time you bought a shitcoin pic.twitter.com/B9IpjISjYy

— ⛏Crypto Chris Walken🥃 (@cryptochrisw) February 23, 2020
__
Ha! And they say dreams don't come true, and to grow up, and stuff...
Most of you wanted car beds when you were younger and now thanks to crypto, you get to sleep in your car every night! pic.twitter.com/9mW9Nqjz0x

— SHILL GATES (@ImShillGates) February 10, 2020
__
But what if crypto were to be banned?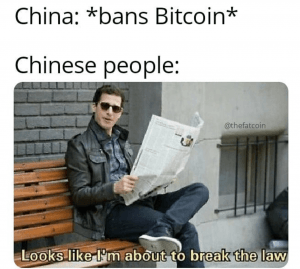 __
If it were a movie, it would be an action thriller.
Just trying to catch the bottom from r/Bitcoin
__
"There is no limit if logic." There's also no spatula if dream, so...
Remember the 2017 ICO bubble 😂

(I wonder what DeFi project these guys run now) pic.twitter.com/8LGWpK7DD0

— Brad Mills 🔑 (@bradmillscan) February 26, 2020
__
A girl knows what she wants. Her own Bitcoin and a partner hodling Bitcoin.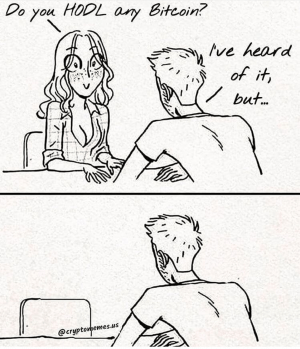 __
And for the end, look at that lovely, joyful smile!