Dances With Bears and 20 Crypto Jokes
Another week has gone by without the situation changing too much. The prices are low, the temperatures - here in the northern hemisphere - are also low, and the only thing we can try to keep high are our own spirits. Tis the season, after all, and we're supposed to be jolly and laughing, but that's kind of hard to do when your life savings are probably gone down the drain with half the market. Doesn't mean we don't get to try, though.
The week started with a banking giant starting blockchain adoption, Bitcoin price predictions seemingly falling through, and Turks turning to Bitcoin in spite of the lira recovery. Bitcoin might bottom out in the next few months, Spanish deputies are looking into a national crypto council, and ex-CEO of Mt. Gox may get 10 years behind bars. To end the week on a bright note, we have Tom Lee claiming that the market is wrong and Bitcoin is worth more.
________________
Do your own research, don't trust FUD, and stay calm at all times.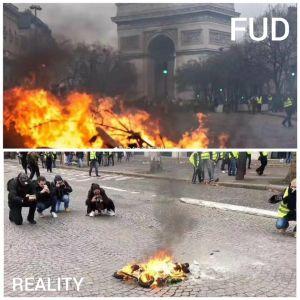 __
Hmm, after a whole hour of this, I'm still not sure what this guy wants me to do.
__
Pff, what Olympics? We're way past that.
Me preparing for the market open rn pic.twitter.com/8z54R4bdOw

— Nick Maggiulli (@dollarsanddata) 7 December 2018
__
Here's some dramatic Hollywood propaganda.
The daddy is always there...#btc #bitcoin #crypto #parody pic.twitter.com/sPqlwSnibE

— Coin Boys (@Coinboyspodcast) 7 December 2018
__
This Nightmare Before Christmas is going beyond anything Tim Burton himself could imagine.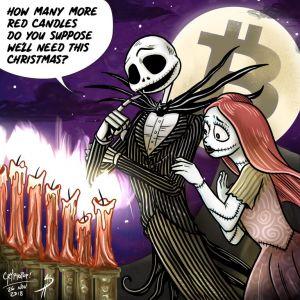 __
Are you a fan of classical art? If you're not, you might become now.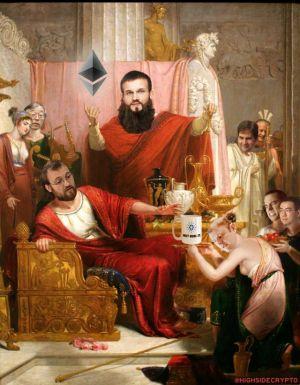 __
6k is the bottom, they said... Bakkt will moon us, they said...
__
If you know someone who just can't understand Proof of Work, show them this video.
__
Ah, it's been so long since the legendary "BICONEEECT" yell.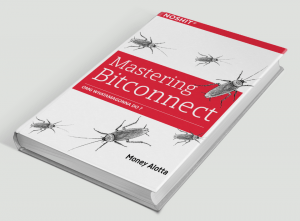 __
Giving "chart analysis" a whole new meaning.
Technical Analysis : How to trade Bitcoin
__
When your cousins at least have a sense of humor…
I advised my cousins to buy bitcoins when it was $18,000. They sent me this yesterday. from r/Bitcoin
__
Sometimes, all we need is a little love and understanding.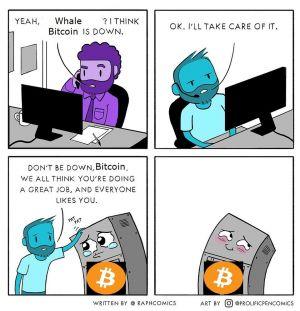 __
This is above Game of Thrones or Breaking Bad.
I hadn't realized that crypto currency could be used to fund the production of amazing soap operas too. Binge watching the whole season. pic.twitter.com/MePU4DSUOo

— Andreas M. Antonopoulos (@aantonop) 16 November 2018
__
Craving more music? This work of art is your song.
__
Quick, but effective.
No one will be spared 😷😂 pic.twitter.com/hOuMlEdkJZ

— CryptoChimp (@Cryptanzee) 11 November 2018
__
It's all a big conspiracy that the government doesn't want you to know about.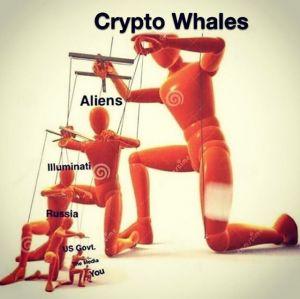 __
You know, someone's bound to get hurt.
Trading crypto in 2018 illustrated pic.twitter.com/Oxw4vjsHl0

— Crypto฿ull (@CryptoBull) 7 December 2018
__
It's sad but true, as Metallica would say.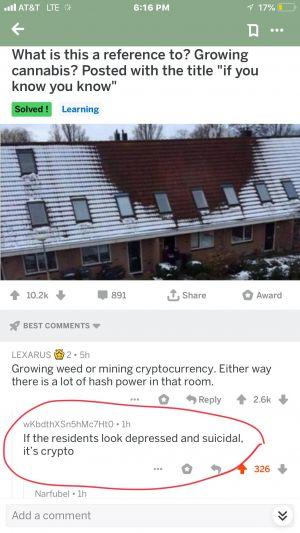 __
It's symbolic and also really heartbreaking.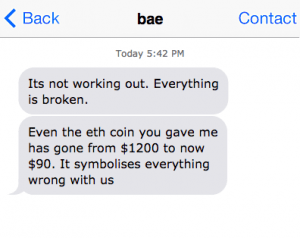 __
We've got the best of both worlds!
__