Crypto Regulation: What's on the G20 Table
Disclosure: Crypto is a high-risk asset class. This article is provided for informational purposes and does not constitute investment advice. By using this website, you agree to our terms and conditions. We may utilise affiliate links within our content, and receive commission.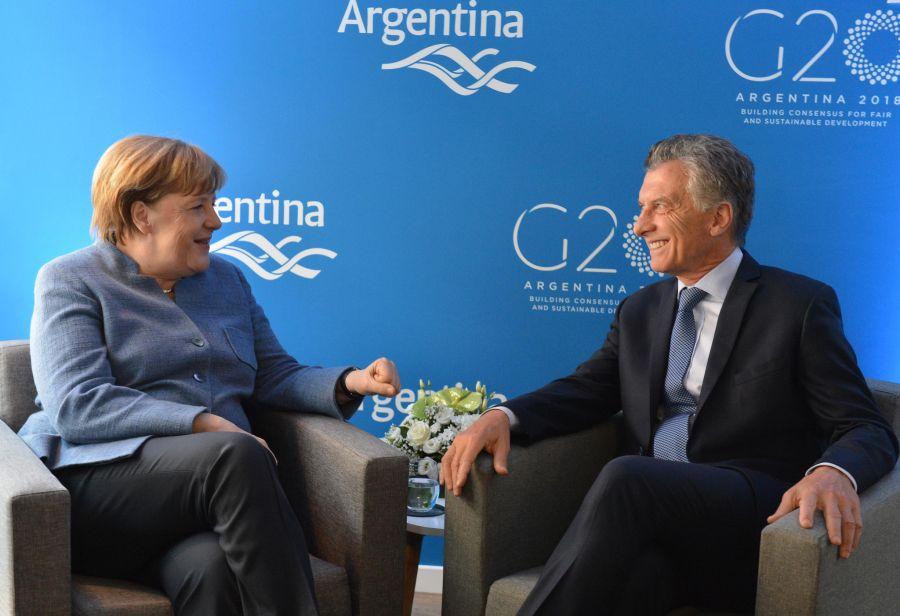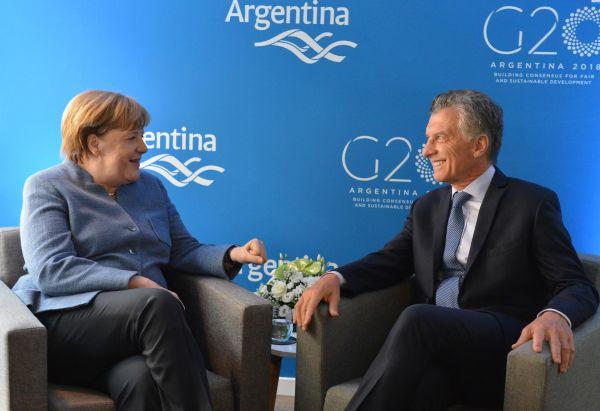 When finance ministers and central bank governors of the world's 20 biggest economies sit down and discuss matters relating to cryptocurrencies in Buenos Aires, Argentina on 19–20 March, you can expect a quite negative mood.
After all, cryptocurrencies are by design challenging their very own centralized authority.
Amid calls from European and US officials in recent months, the meeting of G20 finance ministers and central bank governors is set to include talks on the regulation of cryptocurrencies and digital assets more broadly––one of the first concerted efforts by global economic powers to rein in the risks they see in this increasingly popular space.
Though few details have emerged about potential actions, remarks and statements from the officials of the various G20 countries, the suggestion so far is that they will be focusing on warning investors of the risks associated with cryptocurrencies, while maintaining support for the underlying blockchain technology.
Calls for action
As the crypto space, led by bitcoin, continues to gain traction around the world, it is now starting to show signs of disrupting the long-existing global financial system. In this context, one thing is certain; guardians of this system feel the pressure to do something about it, or at least talk about doing something.
One of the first calls for including a discussion on cryptocurrencies at the upcoming G20 Summit came from the finance ministers of France and Germany––two of Europe's largest economies.
At a joint news conference in Paris on January 18, French Finance Minister Bruno Le Maire and his German counterpart Peter Altmaier announced that they would prepare a joint proposal to regulate bitcoin at the G20 Summit in March.
"We have a responsibility towards our citizens to explain and reduce the risks," Altmaier said back then.
Le Maire and Altmaier did not elaborate on any details of the upcoming proposal. But others, including Dutch Finance Minister Wopke Hoekstra, said they will be watching what the two finance ministers propose.
European sentiment echoed across the world
Those calls were echoed across the Atlantic by US Treasury Secretary Steven Mnuchin, who said in January that the US would work with other G20 nations to make sure cryptocurrencies would not be used in illegal activities.
"We want to make sure that bad people cannot use these currencies to do bad things," Mnuchin said, adding that companies that issue or are otherwise working with cryptocurrencies are subject to the same know-your-customer (KYC) laws as banks, according to the US newspaper The Hill.
International regulatory agencies have also joined calls for a global push against cryptocurrencies. Christine Lagarde, head of the International Monetary Fund, has said that government regulations on cryptocurrencies are "inevitable" and "it's clearly a domain where we need international regulation and proper supervision."
In February, the Bank of International Settlements chief Agustin Carstens also echoed the same sentiment, saying there is a "strong case" for regulators to rein in cryptocurrencies because its inter-connection with the global financial system could cause disruption, according to Fortune Magazine.
It was further reported that World Bank President Jim Yong Kim is also looking at bitcoin, and has even labeled the vast majority of cryptocurrencies as "ponzi schemes."
In China, officials and experts are also calling for globally coordinated measures to regulate cryptocurrencies, as they deem regulations in one country not enough to rein in the fast rise of cryptocurrencies, according to a report from the Xinhua News Agency in January.
Canada's central bank chief has also called for globally coordinated efforts in regulating cryptocurrencies. Stephen Poloz, the Bank of Canada governor, told CNBC on January 25 that bitcoin is "gambling," and that Canada was looking to work with global regulators on the issue.
Domestic regulations reveal countries' attitudes
While other countries in the G20 have not specifically called for global action, their domestic actions offer a clear insight into what their response to globally coordinated regulations would be.
In South Korea, officials have been mulling over strict regulations on cryptocurrencies, as the country has become a major trading hub for bitcoin and other cryptocurrencies. While a final decision has not yet been announced, and officials appear to be struggling to come up with a balanced response, news reports suggest that the government is inclined to tightening regulations after a flurry of illegal activities were recently uncovered.
In India, officials left no doubt behind as they vowed to eliminate the use of cryptocurrencies in the country. Indian Finance Minister Arun Jaitley said on February 1 that India would launch a no-holds-barred attack on cryptocurrencies.
"The government does not consider cryptocurrencies legal tender or coin and will take all measures to eliminate the use of these cryptoassets in financing illegitimate activities or as part of the payment system," Jaitley is quoted by Reuters as saying.
Russia, which has taken a relatively restrictive stance against Bitcoin and other cryptocurrencies, has said that legislative regulation of the cryptocurrency market "may be required," according to Russian news agency TASS.
"We cannot afford a recurrence of the situation with cryptocurrency, as it happened with deceived equity construction investors. If we regulate and, furthermore, regulate insufficiently, then the state will be responsible for the grave situation the people may face," President Vladimir Putin was quoted as saying.
Governments in other G20 economies, including the UK and Australia, have also moved to regulate cryptocurrencies in their own countries.
"The time has come to hold the crypto-asset ecosystem to the same standards as the rest of the financial system," the Bank of England Governor Mark Carney said on March 2.
Therefore, it is fair to say that the finance ministers and central bank chiefs of the G20 might have reached a consensus on the need for coordinated regulation. However, the talks are likely to remain what they are – talks, as no uniform measures are likely to emerge.
Japan's balancing act
The Bank of Japan is also careful in adopting any regulations on cryptocurrencies, due to the risk of hindering innovation, which the country badly needs.
Hiromi Yamaoka, the head of the Japanese central bank's division on payment and settlement systems, told Reuters in an interview in January that, "Japan's approach would be to think about how to curb excesses without discouraging innovation."
Yamaoka noted that despite efforts, finding global, across-the-board regulations on cryptocurrencies would be hard.
"It's uncertain whether global cooperation would mean global regulation […] It may mean sharing a common view on the risks involved in cryptocurrency trading and seeking to send out a common message […] Global harmonization may not necessarily mean global regulation," he told Reuters.
No to cryptocurrencies, yes to blockchain
No specific proposals are currently on the table for when the G20 finance ministers and central bank officials meet next month, and many officials have so far only focused on warning investors of the risks, rather than actually doing anything. Even by warning of the risks related to cryptocurrencies, many officials were striking a cautious tone, making sure they do not denounce the underlying blockchain technology.
The World Bank chief, while calling cryptocurrencies ponzi schemes, still said that blockchain technology could be used for things like reducing corruption in developing countries by "following the money more effectively."
Also on the positive side, European Central Bank official Benoit Coeuré made clear that when G20 finance ministers and central bankers meet in Argentina to talk about regulations, they should not forget to focus on the opportunities that cryptocurrencies bring to the table.
"Don't lose sight of the opportunities […] the flip side of that discussion, what bitcoin tells us as central bankers, is that our payments systems are too expensive and too slow, and we have got to act on that and we need better cross-border payments because it is good for development and it is good for financial inclusion," Coeuré told the Financial Times.
It is also important to note that the upcoming meeting of finance ministers and central bank governors is mostly a prep meeting for the G20 Summit of the Heads of State scheduled in November.
So it is very unlikely that there will be any concrete policy resulting from this meeting alone, or even the G20 Summit in November. Still, what should be expected is a joint statement from the group warning of the risks and hazards related to cryptocurrencies, but without any concrete actions for the countries to follow up on.
---