Crypto May Boost Student Finance
Startups are building crypto- and blockchain-based platforms that promise to help students.
It's still an open question as to whether investment in cryptocurrencies is really the safest method for paying off student fees and loans.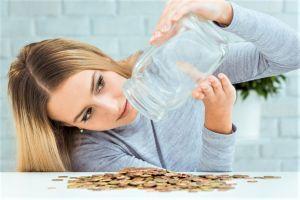 It's no secret that, in the US, UK, and the rest of Europe, students are having a hard time financially.
Fortunately, a growing number of startups are building crypto- and blockchain-based platforms that promise to help them with their money woes.
But while the solutions these startups are offering will no doubt help educate students about cryptocurrencies and may provide a more efficient way for them to purchase goods and transfer money, their offers of crypto-investments may be risky at a time when markets remain so volatile.
Coins on Campus
CampusCoin is a Delaware-based startup that, founded in 2017, is building a P2P (peer-to-peer) network for students, who will use the CampusCoin currency (CMPCO) to purchase goods/services offered by participating businesses.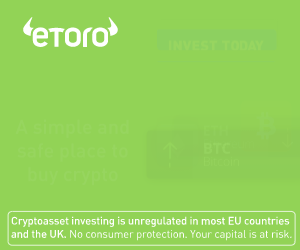 Having already released the CMPCO wallet and completed an initial airdrop of tokens at the end of last year, its CEO Bryan Dube explains to Cryptonews.com that it's about to release its mobile app.
"The CampusCoin Mobile app will enable the students to carry out transactions from their mobile internet connection," he says. "These transactions may occur phone to phone through use of QR codes, or manually entered."
App preview video:
Mobile app preview video. Watch the full video and other CampusCoin related videos on our official YouTube channel. Share this video to fellow students! $CC #Blockchain #cryptocurrencynews #crypto #tech pic.twitter.com/EN7Y4XVPMO

— CampusCoin Project (@CampusCoinORG) September 24, 2018
CampusCoin affirm that paying for goods/services and receiving money transfers from parents is easier, more efficient and cheaper with cryptocurrency. But on a deeper level, Dube also contends that cryptocurrency offers students more value than fiat currency simply because its decentralization prevents it from political abuse and devaluation.
"While cryptocurrency uses the blockchain, proof of stake, proof of work, and new and emerging technologies to ensure that tokens are created through defined and open parameters, this cannot be said of fiat," he explains. "Cryptocurrency offers a path to diversify away from fiat, as opposed to remaining in a 'solution' that continues to be further debased over time."
[Insert College-Related Word Here] Coins
These are strong words, but other companies offering similar solutions would indicate that CampusCoin aren't the only ones who believe cryptocurrencies can help students ease the financial burden of higher education. Aside from the similarly named CollegeCoin (which now appears to be inactive), there's also Student Coin.
Running on the Ethereum-based Seratio Platform, the UK-based Student Coin will also let students use crypto to pay for things. But added to this, it will provide users with "the latest and relevant offers, investment schemes and money management tools," as founder Benjamin Stone wrote in a February blog.
Its decentralized app (dapp) will give students a wallet with smart-contract control, access to discounts and loyalty schemes, micro-loans, and also cryptocurrency investment intended to "to pay off student fees and loans."
Loyalty Programs and Investments
With its initial coin offering (ICO) scheduled for this October, Student Coin still has some way to go before its plans to offer crypto-purchasing, discounts, loans and investments comes to fruition, yet there is already precedent for a crypto-powered loyalty scheme that might give it extra hope for success.
At the end of last year, Australian students at the University of New South Wales helped to trial loyalty program that rewarded them with ten Australian dollars' worth of Ethereum for every ten purchases they made. According to the trial's organisers, participating students were very excited to receive ETH, with the students who chose to HODL their rewards enjoying gains.
However, it's still an open question as to whether investment in cryptocurrencies is really the safest method for paying off student fees and loans, given the current volatility of Bitcoin and altcoins alike.
On top of this, there's also the issue of adoption. The success of platforms such as CampusCoin and Student Coin depends on there being enough businesses willing to accept their cryptocurrencies, and at the moment CampusCoin isn't offering any indication of how many merchants it has on board.
"CampusCoin cannot disclose that information at this time," says Bryan Dube. "We can say that we are populating our app with a selection of more than 20k universities. CampusCoin has intent to engage in this space at the international level."
Once again, these are lofty aims. But at the very least, research released in March shows that using loans to invest in crypto is already popular among students, so apps that help them use crypto in a more responsible way may end up being even more popular.