Crypto Giant Circle Pushes for Crypto-to-Crypto Tax Change
Major cryptocurrency market player and member of a U.S. based crypto industry lobbying group, Circle is working with regulators in order to change the current painful tax treatment for crypto-to-crypto transactions, CEO Jeremy Allaire said.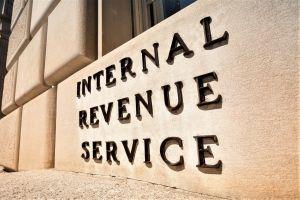 He was responding to a question during an "Ask Me Anything" session on Reddit on Thursday.
"Any plans to work with the IRS [The Internal Revenue Service] to improve tax law for crypto? It's a pain to have to report taxes whenever I buy something with crypto or make crypto-to-crypto transactions," Reddit user Qwahzi asked.
Allaire replied that "this is an issue we care about and are pushing this in [Washington,] DC."
"We believe there should be different tax treatment for crypto-to-crypto, especially for smaller payments oriented transactions. The leading government on this issue right now is France, where they are soon passing a law where there will be zero taxes on crypto-to-crypto transactions," he added.
In a separate answer, the CEO wrote that Circle invests "an enormous amount in educating regulators, and have since our founding in 2013."
"This includes a global regulatory and government relations team with decades of experience in working with financial regulators and policy makers [...] In general, regulators are keen to learn, and we spend a lot of our time trying to get them to understand the benefits of crypto, how it actually works, etc.," Allaire said.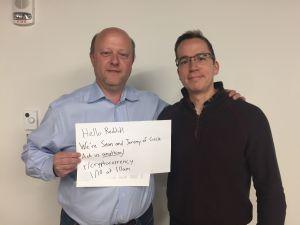 Last year, the IRS reminded taxpayers that they have to report any income from cryptocurrency transactions, noting, "Taxpayers who do not properly report the income tax consequences of virtual currency transactions can be audited for those transactions and, when appropriate, can be liable for penalties and interest." Cryptocurrency is treated as property for tax purposes, and is covered under the same regulations for now.
What could help changing the current taxation is that Circle is the member of a lobbying group named Blockchain Association. It was established last September. Besides Circle, among its members are other major crypto industry players, including exchanges, such as Coinbase, Protocol Labs, and investors such as Digital Currency Group and Polychain Capital.
Regulatory challenges
As for the challenges a cryptocurrency company faces in terms of regulation - or a lack thereof - Robert Bench, Chief Compliance Officer and Head Regulatory Counsel for Circle wrote on Reddit, "I think one of the key regulatory challenges in this industry is that its truly Global, so standards can differ across the board, and across exchanges, on multiple fronts (AML [anti-money laundering,] Securities, etc...). I think building innovative products always has regulatory challenges (which makes crypto so fun!), but the key is understanding how to pivot your products in a way that ensures the principles behind the regulation are met, and that you continue to bring joy to your customers."
To a question about monitoring crypto transactions, he adds, "The law enforcement community (both U.S. and globally) understands that crypto, like any means of value, can be used to facilitate or fund crime. As they get smarter every day in this space, they'll request information from firms like Circle where they think such transactions may have occurred on the platform."
The most obvious answer to the monitoring issue would be using privacy coins, and Bench adds there are currently no rules in place for using them. "Privacy coins get a great deal of regulatory and law enforcement attention, and rightfully so, as both Privacy and AML are two very hot topics at the moment," he writes, adding, "In short, no rules or laws have been drafted in the U.S. regarding the privacy coins, and there remains a great deal of education in the space with our partners in government on the use cases for these coins."
Meanwhile, the CEO stressed that "the biggest and most immediate regulatory hurdle we face is the lack of specific guidance from the SEC [The Securities and Exchange Commission] on how to classify various crypto assets."
"We believe many are clearly currencies and commodities, and there needs to be more specificity on what are really securities. This can unlock a lot of market activity, and also clearly enable the growth of a market for crypto-based securities," Allaire said.
Variety Among Projects as Driving Force for Adoption
As for adoption - one of the biggest questions, especially in the light of institutionals dipping into crypto throughout 2018 - Allaire thinks that the wide range of different crypto assets will be the driving force behind mass adoption, adding, "So the short-answer is that we [think] SOV [store of value] assets like Bitcoin will become much much larger and more broadly adopted, and that other crypto assets will be used in an incredibly broad array of everyday transactions."
Bitcoin may still claim dominance, but nothing is set in stone, Allaire believes.
"It's incredibly early in the development of crypto asset markets. It's quite possible that new assets and chains will emerge for private digital cash that are superior to Bitcoin. Recent efforts with MimbleWimble for example hold promise to deliver things that Bitcoin didn't deliver. Similarly, Platform Tokens (ETH, NEO, ADA, etc.) hold enormous promise as fuel for new forms of apps and services, and they are still in the very early stages of adoption," he wrote.
"It's certainly conceivable that a massively adopted Platform Token could achieve a higher valuation than a SOV digital cash token. Again, we're in the very early stages of the development of crypto assets, and I suspect 10-20 years from now the mix and market caps of assets will surprise all of us."
Circle offers four products, focused on crypto investing, payments, exchanging (they own Poloniex) and OTC trading.
Among Circle investors are investment banking giant Goldman Sachs, major mining hardware manufacturer Bitmain, Chinese tech giant Baidu and others.
---