Crypto Endgame, 20 Jokes Edition
The end of April is here and so is Avengers: Endgame. Ever since Thanos snapped crypto prices in half last year, we've been waiting with bated breath to see if our favorite superheroes from the crypto world can still save the cryptoverse from this. But we refuse to spoil what happens in the movie, so see for yourself, and don't forget to check our news so you always know what's going on.
The week started with the IMF accidentally making a case for crypto, new tokens on Binance Chain pumping and dumping, and people may soon be able to buy stuff on Amazon with crypto. Coinbase shut down its political action committee, bottom calling is still equally popular as ever, and the Binance DEX went live. McAfee claims he knows who Satoshi is but he's not telling, Bitfinex and Tether are facing a legal battle, Pundi X missed one of their targets, G20 think tank aims to discuss international crypto policy, Bitstamp owner could re-invest USD 8.8 billion windfall in crypto, Nike is working on "cryptokicks," while two-thirds of 10,000 surveyed Europeans believe cryptocurrencies will still be around in ten years' time, but they're less sure about Bitcoin itself.
__________________
Do your own research, folks.
exchanges with #tether pairs welcoming $crypto traders back pic.twitter.com/UiAF1JDSFz

— The Crypto Dog📈 (@TheCryptoDog) 26 April 2019
__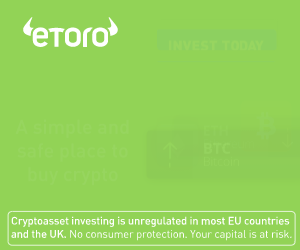 To be fair, it's related.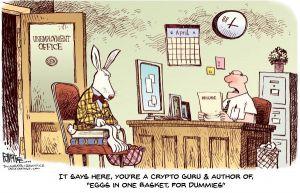 __
Putting things into perspective.
$1.6 billion in Gold VS $1.6 billion in Bitcoin pic.twitter.com/pz2g5ZiQBo

— Dennis Parker⚡️ (@Xentagz) 22 April 2019
__
What it all looks like to the average Joe.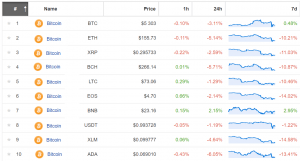 __
What it's like for altcoin hodlers lately…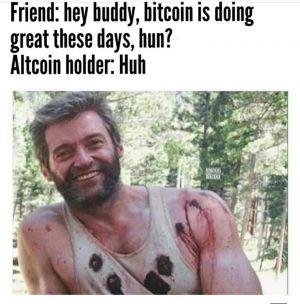 __
The ages-old battle between good and evil within each of us.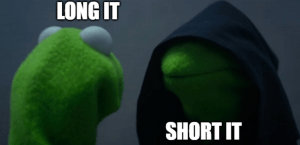 __
Yesterday, we all were Bitfinex'd.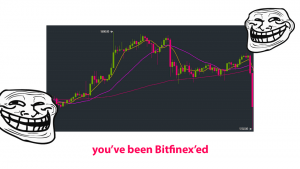 __
Especially relevant now, but it's been like this for more than a year.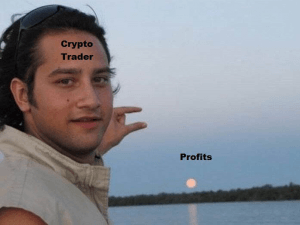 __
I double dare you!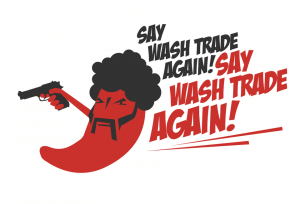 __
On the topic of Avengers…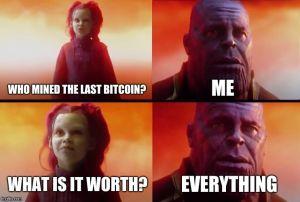 __
When giant financial institutions start publishing papers on negative interest rates…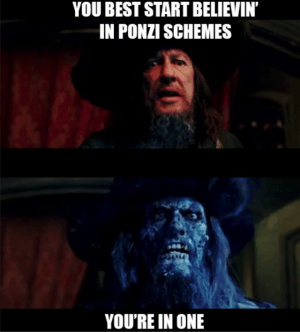 __
Rockstar games really knows its audience.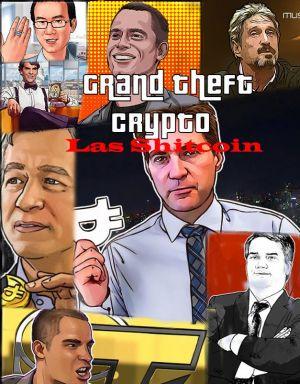 __
Remember the infamous 2017 New York Agreement vs. Shaolinfry and his Segwit deployment idea, where Shaolinfry won? That's the power of decentralization.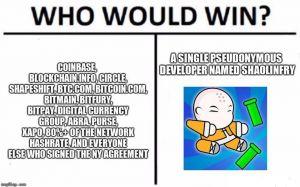 __
This quote is increasingly often being used to retort to Craig Wright's claims he's Satoshi…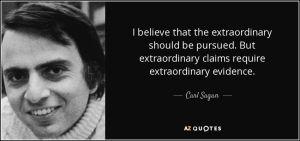 __
The times, they are a-changin.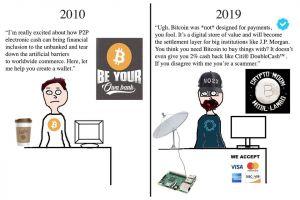 __
The bear is dead, long live the bear. (not really, we want the bull to live longer)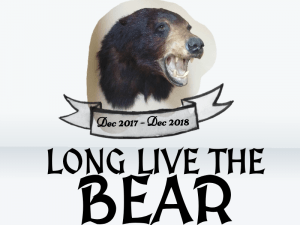 __
Did you win the Binance lottery?
That is how #Binance distributes winners tickets pic.twitter.com/inftrhhHI7

— Boxmining (@boxmining) 26 April 2019
__
Breaking: bull market incoming, the bulls are training.
Retweet if you only believe that #Bull market is getting ready. pic.twitter.com/wv1XaCrINg

— Eljaboom💥 (@Eljaboom) 21 April 2019
__
Liquidity is of paramount importance.
#Bitcoin Energy Drink https://t.co/Lkdx2zS7OS pic.twitter.com/DHpHiiKbip

— Dennis Parker⚡️ (@Xentagz) 23 April 2019
__
At least now every scouser knows what TRON is…
That Face when Juergen Klopp heard about the Liverpool x TRX partnership pic.twitter.com/poXTiGNP4h

— Crypto Meme Central 🔞 (@CryptoScamHub) 24 April 2019
__