Cooking, Slicing, Trimming, Merging, Migrating, and 20 Crypto Jokes
This crypto week, bitcoin price dropped, and so did the mining difficulty, and we learned that "exclusive mining" can also be used for tax evasion and money laundering. Then, SUSHI trimmed some of its losses after FTX CEO agreed to take over the admin keys from Chef Nomi, and then SushiSwap migrated from Uniswap to its own decentralized exchange, taking hundreds of millions of dollars in liquidity with it. Also, somebody sent USD 1m to Swerve Finance contract, Binance revealed a new feature to prevent such mistakes, bitcoin bull Tim Draper suddenly shilled BCH, which turned out could've been a hack, Polkadot trimmed its losses as it settled in the top 10 club, and Coin Metrics found that the 7-day average adjusted transfer value of ETH for the first time since 2018 surpassed that of BTC.
A report said ethereum whales almost doubled their holdings in a month, another report said nearly half of the examined companies showed no evidence of a problem they claimed blockchain solved, a Morgan Stanley executive said central banks might be driving a generation of investors to bitcoin, and Kraken warned September is the worst month of the year for BTC price. Speaking of Kraken, it's set to return to Japan, while its competitor Bitfinex and others invested in Lightning Network-based LN Markets. Meanwhile, Digital Currency Group took over Luno exchange for an undisclosed sum, and Standard Chartered chose Ant Group as its tech partner, not Ripple. The Croatian Post issued a crypto postage stamp and Ethereum-based 'Postereum' digital token, and South Koreans could do away with plastic ID, with some of the biggest companies vying for a stake in the market, while the country's police conducted a second raid in five days on Bithumb.
And now, enjoy your weekly crypto jokes.
__________
Morning, CT! Always a pleasure seeing you.
Me, waking up to Twitter like: pic.twitter.com/HsN2rZ8pWP

— Javier Bastardo🏴☠️🫓 (@criptobastardo) August 30, 2020
__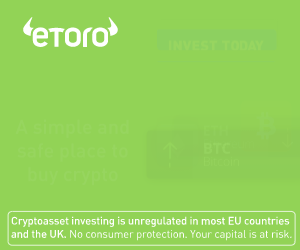 CT, how did it feel when the market went down?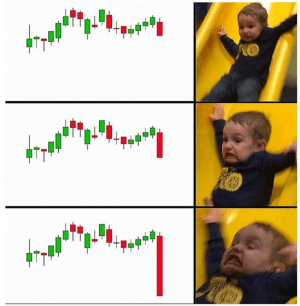 __
But it went back up a bit, didn't it?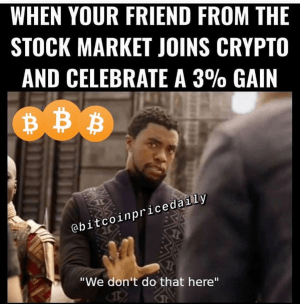 __
Amateur. Sleeping, pft…
ok guys I have something to admit

I slept this weekend, specifically Friday-Saturday, it was bad timing, I woke up and things were on fire, oops

I'll try to avoid that going forward

— SBF (@SBF_Alameda) September 6, 2020
__
Relationship goals.
August 31, 2020
__
Oh, it looks…eh, contemporary.
welcome aboard my altcoin portfolio pic.twitter.com/0k93WKcc4Z

— Young Tilopa (@youngtilopa) August 22, 2020
__
Next bitcoins everywhere.
Shitcoiner Bro's being like: pic.twitter.com/IU3QKqm1jB

— RD ₿TC.hodl (@RD_btc) August 30, 2020
__
Oh, you poor pupcoin.
BTC since Jan 2018 from r/CryptoCurrency
__
Aaaand, it's not gone.
Every time Bitcoin "dies" pic.twitter.com/4eSqCplOH3

— Jameson Lopp (@lopp) August 31, 2020
__
Oopsie.
September 2, 2020
__
Well, it doubled in a year. Now it only needs to triple. And a bit more. Sleep well!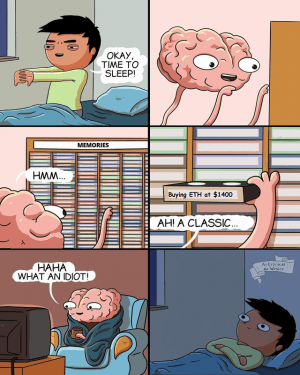 __
If you go down to greet your grandparent, they'll probably give you a dollar to buy a chocolate.
Appropriate pic.twitter.com/ZJ3ERU6mxO

— Ponzi Trader (@buyerofblood) September 4, 2020
__
DeFi jokes time!
Lock, Stock and Two Smoking Barrels https://t.co/mXdos2GdiT

— FatihSK (@FatihSK87) September 7, 2020
__
I thought the answer was 'DeFi'…
Crypto: Not even once.

— Boxmining (@boxmining) September 1, 2020
__
Lucy is not having any sushi.
Spoke to Lucy about yield farming $sushi. Her answer was unsurprising. pic.twitter.com/VgC4C1oLq9

— Riccardo Spagni (@fluffypony) September 6, 2020
__
What does one do to not pump it?!
Ken dev tweeted that he was alive... And it pumped 100%.

Lol.

— Ad_Infinitum (@CryptoMessiah) September 9, 2020
__
Hmm, yeah, that looks about right.
Am I doing this right? pic.twitter.com/nDL3SMZIjF

— Swiss🇨🇭Crypto📈Cat😺 (@swisscryptocat) September 9, 2020
__
And this is why experts are better than us mere mortals.
This is a homeless womans gown pattern .definately a buy .

— Ivaangelicrypto (@ivaangelic) September 9, 2020
__
Yield farmer in the wild.
Yield farmer #DeFi https://t.co/758BFFMsKF

— Neeraj Thakur Δ (@NeerajT4) September 10, 2020
__
And your weekend video for the end. As one commenter said, "this should be a Monty Python sketch."
"What exactly is quantitative easing?"

"Take printer out of box and place on table with the out tray facing the window..." pic.twitter.com/M8URqhcNid

— Swan 🦢 SwanBitcoin.com 🚀 (@SwanBitcoin) September 10, 2020