Competition for Blockchain Companies: the Case of Isle of Man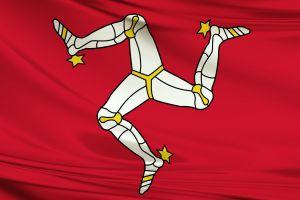 As more companies and investors are looking into blockchain-related opportunities, governments around the world are trying to adjust to this trend and lure as many projects as they can.
Fore example, while Lithuania is working on becoming another blockchain hub, Gibraltar adjusted its legislation in order begin regulate issuance of tokens in this British overseas territory.
Now, how Isle of Man, a self-governing British Crown dependency in the Irish Sea between England and Ireland, is responding to the growing interest in blockchain?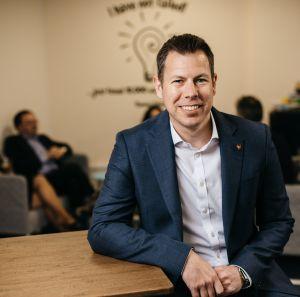 Lyle Wraxall, CEO of Digital Isle of Man, an established Executive Agency of the Department for Enterprise, told Cryptonews.com that the Isle of Man Government is "incredibly positive" towards blockchain and digital assets and the the agency is working with the regulators to fill in any gaps. Though blockchain businesses existed in the island for years, they weren't actively showcased, he says, but over the course of a year, the government underwent "some strategic planning and hard work to demonstrate that we are committed to supporting blockchain businesses and creating the right environment for them to succeed."
___________________________________
___________________________________
Interestingly, when it comes to trends, there was a move away from cryptocurrency on which the Isle of Man was focused 2-3 years ago, and towards blockchain "as an industry tool that will cut out costs and simplify processes" and this "has been mirrored by the applicants, who see it as a business solution."
"Many blockchain businesses have often felt ostracised and not necessarily part of the community", but are embraced on the island. "They need to understand the direction of travel of the jurisdiction", CEO explains, and to provide that, Digital Isle of Man has set up the Blockchain Office and Sandbox, which provides support and guidance.
Digital Isle of Man also has "a healthy pipeline of businesses" that want to join its digital ecosystem. However, the point is not to have only tech or crypto businesses, Wraxall says, but a varied ecosystem of business working well together. The assessment of business is not based on their success, but on which of them can be helped, which can enrich the tech sector, and who can help shape regulatory framework and ecosystem needed to best support blockchain-related businesses.
Furthermore, their sandbox provides access to other global sandboxes, "allowing the Island to become and be used as a springboard to the global market place." The unique aspect is that, from the very first day of "their regulatory journey", businesses are supported in the Isle of Man sandbox, whether they are regulated or not. The aim of the office and sandbox to speed up that journey.
The Isle of Man is the home of Quanta, a licensed blockchain lottery, as well as coin exchange, Coin Corner, and Casino Coin – a digital currency. Cryptonews.com's company is also registered in the Isle of Man.
In a few years, Wraxall believes that blockchain will be "integrated across a number of sectors across the board", such as financial services, e-gaming, healthcare and government, and the success will be measured against how well it's integrated. "Every sector will have examples of blockchain technology and it will help underpin a huge variety of businesses."