CoinMarketCap to Remain 'Independent' as Binance Confirms Acquisition
Major crypto exchange Binance confirmed that it has acquired CoinMarketCap, adding that the biggest crypto market data provider will continue to be run as an independent business entity.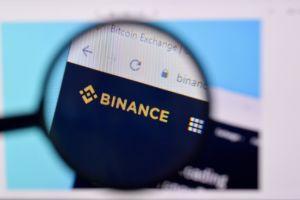 Both companies did not disclose any other details of the deal, which is said to be valued at up to USD 400 million.
Brandon Chez, the founder of CoinMarketCap, will be stepping down as CEO and will be replaced by Carylyne Chan, the current Chief Strategy Officer, as interim CEO, according to the press release. Chez is planning to focus on his family after seven years of running the company and will remain as an advisor to the company, it added.
CoinMarketCap said it intends to expand its information offerings to include trading products such as futures, options, lending, and "more value-added data analytics and tools."
"While the Binance cryptocurrency exchange and its native token BNB are listed on CoinMarketCap, CoinMarketCap and Binance are separate entities that maintain a strict policy of independence from one another: Binance has no bearing on CoinMarketCap rankings, while CoinMarketCap has no influence over Binance's operations," both companies said.
Brandon Chez on his decision to sell:
"From my perspective, the single most important factor for deciding to join under the Binance umbrella was our shared vision for the future of crypto. In a world where the existing financial system is broken, inefficient, and unsustainable, there must be a better way. We both believe that global adoption of cryptocurrencies *is* that way."
Carylyne Chan on business independence:
"Decisions will be made according to the best interests of CoinMarketCap, meaning that we will continue to develop products and services that benefit CoinMarketCap users."
"CoinMarketCap will strictly follow and enforce our independent listing criteria, circulating supply calculation methods and Liquidity Metric ranking methodology."
"We will not be implementing any changes to our working relationships, even with companies deemed to be competitive with the parent company's businesses."
"While Binance will not be running CoinMarketCap in any operational capacity, they will be sharing their best practices in company-building and operation with the CoinMarketCap team."
Binance CEO Changpeng (CZ) Zhao on his business vision:
"Our common vision will be strengthened by this acquisition to further growth and instill transparency in the industry. This will enable us to build on each other's strengths, jointly serving as infrastructure providers of crypto."
CoinMarketCap was founded in 2013 and is headquartered in Dover, Delaware, according to Crunchbase.
Market data providers ranked by visits in February:
| Company | Global Rank | Number of Visits in February | Change Since January | Country of Most Visitors |
| --- | --- | --- | --- | --- |
| CoinMarketCap | 1,733 | 37.1 million | +9.11% | U.S. 14.38% |
| CoinGecko | 8,432 | 8.35 million | +5.7% | Russia 10.47% |
| Cryptocompare | 19,453 | 3.2 million | +3.2% | U.S. 14.41% |
| Coinpaprika | 68,848 | 940,000 | +6.8% | Poland 32.18% |
| Messari | 226,520 | 210,000 | -4.54% | U.S. 35.72% |
In January, Changpeng Zhao, CEO of Binance, revealed that the company is in talks over two "major" acquisitions which "will have a significant impact." The CEO did not specify any further back then.
According to public records, in the last twelve months, Binance acquired three other companies.
| Date | Company | Industry | Rank | Daily Trading Volume | Base | Deal Size |
| --- | --- | --- | --- | --- | --- | --- |
| September 2019 | JEX (now Binance JEX) | Derivatives platform | 48 Spot; 296 Futures (According to Coinpaprika) | USD 168.2M Spot; USD 477,320 Futures | Singapore | Undisclosed |
| November 2019 | WazirX | Crypto exchange | 151 (According to Coinpaprika) | USD 796,370 | India | Allegedly USD 5-10 million |
| December 2019 | DappReview | Database platform for decentralized applications | 20,754 (Category Rank, SimilarWeb) | - | China | Undisclosed |
Also, among other investments, Binance made an unspecified "strategic equity investment" into FTX, a crypto derivatives platform, in December.
---