CIS Gamers and Social Networkers Cultivating Crypto-friendly Future

The CIS' burgeoning gaming industry and social networking world is looking to for exciting new cryptocurrency and blockchain-related crossovers in 2018.
As the love for e-sports intensifies, crypto's newest CIS champion, Belarus, was most recently the venue for the inaugural Play2Live CryptoMasters Counterstrike: Global Offensive tournament. At stake: a prizepool worth some USD 90,000 in cryptocurrency.
Participants flew in from Sweden, Israel, France, Germany, Turkey and the United States to take part. But it was a Polish team that walked away with the top prize, worth around USD 50,000 in LUC tokens – with some 2,000 viewers tuning in from all over the world.
The tournament was the brainchild of Play2Live's CEO Alexey Burdyko, a Belarusian gaming and e-sports specialist. Last year, Burdyko was appointed as a member of the advisory board at SkinCoin, founded by Russian duo Igor Solomatin and Alexey Zakharov.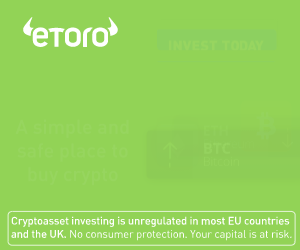 Solomatin and Zakharov say they envisage their Ethereum platform-based SkinCoin token as a universal currency for the online gaming community. However, Burdyko's latest venture, Play2Live, claims to be the first blockchain-driven "full-blown decentralized streaming platform" for gaming fans and e-sports viewers.
Unicorns and Safer ICOs
But big-paying crypto gaming tournaments are just the tip of the iceberg. An ambitious unicorn-themed take on the Pokemon:Go game format is now attracting attention in parts of the CIS. Entitled UnicornGo, the augmented reality game takes the CryptoKitties, which is one of the world's first blockchain games, strategy of allowing users to trade unicorns for an Ethereum-based Candy Coin currency – and is gaining steam fast, despite the fact that it has not issued an initial coin offering (ICO) or a mobile version.
Meanwhile, Russia-based game distribution platform The Abyss claims to be the first company to attempt to launch a new take on the ICO – the DAICO.
The DAICO is a new fundraising model first put forward by Ethereum co-founder, Russia-born Vitalik Buterin. The Abyss specializes in cryptogames, runs a referral system, and claims to "let gamers earn [crypto] from in-game and social activities." However, its DAICO has the potential to change the way gamers look at ICOs.
The DAICO model is not gaming-specific, but it could have wide implications for the CIS gaming community, if The Abyss is successful with its aims.
The DAICO model allows for an ICO-like fundraising process, but requires the incorporation of a Decentralized Autonomous Organization (DAO) protocol. This protocol, says Buterin, would give investors more control over the way their funds are used by companies throughout the entire lifespan of a project.
DAICOs (in theory at least) also reduce the risk of the sort of vote hijacking or bribe attacks that could otherwise manipulate circumstances beyond investors' control. The Abyss claims it has over 100,000 participants – and if its DAICO is successful, it could well change not only the way games are distributed in the CIS, but also the way ICOs are conducted in the region.
Well-timed Moves?
Indeed, it seems that CIS gaming companies are looking to crypto at precisely the moment when others are getting out. Late last year, America's Valve pulled the plug on bitcoin support for its Steam service in a major blow for gaming and cryptocurrency startups.
However, signs suggest that the gaming community actually wants more crypto options. A recent survey of 1,000 gamers in the United States by Wax, a decentralized marketplace for virtual assets, found that 75% of respondents want to be able to exchange their virtual holdings for digital currencies that can be traded on other platforms.
The same survey found that even though only five percent of millennial respondents say they have an interest in cryptocurrency, 55% of the online gaming community has used crypto to make or receive payments, or has invested in cryptocurrencies.
Social Scene
And it is not just the CIS' gamers who want in on crypto. Russia's biggest social media sites are now getting crypto-friendly. VKontakte, Russia's answer to Facebook, recently announced it would accept payments for advertisements in bitcoin and bitcoin cash. The move may come as little surprise to those in the know – after all, VKontakte was founded by Pavel Durov, the brains behind the Telegram app. Telegram is not only the chat app of choice for the global cryptocurrency community, but also a major crypto player in its own right – and is currently in the middle of a reportedly very successful ICO.
And the "Russian Facebook" is not alone. Both VKontakte and rival platform Odnoklassniki, which connects former and current school friends and classmates in the CIS area, are operated by Russian internet giant Mail.ru Group, which also runs mail.ru, one of the CIS' most popular email service providers. Mail.ru has teamed up with America's BitPay platform, who will provide the technical support required to enable crypto-paid ads on its social networks.
The move follows last year's announcement from VKontakte that it would allow cryptocurrency advertising on the platform – a sharp contrast with Facebook's and Google's more recent decisions to ban crypto-related ads.