China Inches Closer to Its Digital Yuan With This Infographic
The Shanghai branch of the central People's Bank of China (PBoC) has published an infographic on its official WeChat account to educate the public about digital currencies – and warn them of the dangers of coronavirus-themed cryptocurrency scams.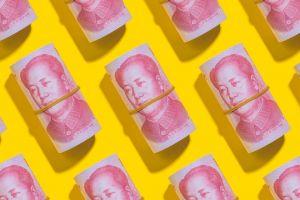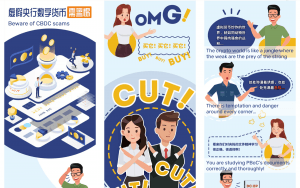 The move could well be an indication that China's banking officials are approaching a breakthrough in their much-anticipated Digital Currency Electronic Payment (DCEP) project.
The PBoC's digital currency project has been in the works for at least five years. Although rollout plans recently hit a hurdle in the form of the coronavirus crisis, experts at the top economic planning body, the National Development and Reform Commission (NDRC), expect the central bank to move ahead once the pandemic subsides.
The infographic warns about prevalent cryptocurrency scams in China, and make specific mention of epidemic-themed cryptocurrency projects that are apparently using the crisis to lure to unsuspecting investors.
The PBoC also makes note of crypto projects that are claiming to raise funds to build factories that will produce surgical masks and protective clothing or COVID-19 vaccines – promising high returns.
Investors should also beware of bogus claims that the DCEP platform has already launched, the bank said, underlining that the system is not ready for launch yet and is still being tested.
And the infographic also urges the public to be on the lookout for fraudulent investment opportunities.
Chinese banking authorities have been keen to make progress with the DCEP, and have attempted to forge ahead even while the outbreak continues.
Authorities last month released a set of rules for blockchain apps, outlining a number of security standards.
The new standards, the first of their kind, are aimed at guiding blockchain app developers and service providers working in the financial sector.
Earlier this week, Mu Changchun, the head of the bank's digital currency research unit, told Chinese media outlet Sina that the designers of the DCEP had been using security standards as reference.
Central banks around the world are racing to roll out digital currencies, and China is considered one of the frontrunners in the quest to be the first nation to do so.
The plan, however, has experienced no shortage of delays as a result of the epidemic, state-run media Global Times reported last month.
But NDRC experts suggests that the central bank may accelerate its efforts again after the outbreak, as the project may become the focus of a giant stimulus package to offset the economic downturn.
Rolling out DCEP as part of a "special fund" would allow the government to "retain full control of its flow and distribution," the experts stated.
In December last year, a Chinese media outlet reported the PBoC was nearly ready to start testing the digital currency in major cities like Shenzhen and Suzhou.
---