Can One Businessman Decide the Future of Crypto in India?
Disclosure: Crypto is a high-risk asset class. This article is provided for informational purposes and does not constitute investment advice. By using this website, you agree to our terms and conditions. We may utilise affiliate links within our content, and receive commission.
Cryptocurrency seems to be on the 'to-do list' of India's richest person – Mukesh Ambani. He is the founder and chairman of Indian conglomerate Reliance Industries and is also considered a top influencer on the country's government.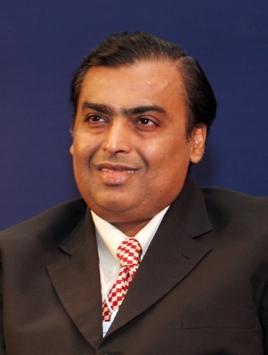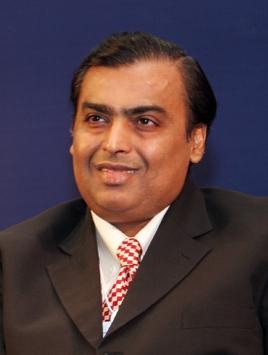 That is why 'JioCoin', the cryptocurrency reportedly in the making by telecom giant Reliance Jio Infocomm, is stirring hopes of a positive future for crypto in India. JioCoin may be used for supply-chain management and logistics or for employee rewards and customer loyalty systems. But the project is still at an early stage.
Reliance Jio is already a well-known disruptor in India's telecom industry. With super affordable plans and high-speed data, it has forced players like Vodafone and Airtel, etc. to bow in the competitive. Imagine the scale of economic disruption that could result if the company launches its own cryptocurrency.
Some say Ambani run the Reliance group, but the country as well. Some even claim that he controls the leaders of both of India's two major rival parties, the United Public Alliance and the National Democratic Alliance. This seems to be the prevailing view among the public and heads of the country's other political parties.
In fact, Mukesh Ambani is the only business magnate to feature prominently in India's parliamentary election. (Note that parliament elects the prime minister.) He is also the owner of the country's leading media houses – which could explain why they have never written a negative or critical editorial about him or the Reliance group. Thus the Ambani family, and Mukesh Ambani especially, have a major say in the policy and economic frameworks promoted by the Indian government.
What does this influence have to do with JioCoin?
Currently, neither India's central bank nor its government seem to be in favour of virtual currencies. Officially, at least. Regulations are still lacking, but guidelines warn that Bitcoin-like tokens are not legal for transactions or trade. So while not clearly illegal, neither are cryptocurrencies legal tender. And it is in this context that the report about JioCoin appeared – two weeks after the central bank and finance ministry declared they do not authorize production, trade or use of cryptocurrencies.
If JioCoin is launched, it is highly likely that the government will be persuaded to make policies that are cryptocurrency-friendly. The regulatory framework will likely be designed so as to give a boost to JioCoin and other burgeoning crypto-startups.
At the moment, the government is tight-lipped about coming regulations. Even the recommendations of its interdisciplinary committee on the matter have not been made public. Officials are probably busy considering blockchain scenarios… perhaps with the help of the Reliance group's insights and analysis. After all, a team of 50 blockchain experts has reportedly been put together to work on the JioCoin project under the leadership of Akash Ambani, Mukesh Ambani's elder son. It seems likely they will offer the government 'internal assistance' in developing opportune policies.
Ultimately, what matters is making the best of the opportunity currently presented by blockchain technology. In the past, Reliance group companies have exercised strong influence on bureaucrats and politicians to deliver value for India's people. There is a good chance that this may also be what happens with cryptocurrencies.
---