Brazilian, Mexican Regulators on the Warpath for Crypto Businesses
Cryptocurrency may be booming in Latin America, but exchanges and brokers run the risk of falling afoul of regulators – with government agencies in Brazil and Mexico looking to crack down on non-compliant platforms and brokerages.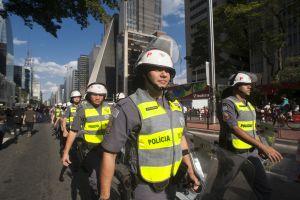 The Securities and Exchange Commission of Brazil, known locally as the CVM, says that it has launched investigations into "at least eight" cryptocurrency-related ventures in 2019 – a possible sign that it is growing increasingly wary of Brazilian exchanges. Last year, the CVM only investigated one cryptocurrency-related company.
The CVM is primarily a stock market regulator but has also been given the power to police crypto exchanges and brokers should they offer products that the agency considers to be securities.
Per a report from media outlet Criptonoticias, some of the CVM's investigations are still only "precautionary" at this stage, and the most recent investigation involves crypto exchange Atlas Quantum.
However, the CVM has the power to impose a range of sanctions on offenders. The agency has called for police involvement in three of its 2019 investigations, already resulting – in one case – in a police raid.
The CVM says that companies or individuals attempting to raise funds from third parties for investments related to cryptocurrencies need to obtain permission from the regulator – and warned that its rules apply both to Brazilian citizens and overseas nationals.
Meanwhile, the same media outlet also reports that in Mexico, the country's financial regulator, the National Banking and Securities Commission (CNBV) has issued another warning to exchanges in the country. Exchanges have been ordered to register with the CNBV by September 25 or shut down immediately.
The new registration system comes into effect later this month, and the CNBV says it has been receiving "2-3 applications a week." So long as the CNBV receives applications before the deadline, platforms may continue trading on a provisional basis – but it will take "3-9 months" before they are informed as to whether their applications have been accepted or not.
Compliant exchanges will be required to reveal details about client transactions to the CNBV, and meet complicated requirements about the way they process transactions. Offenders may be punished with hefty fines and up to 15 years in prison.
---