Braving the Cold November Rain With 20 Crypto Jokes
It's less than two months until the end of this year and around a month until the time we remember most all-time highs. While we remember the good times when "moon" was not just a faraway object in space and Lamborghinis seemed closer than they really are, at least we have jokes collections to take our minds off things. Who are we kidding - we'd all rather have the lambo.
This week started out with news of an exchange ditching their users and a suspected exit scam. Only a day later, it was revealed that Bitstamp was sold - but not to worry, they promised not to change their way of working. As for other exchanges, Coinbase got a whopping new USD 300 million from institutional investors, South Korean exchange Coinis won its battle against a banking ban, and Ripple ripped, excuse the pun, into traditional banking institutions and their remittance speed. An anonymous project founder disappeared after creating and immediately selling new tokens, and Tether now claims they do have enough money to back their stablecoin. The week has certainly been interesting, so now it's time to kick back and enjoy the weekend.
________________
We're just past Halloween, so we can start off with a spooky picture.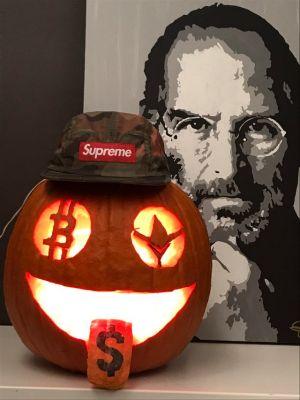 __
Someone said Lambo? This is what it looks like now.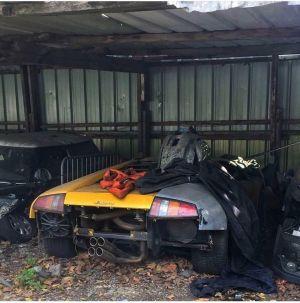 __
This man has got his priorities straight.
Now is a time for HODLing. #bitcoin #crypto #cryptocurrency pic.twitter.com/1o2VMMX0KR

— Ardon Lukasiewicz (@DisruptVegas) 18 October 2018
__
Have you ever heard the market cap as a sound? There are several variations, but we found this to be the most accurate one.
__
The brave and valiant efforts of Bitcoin to break into stablecoin ranks.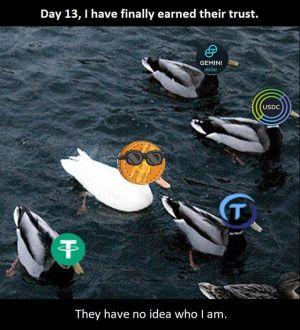 __
Crying about Bitcoin's stability? I thought you didn't want it to fall anymore.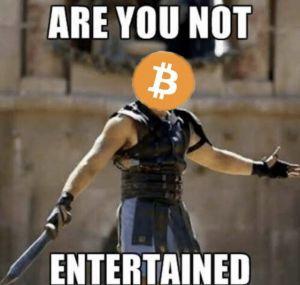 __
Have you wondered how blockchain works? Here's the simplest tutorial we could find.
__
All he needs is a "#1 Dad" mug to take to his office.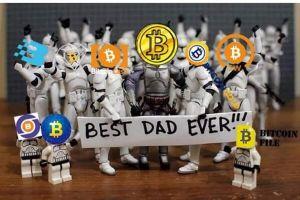 __
Houston, we have a problem…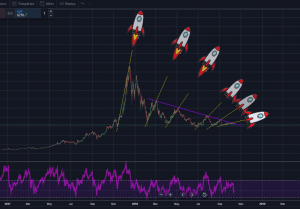 __
Are you sick and tired of all the stablecoin jokes yet? Yes? Well, they're more stable than the stablecoins themselves.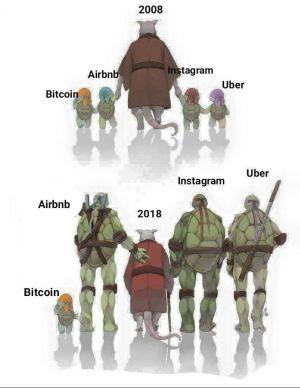 __
Good luck waiting, kiddo.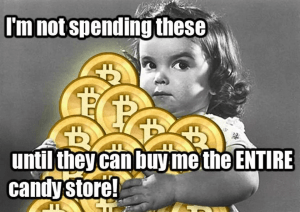 __
"HODL," I whispered to her, with tears in my eyes…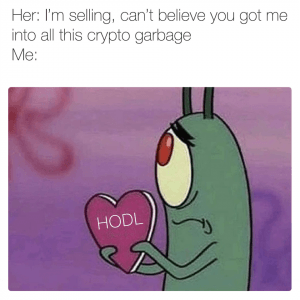 __
What's for dinner in cryptoland?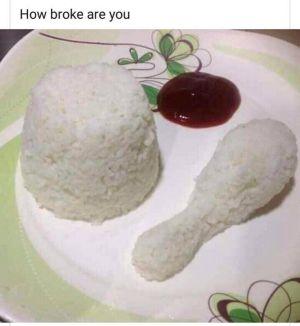 __
A very varied, ambitious roadmap.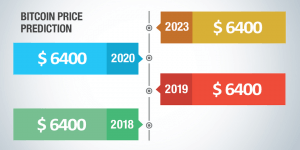 __
Making the world a better place, step by step.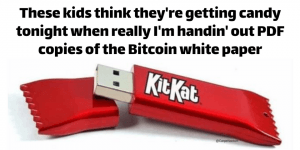 __
Someone went to all this trouble of creating a South Park parody about Nouriel Roubini, so you should definitely watch it.
Dedicated to Crypto's #1 Troll 😘 pic.twitter.com/Y64t5VRjr7

— Brekkie von Bitcoin [GIVING AWAY LÖLZ] (@CryptoBrekkie) 19 October 2018
__
Are we still in a Halloween mood? If not, let's go back to it.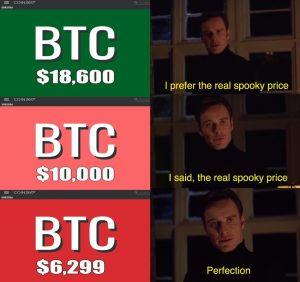 __
Sometimes blockchain really is an overengineered solution for your problem.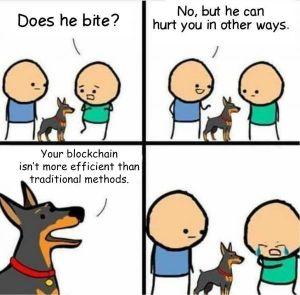 __
Although this is an edit of an xkcd comic, this is still very much how it works in reality.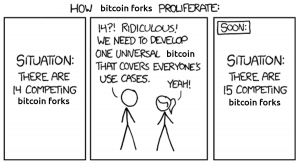 __
Explaining new technologies to people who are "not computer people and proud."

__