Bitfinex Makes Bold but 'Unaudited' USD 404 million Profit Claims
Disclosure: Crypto is a high-risk asset class. This article is provided for informational purposes and does not constitute investment advice. By using this website, you agree to our terms and conditions. We may utilise affiliate links within our content, and receive commission.
Bitfinex operator iFinex has made some new financial claims in the white paper for its forthcoming initial exchange offering (IEO) – stating that its platform made a whopping USD 404 million in net profits last year (24% more than in 2017) and paid dividends while they are still struggling to recover allegedly lost USD 851 million.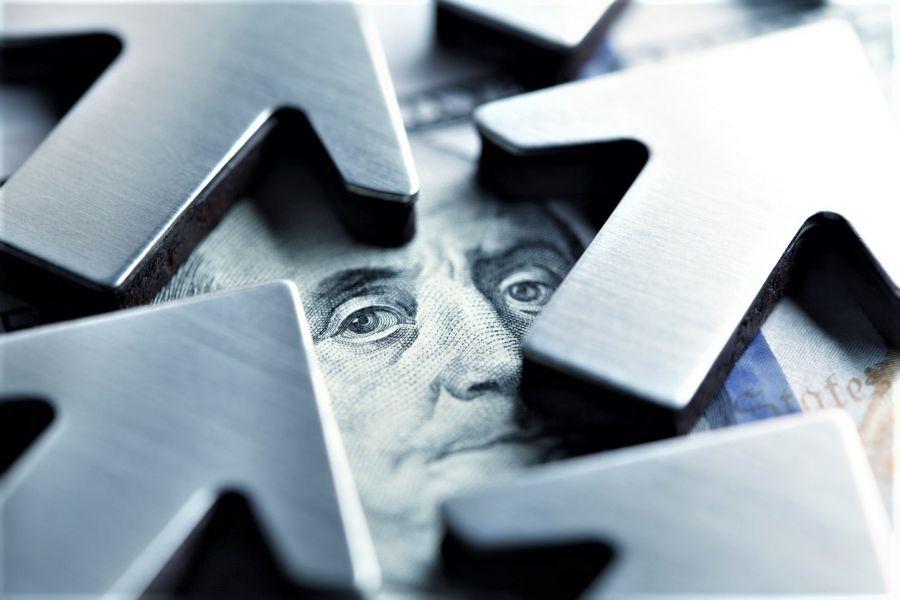 iFinex, Bitfinex and the company's stablecoin Tether are still embroiled in a complex legal battle with the Attorney General (AG) in New York. The AG has accused the operator of "covering up" loans and "misappropriating" some USD 851 million – in a case that involves a Panamanian company, Crypto Capital.
As reported earlier this week, Bitfinex has already stated that it wants to raise USD 1 billion through the forthcoming release of its LEO token.
And in the white paper, Bitfinex appears to flex its financial muscles, stating that its gross profits for 2018, including consolidated revenue, stood at over USD 418 million. The company also claimed that it paid shareholders dividends of USD 261.7 million last year, or 6% more than in 2017. In comparison, another major and recently hacked exchange, Binance, reportedly made USD 446 million in profits in 2018.
However, these startling claims by Bitfinex may possibly need to be taken with a pinch of salt. The company admits,
"Financial data [is] unaudited and has been derived from our accounting records, but have not been prepared in accordance with the generally accepted accounting principles of any jurisdiction."
Instead, the operator says, its financial information "is presented in accordance with principles, and reflects all adjustments necessary in the view of iFinex."
Some other financial claims made in the white paper include:
the company employs between 60 and 90 staff members (up from almost half that number in 2017)
its expenses for 2018 were USD 14 million
the company is planning to launch "the most user-friendly and legally compliant betting exchange in the world"
iFinex has also outlined its plans for the loan money that it says it will shortly recoup from Crypto Capital, stating,
"[iFinex] will use an amount equal to 95% of the recovered net funds from Crypto Capital to redeem and burn a corresponding amount of outstanding LEO tokens. Net recoveries will be calculated by iFinex in good faith and will be net of legal costs, operational and recovery costs, governmental charges and reserves for contingent costs."
The document also goes on to explain what iFinex says is the nature of its relationship with the Panamanian company, stating that it "strengthened its relationship with Crypto Capital in the immediate aftermath of a service disruption initiated by an American correspondent bank."
iFinex says that in late summer last year, the government "partially" seized Crypto Capital funds, after which the Bitfinex operator granted the Panamanian company a "secured, revolving line of credit on commercially reasonable terms."
The document adds,
"BitFinex is actively working in various jurisdictions around the world to expedite the return of these funds, and is confident in the future success of these efforts, although there is no certainty that BitFinex will be able to recover these funds."
iFinex executives are due to appear in court in New York later this month to face the AG's charges.
Meanwhile, Ethereum co-founder Joseph Lubin opined, per Bloomberg, that the Bitfinex/Tether situation "seems like a really big mess that probably won't get better."
However, Lubin also stated that he was hopeful of seeing a silver lining. He remarked, "There are other price-stable tokens out there – many others – and I think they're going to gain traction because of this. I think that will be a really good thing."
In either case, tether still trades above USD 1, while the risk premium on Bitfinex decreased: recently, bitcoin was trading at around USD 300 premium on the exchange and today it's around USD 70.
---