Bitcoin Cash To Hit USD 100K, Says Roger Ver (Bullish on Ethereum Too)
Disclosure: Crypto is a high-risk asset class. This article is provided for informational purposes and does not constitute investment advice. By using this website, you agree to our terms and conditions. We may utilise affiliate links within our content, and receive commission.
Now the third worst-performing major cryptoasset, bitcoin cash (BCH), in 2030, will be worth almost 229 times its current price, according to Roger Ver, tech entrepreneur and investor and Bitcoin Cash evangelist, who said is also bullish on ethereum (ETH).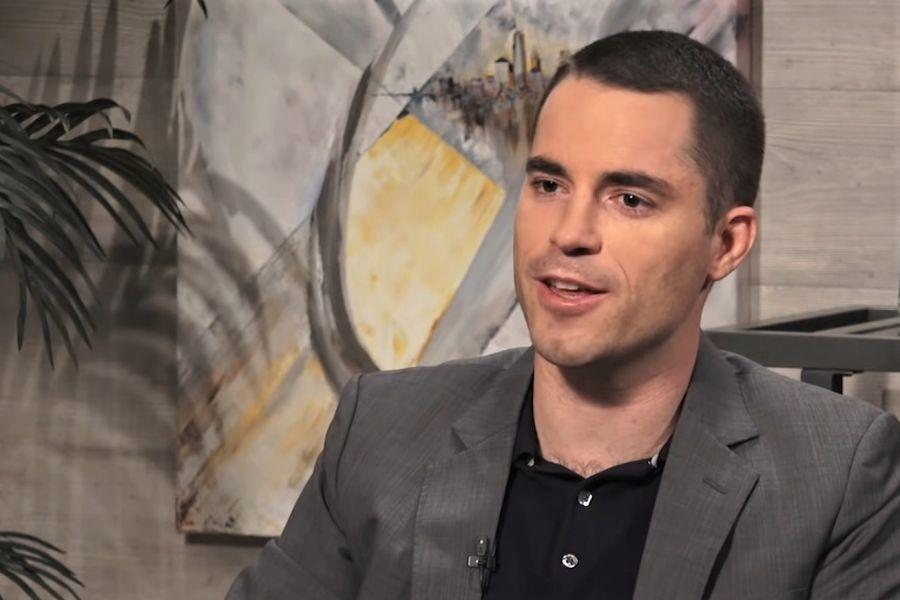 "The more useful something is, the more people will use it," Ver told Cryptonews.com, estimating a sharp increase in bitcoin cash holders and users in 2021. He also keeps claiming that "BCH is far more useful than BTC for everything except for speculation so far."
"It does have far more potential upside as well," continued Ver, estimating that BCH might reach USD 100,000 by the end of this decade. According to his estimations, the price might hit USD 800 next year and USD 10,000 in 2027.
In November 2019, when BCH was trading at around USD 290, Ver said that this cryptoasset, forked from BTC, could go up by 99,900% "some day."
Today, the 8th largest cryptoasset by market capitalization trades at USD 435 (14:38 UTC) and is up by 7% in a day and 24% in a week. The price rallied by almost 53% in a month and 83% in a year.
However, compared with other cryptoassets from the top 10 club, during the past 12 months, BCH is outperformed by six tokens (excluding stablecoin tether), which are up by 260%-756% in the same period of time.
Meanwhile, Nexo Co-founder and Managing Partner Antoni Trenchev previously told Cryptonews.com that BCH's fundamentals will support its price into 2021, despite recent controversies surrounding its November hard fork.
"BCH has a string of aces up its sleeve: a well-educated community, loyal investors, retail distribution, and actual real-life use cases. We believe that these benefits could change BCH from an underdog to a medal-winner in 2021 if only Bitcoin Cash gets its act together," said Trenchev.
In either case, as for the near-term plans, specifically for 2021, Ver said that the Tor-integrated, decentralized privacy protocol that obscures real spending Cash Fusion "enables super strong privacy for Bitcoin Cash," and that "integrating it into the Bitcoin.com wallet will be a big deal for BCH."
He claimed that "2021 will be the best year for BCH yet," adding that it now has fully functioning crowdfunding thanks to Flipstarter which is built on Bitcoin Cash, the public DeFi product also built on this network called AnyHedge, tokens thanks to Simple Ledger Protocol (SLP) for issuing tokens on this blockchain, instant tipping on every platform via Bitcoin.com wallet, as well as acceptance at more than 100,000 websites via crypto payments provider Bitpay and at "soon to be over" 100,000 physical merchants via crypto payments network GoCrypto, said Ver.
As for other projects, inside the top 10 coins by market capitalization, "Ethereum has an amazing community and development team, so I'm very bullish on them for the future," said Ver.
Outside the top 10, the Avalanche (AVAX) developer AVA Labs team "has attracted amazing talent," he added, while ZANO is "also building an interesting platform for a privacy coin focused on commerce."
Meanwhile, Ver finds interest-bearing stablecoins "are a big deal." Cryptocurrency exchange CoinFlex was first with their FlexUSD, he said, commenting that "we will see this model copied more in 2021." Coinflex announced the launch of this interest-bearing stablecoin on the Bitcoin Cash and the Ethereum networks last November.
Meanwhile, the new year will bring further effort at regulating the space, finds the entrepreneur.
"Unfortunately we are going to see more attempts at regulation and taxes," said Ver, stating that "it is up to us to build the tools to make them voluntary."
____
Find more insights about the crypto trends in our special series Crypto 2021.
---