Binance's First Strategic Investment in China + 11 More Crypto Briefs
Crypto Briefs is your daily, bite-sized digest of cryptocurrency and blockchain-related news – investigating the stories flying under the radar of today's crypto news.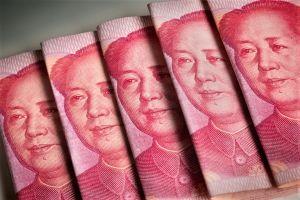 Investment news
Blockchain News
Hedera Hashgraph, an enterprise-grade public distributed ledger platform, touted as a blockchain alternative, yesterday announced Open Access (OA) to its mainnet beta. OA allows anyone from the general public to create an account and any developer to build decentralized applications (dapps) on the Hedera Hashgraph platform, the company said. It claims that "hundreds of developers" were building on the network over the last few months during its closed beta, while the mainnet launches with 26 live dapps and solutions.
South Korean gaming company Netmarble intends to relaunch hit 1980s property trading-themed board game Blue Marble as an online blockchain game, according to news outlet MTN. The game is known as the country's answer to Monopoly.
The Korea Blockchain Business Promotion Association has celebrated its first anniversary, claiming that blockchain technology could help South Korea to become one of the two biggest economies in the world by 2050 – providing the government relaxes its hardline regulatory stance, per a report from The Gear.
Adoption news
HTC's blockchain phone, the Exodus 1, is to receive a Bitcoin Cash wallet after the smartphone maker struck a deal with Bitcoin.com. A forthcoming update will automatically install the BCH wallet on users' handsets, says Bitcoin.com.
Regulation/crypto tax news
Stablecoins "give rise to a number of serious risks related to public policy priorities. The bar for regulatory approval will be high," said Benoit Coeure, board member of the European Central Bank, Reuters reported. He was speaking at an event at the Bank of International Settlements (BIS) in Basel, where the G7 working group on stablecoins met to discuss regulatory issues posed by the new digital currencies. The group aims to produce a final report on its work by mid-October.
Spain reports a year-on-year rise of 15.6% in tax payments after a government campaign that involved sending tax declaration warnings to almost 2.5 million citizens, reports Murcia Economia. At least 14,700 of the warnings were sent to cryptocurrency traders.
Canadian tax authorities are set to audit cryptocurrency exchange QuadrigaCX's tax returns. The exchange is in receivership and is no longer functioning. Per a report from The Globe and Mail, the Canada Revenue Agency wants to see tax records dating back to 2015.
Mining News
The president of the BlockchainKZ association of blockchain developers and experts has explained why he believes cryptocurrency mining is such a hit in Kazakhstan. Speaking to Let Know News, the president cited reasons including: low electricity costs, cool weather in key mining areas (central, northern and western parts of the country), the presence of a number of large international companies, the government's regulation-free blockchain center and the fact that the country has over 2 GW of surplus electricity at its disposal.
---