Binance CEO Recommends 'No More News' About This Chinese Crypto Secret
Disclosure: Crypto is a high-risk asset class. This article is provided for informational purposes and does not constitute investment advice. By using this website, you agree to our terms and conditions. We may utilise affiliate links within our content, and receive commission.
Peculiar discussions have started in the Cryptosphere this week, as Changpeng Zhao (CZ), CEO of major cryptocurrency exchange Binance, seems to have confirmed that users can buy crypto through WeChat and AliPay with cash in China. And while both companies firmly deny this, other reports suggest that it's not entirely true. (Updated on October 15: updates in bold).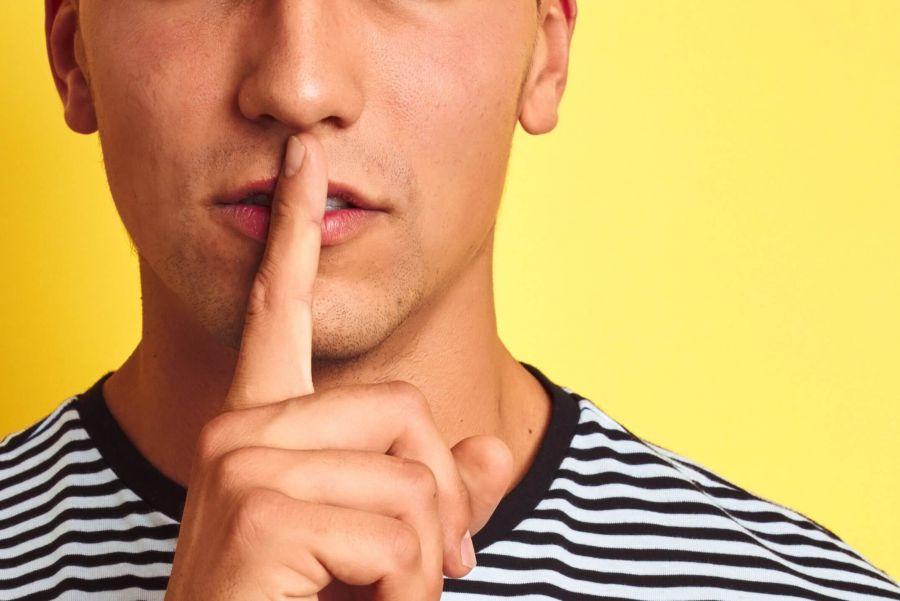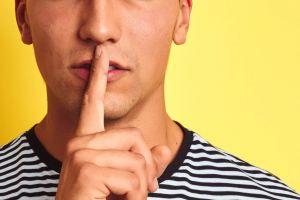 WeChat is a messaging platform created by Chinese giant Tencent, while Alipay is a mobile payment app, owned by another Chinese giant Alibaba. Both of these are based in China and abide by Chinese laws on cryptocurrency. In short, the country has banned cryptocurrency exchanges and initial coin offerings (ICOs) in September 2017, in addition to having regular discussions on banning Bitcoin mining. Despite that, there seems a secret kept by the public that, allegedly, trading can still happen – and regularly does – via the two mentioned multimillion-user platforms.
The secret was revealed, however, when on October 9th, Changpeng Zhao responded to a question "Is Binance now accepting fiat on-ramp with Alipay and Wechat pay?" with a simple "YES," which would imply that Binance is accepting fiat through the two platforms, with the exchange now being opened to P2P (peer-to-peer) transactions from China. All this comes as Binance launched P2P trading functionality with BTC, ETH and USDT available for trading against Chinese yuan.
This proved to be far from simple as the connotations behind that syllable are large and many. On the one hand, it confirmed that Chinese people, who wish to do so, can trade crypto – they can buy BTC with cash via these two apps. This was welcomed in the Cryptoverse, but the celebration was short-lasting as soon the "on the other hand" arrived: it seems that the companies are not happy with CZ's tweet, with AliPay replying "NO, you cannot", in addition to the rebuttal posted on their own account, which said that the company is closely monitoring over-the-counter transactions, but also that it stops any transactions related to crypto.
This was followed by WeChat denial as well, saying that "Wechat will never support cryptocurrencies trading, and has never integrated with any crypto merchant. […] And it says "we welcome any whistle blower to report such behavior," according to a post by Dovey Wan, a founding partner of California-based investment company Primitive Ventures, who also claims that all this is "a very common compliant PR work in China."
On his side, CZ posted another tweet soon after his first in an attempt to clarify the confusion, saying that: "Binance is not working directly with WeChat or Alipay. However, users are able to use them in P2P transactions for payment. Still not a small feat. But words/meaning get twisted as they are passed around."
Add fuel to the fire
However, this episode was far from being over with just a statement and a rebuttal. Larry Cermak, head analyst for news site The Block, tweeted that all this is nothing new as "Chinese exchanges like Huobi and OKEx used a loophole by facilitating CNY to BTC/USDT conversions disguised behind a P2P OTC front. Binance joined the race today and will support WeChat and Alipay." Additionally, in a captured twitter thread (now deleted), Cermak argued that AliPay and WeChat were aware of P2P OTC (over-the-counter) trading in China, and that they allowed it to happen because the government directed them to.
To this, CZ replied with: "some things are better left unsaid. Recommend no more news like these, for the sake of the people, our industry (and your business)," which some people found strange, even threatening, though most haven't seen it that way, it seems. As a reminder, Binance has recently made its first strategic investment in China.
Thus, particular exchanges – Huobi, OKEx, and Gate.io – have been named online in relation to this story, with people claiming that these exchanges have been offering this type of trading long before Binance. A Twitter user going by the name "truthseeker," for example, claims that Chinese government wants to issue its own coin to compete with Bitcoin and Facebook's Libra, that is allows people to own and hold BTC, and that "there have already been many other smaller exchanges in China doing peer-to-peer bitcoin trading, using AliPay and WeChat. No one really cared." The difference now is that Binance is too big of a company to ignore its claims, hence the platforms had to deny everything. This explanation was retweeted by the CEO of Binance.
"OKEx offers C2C trading for customers to get their crypto journey started, where OKEx is only served as a platform to connect buyers and sellers, similar like localbitcoins, while users can choose their preferable ways to process the transaction with other users, such as cash/online payments, but we do not get involved in handling the payment transaction. Besides, OKEx always respect every jurisdiction in each region, and we welcome to work with government officials in discussing about regulations. In such way we believe could uplift the industry standard," Andy Cheung, Head of Operations of OKEx, told Cryptonews.com.
Huobi and Gate.io did not reply to our requests for comment.
---