Binance CEO on Partnership with Ripple and Becoming a "Road Builder"
Disclosure: Crypto is a high-risk asset class. This article is provided for informational purposes and does not constitute investment advice. By using this website, you agree to our terms and conditions. We may utilise affiliate links within our content, and receive commission.
After major cryptocurrency exchange Binance reportedly made USD 446 million in net profit last year, the company is planning to launch a testnet of its decentralized exchange in a couple of weeks, is working on new features, and is considering partnering with Ripple, Binance CEO Changpeng Zhao (CZ) said during his first live video streaming session today, adding that the company aims to become an infrastructure builder.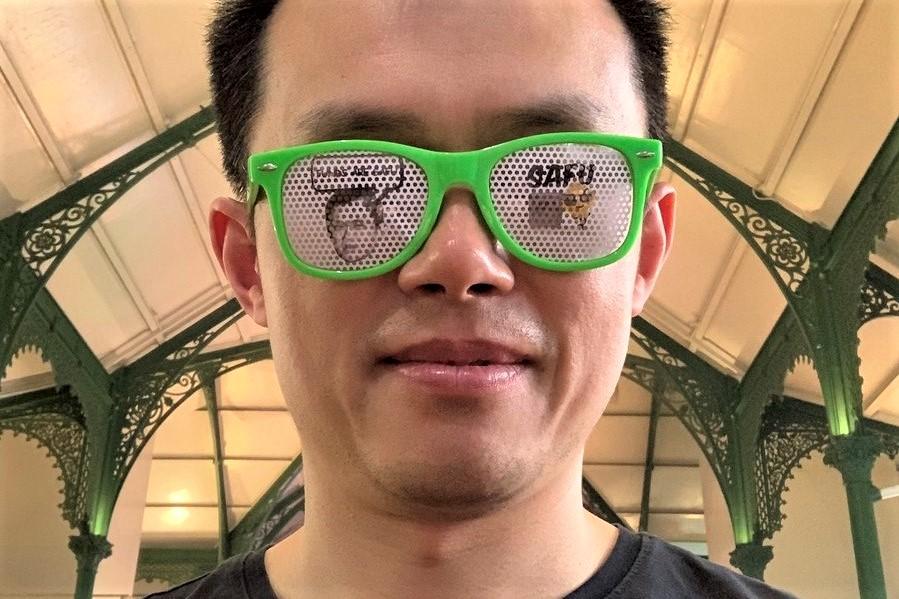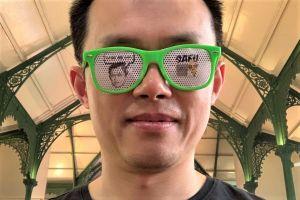 "We want Binance to be the infrastructure builders. We want Binance to either build the infrastructure ourselves, or invest in other projects that build infrastructure [such as exchanges, wallets, faster blockchains, more decentralized exchanges.] We want to be the guys building the roads, so that other people can build buildings in the city," CZ summed up the general strategy of the company, adding that it's very healthy financially.
"I think our aim is much longer than another year. Our aim is 10, 50, 100 years. So we'll be here for a while," he said.
Even in spite of the bearish market throughout 2018, Binance managed to make USD 446 million in net profit, an analysis by theblockcrypto.com, that was shared by CZ himself, showed. However, this falls just shy of CZ's initial prognosis of between USD 500 million and USD 1 billion, which he shared last July.
Trading volume on Binance (in USD):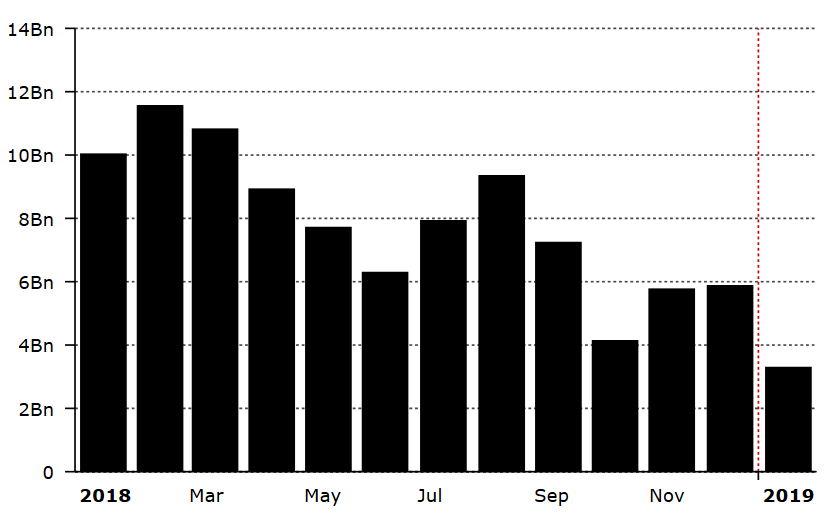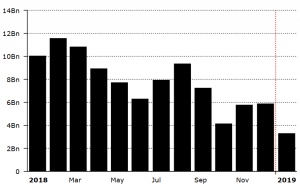 Also, the CEO showed his interest in using Ripple's xRapid, a product that uses a digital asset, XRP, to offer on-demand liquidity.
"We're focused on launching more features right now, so we are working with a number of other partners. With xRapid, there's nothing going on right now, but in the future we'll definitely want to add them as a partner," CZ clarified. One reason for this is that Binance is focusing on its DEX, which aims to launch its testnet in a couple of weeks.
As for the issue of decentralization, CZ explains, "If you use a hardware wallet and connect with the Binance Chain, you know that your private keys will never leave your device. We have multiple other ways to prove that even from other devices or from other clients, your private keys never leave your device. From that perspective, [Binance DEX] is decentralized […] Do we have a lot of influence over the network and the validators? Yes, we do. Initially, we want to try to be more centralized that way. Compared to other networks, we'll have a little more influence. I think it's important for us to maintain that influence in the early stages. As time goes on, more and more validators are going to join, and our influence will decrease."
Also, the CEO said that the listing fee on the DEX "will be probably close to USD 100,000." According to CZ, high fees would help to reduce the number of spam and scam projects.
Moreover, BNB, the native token of Binance that became the 10th largest cryptocurrency by market capitalization yesterday, is also going to be used on the DEX.
On the topic of new features, the CEO said that a feature often requested on the platform is OCO (One-Cancels-the-Other Order), which is a combination of a stop order with a limit order. It allows users to place both take profit and stop loss targets. For instance, if a cryptocurrency is trading between USD 200 and USD 220, a trader could place this type of order with a limit order above USD 220 and a stop order below USD 200 (a market order will be triggered). Once the price of a crypto breaks above resistance or below support, an appropriate order is executed and the other order is automatically canceled. "We are working on that […] It's going to take a little more time to implement, but our guys are working on it," Zhao added.
Also, he mentioned that the exchange plans to allow margin trading in an unspecified future and is looking into margin trading that uses smart contracts.
Top markets on Binance: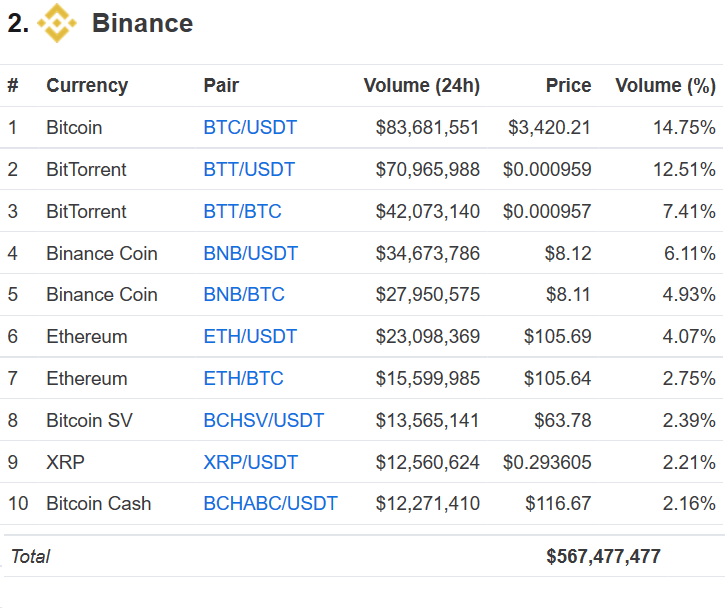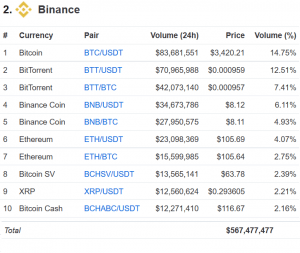 ---