Binance Aims to Support 180 Fiat Currencies in 2020
In an attempt to "bring crypto to the masses," major cryptocurrency exchange Binance aims to enable fiat-to-crypto trading for "180+ fiat currencies," Changpeng Zhao, CEO of the company, said speaking of their goals for 2020.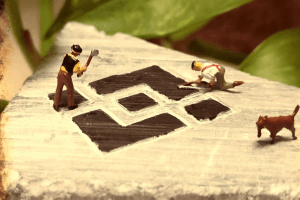 Binance.com has added support for 19 fiat currencies over the last couple of months, while three more to be added next week, according to the CEO.
"We believe fiat will co-exist with crypto for a long time to come," Zhao said, adding that banks and payment services providers that were once cold are beginning to provide services to crypto businesses.
"Again, as much as some of the hardcore crypto guys don't like banks, we believe working with banks and traditional financial institutions is essential to bringing more people into crypto," the CEO added.
He also revealed that the company is in talks over two "major" acquisitions which "will have a significant impact." The CEO did not specify any further.
Additionally, the company plans to further decentralize themselves "in every way": "from our team structure, work locations, operations, product, and services."
"We are even drafting a new incentive structure to replace traditional ESOPs [Employee stock ownership], as we resemble more of a community than a company. We call this the ETOP (T for token). We will share this new idea with the world once we work out all the details," Zhao said, adding that they hope to fully open-source Binance Chain, their native blockchain, and Binance DEX, their non-custodial exchange, in 2020.
According to the CEO, the Binance DEX code is not open-source as they're waiting for other centralized exchanges to release their decentralized exchanges first: "Better for innovation this way."
___
Learn more: Crypto-Exchange Trends for 2020 and the Next Decade
---