Bakkt Loses its CEO, Kelly Loeffler + More News
Disclosure: Crypto is a high-risk asset class. This article is provided for informational purposes and does not constitute investment advice. By using this website, you agree to our terms and conditions. We may utilise affiliate links within our content, and receive commission.
Crypto Briefs is your daily, bite-sized digest of cryptocurrency and blockchain-related news – investigating the stories flying under the radar of today's crypto news.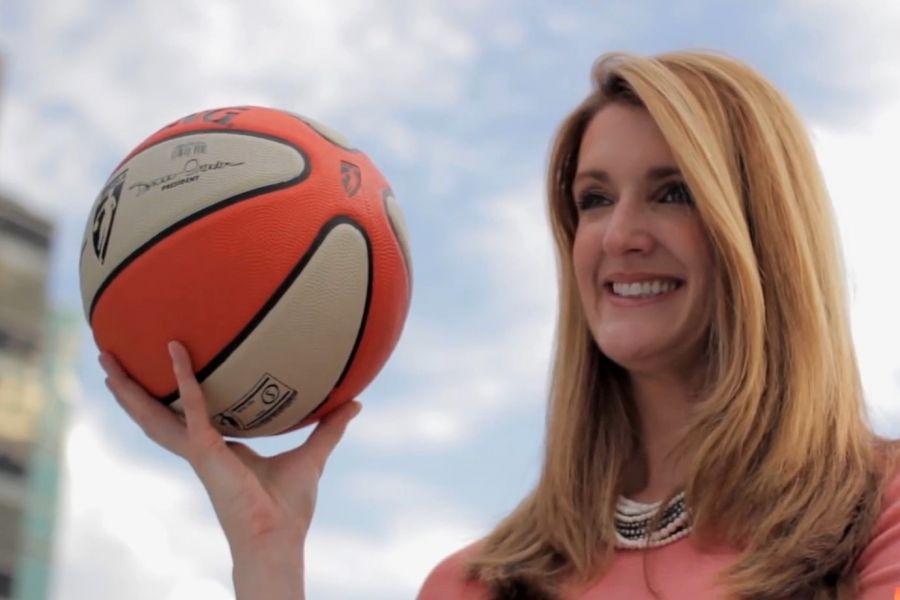 Career news
Georgia Governor Brian Kemp on Wednesday appointed Kelly Loeffler, CEO of Bakkt, the much-anticipated digital asset trading platform, to take over the seat of retiring Senator Johnny Isakson. During Wednesday's announcement, Loeffler, a prominent Republican donor, introduced herself as "a lifelong conservative. Pro-Second Amendment. Pro-military. Pro-wall. And pro-Trump," CNN reported. Loeffler, 49, who's also the co-owner of the WNBA's Atlanta Dream, joined Bakkt more than a year ago, when the Bakkt was announced. "Loeffler will relinquish this post before being sworn in as the next United States Senator from Georgia, with Bakkt's senior management team continuing to work closely with the ICE senior management team, building on the innovations and progress achieved in the past year," Intercontinental Exchange (ICE), the majority shareholder of Bakkt, said, without elaborating on their plans regarding the next CEO.
Gemini Europe, the European affiliate of the U.S.-based cryptocurrency exchange Gemini, announced the appointment of Julian Sawyer as the Managing Director for the United Kingdom and Europe. Sawyer will be responsible for shaping Gemini's overall strategy in the region, developing market-leading products, charting the course for operations, and will manage hiring as his team builds out its physical presence in the United Kingdom and Europe.
Adoption news
As institutional investors hesitate to join crypto space, nearly 70 crypto-focused hedge funds that mostly cater to pensions, family offices and wealthy individuals are closing this year, while the number of new fund launched is less than half the amount started in 2018, reports Bloomberg, citing San Francisco-based Crypto Fund Research. Mostly to blame for the institutional hesitance is regulatory scrutiny, as governments try to stop rampant scams and companies like Facebook from usurping too much power, the article says, adding that the resulting uncertainty, as well as cryptocurrencies' inherent volatility are likely to continue to give many investors pause.
A survey has found that less than one-third of the surveyed Japanese citizens are in favor of mainstream cryptocurrency adoption. Per App Times, the Japanese Ministry of Education surveyed some 3,000 citizens, 82% of whom said they wanted to see more advances in robotics. 80% of respondents said they wanted a future where 5G telecoms networks played a key role. But only 30% of the respondents, all aged between 15 and 69, said they saw a key role for cryptocurrencies in the future.
The world's first Fan Token Offering (FTO) for major football club Juventus is live, the entertainment and sports platform Chiliz said, adding that the supply of Juventus Fan Tokens is limited to 20,000,000 and no more will be produced. Fans can also use the tokens to vote on a club decision using blockchain technology – now they can vote for a new goal celebration song.
Regulation news
The Ukrainian Ministry of Digital Transformation has signed an MOU deal with Currency.com, a Belarusian crypto exchange. Per an official ministry announcement, the government is keen to learn from Belarus, which has developed a range of pro-blockchain and cryptocurrency legislation. The ministry says Currency.com will help draft bills "using Belarusian experience in drafting successfully IT-related legislation from scratch."
According to Fn News, South Korea's regulatory Financial Services Commission says it will seek to change existing laws, making amendments to IT and privacy bills to pave the way for a range of blockchain-powered decentralized ID platforms that will roll out in the coming months. A government-backed platform that will allow banks and telecoms providers to accept blockchain-powered ID in mobile transactions is expected to debut in the weeks ahead. The project's partners include smartphone and electronics giants such as Samsung and LG.
Stablecoins news
Authorities in the South Korean city of Jaecheon have admitted that it suspects some citizens have been misusing a local authority-issued stablecoin. According to Newsis, Jaecheon's mayor's office says it is looking into two cases whereby individuals have been amassing suspiciously large quantities of the authority's Moa stablecoin – which they have reportedly used to buy raw materials such as metals. The mayor's office believes the individuals may have been using the tokens rather than cash or bank transfers in an attempt to evade taxes.
Digital fiat news
The British Virgin Islands announced BVI~LIFE digital currency, the details of which have been presented by BVI partner LIFELabs.io at BVI Digital Economy symposium on December 3. The press release highlights key details:
– National Currency: Having relied on USD for business and consumption since 1959, BVI in partnership with LIFELabs.io, wants implement a central digital currency powered by LIFEtoken pegged 1:1 against USD for use within the territory, which should reduce transactional fees, increase transaction speed, and be accessible to BVIslanders and tourists alike.
– Rapid Cash Response: LIFELabs is also developing a Rapid Cash Response (RCR) fund to offer swift response and aid in the event of a national emergency.
– LIFElabs Platform-as-a-Service (PaaS) model, which connects blockchain solutions, such as merchant services, peer to peer transactions, and cross-border payments, is available to all businesses in all sectors as a turn-key solution.
Investment news
South Korean robotics investor iRobo has bought up-and-coming domestic cryptocurrency exchange Uprise, reports Aju News. Uprise's developing team comprises engineers who graduated from some of South Korea's top universities, including Seoul National University and the nation's answer to MIT, KAIST. The exchange was founded in January 2018, and has previously been heavily backed in two rounds of investment.
Zerion, the interface to the open protocols of decentralized finance, has raised USD 2 million in Seed funding to build the interface to decentralized finance, they said. The investment was led by Placeholder, with participation from Blockchain Ventures and Gnosis.
---