Average OTC Trade on Circle Was Around USD 2m in 2018
In spite of the difficult market in 2018, cryptocurrency finance company Circle reports that their over the counter (OTC) trading business has expanded, as they onboarded new clients, as well as growing their trading operations geographical coverage. The parent company of cryptocurrency exchange Poloniex also states that they have grown their institutional sales team three-fold.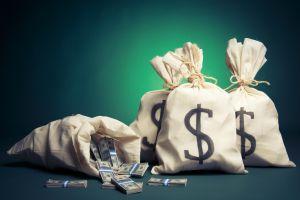 Circle's OTC trades are tailored both for institutions and individual investors, but they start at a whopping USD 250,000, making them unsuited for day trading. The increase in interest for their OTC business means that serious money has trickled into crypto. Data provided by the company shows that the average OTC trade stood at around USD 2 million. As of the end of 2018, the company reports that they now have more than 10,000 OTC trades, with nearly 600 distinct counterparties, across 36 different crypto assets, that generated nearly USD 24 billion in notional volume. In comparison, trading volume on the biggest exchange with fees Binance was almost USD 21 billion in the past 30 days, according to coinmarketcap.com data.
As reported in April 2018, some OTC dealers claimed that their desks often handle more than USD 100 million of cryptocurrency trades daily with minimum ticket sizes between USD 75,000 and USD 250,000.
"Circle Trade has become a core liquidity provider to the entire crypto ecosystem - including miners, exchanges, project developers, and founders -  and to the new crypto asset investor base of venture capitalists, crypto funds, hedge funds, and family offices all around the world," an official blog post explains.
The company has also launched the so-called Circle Invest in spring 2018, as a means of bringing investing in cryptocurrencies closer to any interested parties. The company claims that this service is simple and familiar, under the motto "crypto without the cryptic." Its crypto baskets are called Collections and offer various bundles of cryptocurrencies, weighted depending on their respective market capitalization.
Invest has also seen big interest from investors, according to the company, which claims that, "More than 30% of customers buy unique collections, often on an ongoing basis; more than 30% of all purchases on Circle Invest are recurring, and recurring trade volume has steadily doubled since September."
"Circle now proudly partners with over 1000 institutional clients including asset managers, OTC desks, exchanges, token projects, family offices, high net worth individuals, and endowments in the Americas, Asia, the Middle East and Europe," the blog post goes on to say, adding, "We grew our institutional sales team 3x, bolstered our client services team with dedicated account managers for each institutional product, and created a dedicated marketing team for our institutional product suite."
---