Australian Blockchain Community Teams up With Foreign Players
Blockchain Centre brands itself as a knowledge hub that has served Melbourne's blockchain community since 2014. Today, the outlet is part of a global network that spans from Australia to Asia and Europe, with new centers expected to be opened in the coming months.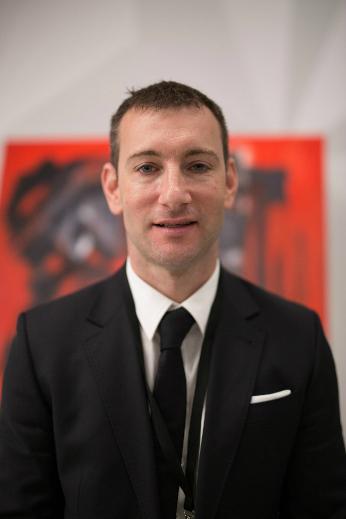 Martin Davidson, the global director and CEO of Blockchain Centre, told Cryptonews.com that the company cooperates with foreign partners under a licensing model that provides local blockchain communities with a secure and knowledge-based environment in which start-ups can network and grow.
The first Blockchain Centre in Europe began its operations in Lithuania's capital Vilnius on 27 January. The official launch attracted entrepreneurs, investors, decision-makers and experts from around the world. Cryptonews.com is among the residents of the center.
"In addition to the center in Melbourne, we also operate a Blockchain Centre in Shanghai which has a 300-seat capacity. In addition to co-working space, it offers a cafe, and a yoga center. It was launched in October 2017. We also run a second Chinese center in Suzhou, about 30 minutes on a high-speed train from Shanghai," Davidson says. "We also have a strategic cooperation with the NEM Foundation [a non-profit supporting the NEM blockchain] regarding the new center in Kuala Lumpur, in Malaysia."
The outlet in Kuala Lumpur was officially launched this year. Fitted with a surface of almost a 1,000 square meters, the center will host NEM research and development facilities. In addition, it will serve as a co-working space, but also an incubator and accelerator for local start-ups.
The Asian projects come in addition to Blockchain Centre's domestic expansion, with new outlets expected to be launched in Sydney, Adelaide and Perth. In the Middle East, the company is also working on a project to launch a new center in Dubai, in the United Arab Emirates, according to its CEO.
"We've been in contact with interested parties from other countries too, such as Colombia," Davidson says. "There are many foreign entities who are interested in our business model and would like to bring it to their countries to stimulate their local communities. We provide the licensees with full-mode assistance. This means establishing a brand and training for their staff, but also hardware and various other services."
Meanwhile, this February, Blockchain Centre launched its own incubator program in Melbourne, with 50 mentors offering advice on various business and technology issues to the initiative's participants. To date, the center has operated a non-structured incubator with Blockchain Global acting as the main investor and supporter. Some of the featured companies include ACX, Coinstop, Daexs, Cloudbreak Asset Management, and Global BTC.
***
About Blockchain Centre and its CEO
Blockchain Centre offers co-working and shared office space to start-ups, and hosts weekly meetups for their respective communities. For those who want to develop their knowledge, the centers organize various training activities, master classes and courses. The facility in Melbourne is a community of more than 2,000 blockchain technology entrepreneurs, experts, mentors and investors, according to the company.
"In the last two years, we have accommodated a number of start-ups at Blockchain Centre Melbourne. They raised a total of AUD 4.6 million (USD 3.6 million) in funding rounds, and have a combined annual revenue of AUD 43.5 million (USD 34 million). Some of the examples of such success stories include Brave New Coin, a blockchain and digital currency market data company, and Blockgrain, a grain supply chain software solution," Martin Davidson said.
We also asked Martin, how he first became interested in blockchain and cryptocurrencies?
"When I first found out about cryptocurrencies, it was from an investing perspective. I was always curious to learn about how trading worked, and I was told about litecoin by a friend. I decided this was something I wanted to find out more about, so I enrolled in a free online course. After taking the course, I wanted to start my own cryptocurrency business, so I purchased a bitcoin ATM manufactured by a Portland-based company for USD 299. This was my start in the industry. Just before going live with the ATM, I read an article on a bitcoin center launching in Melbourne. Given my prior professional background in management and education, I soon realized that more educative initiatives for the blockchain industry were needed. So I focused on building a community that could share ideas and turn into a knowledge hub for people like me."
---