An Interview With the Founder of India's First Cryptocurrency
Disclosure: Crypto is a high-risk asset class. This article is provided for informational purposes and does not constitute investment advice. By using this website, you agree to our terms and conditions. We may utilise affiliate links within our content, and receive commission.
Speculation is rife about India's first-ever homegrown cryptocurrency – Laxmicoin. It has not been launched yet, but a number of fraudulent websites are already ripping off unsuspecting investors by offering Laxmicoin for sale. Meanwhile, the crypto market is abuzz with rumors that Laxmicoin is in some way associated with the Indian government and the Reserve Bank of India (RBI) – which it's not! At the same time, unconfirmed reports have appeared that Reliance Jio Infocomm Limited, an Indian telecommunication giant, is developing its own cryptocurrency JioCoin.
I approached Mitthan Meena, co-founder of Laxmicoin, to try to clarify the myths and confusion surrounding the forthcoming crypto asset.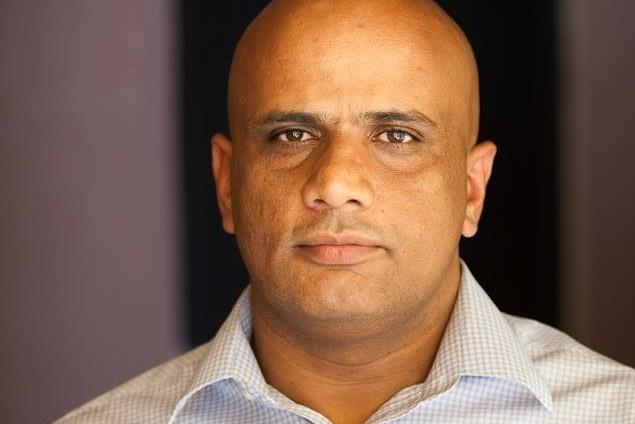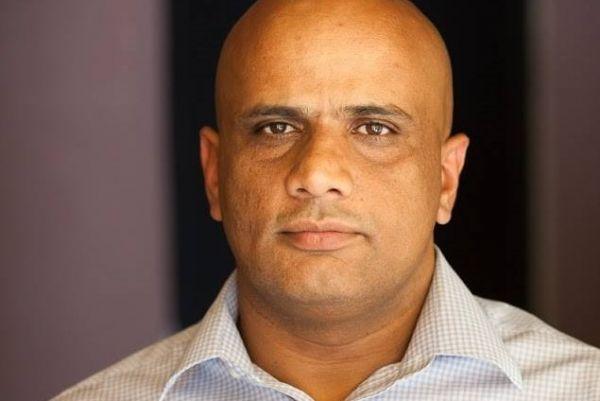 Mitthan, could you briefly introduce yourself and the team behind the development of Laxmicoin?
I have a Bachelor of Technology from Indian Institute of Technology (ITT), Delhi and a qualification in advanced project management from Stanford. I have worked in India, Ireland, and the USA – which included holding key positions in many start-ups. I have also contributed to the growth of a couple of start-ups as an angel investor.
I used to run a website called www.opencoin.in in 2013 and was very much involved in the cryptocurrency/blockchain circuit. That's when I came up with the idea of Laxmicoin and started developing India's first crypto coin with a friend who was working in the USA at the time but had agreed to move back to India.
Back then, we had a team of 10 engineers in Jaipur and everything was sailing smoothly. We were very close to funding the project. But then the RBI raids happened and India's regulatory environment became increasingly hostile to the crypto economy. We had to stop. At that time, we also started communicating directly with RBI and were waiting for their permission to proceed. We eventually received a reply in 2014. They gave us standard guidelines.
Right now, we have an excellent team of five full-time employees based in our Jaipur office. We also have around eight more people working part-time for Laxmicoin. Some of these guys are IITians who have previously worked at Apple, Google, and other Fortune-10 companies. However, due to the lack of funds at our disposal, they are only able to contribute part-time right now. As we continue raising funds, we intend to hire some of them full-time.
What was the RBI's response and what is the current status in terms of negotiations/agreements with them?
The RBI gave us the same guidelines as they issue when dealing with cryptocurrency exchanges and ICOs. There are some finer details, which can't be disclosed at this juncture, but overall it was pretty much the same as their standard warning/guidelines.
Okay, so will the Laxmicoin ICO receive the RBI nod?
Well, we didn't talk to the RBI regarding the ICO, but I don't think the RBI will give us a positive response anytime soon on that. My assumption is that they will come with guidelines sometime soon, but that's just my opinion. Just to clarify, the RBI has no relation nor association with the development of Laxmicoin.
I understand the tough nature of the RBI. However, what was different in 2013, compared to now in terms of the government role? They still don't seem fond of crypto.
Well, in 2013 they closed buysellbitco.in and Unocoin was raided. Laxmicoin suffered too. But now you can see all of them back in operation and doing good business. The RBI did not close any of the exchanges.
These exchanges convert crypto to Indian Ruppes (INR). As for Laxmicoin, we will be a cryptocurrency like any other cryptocurrency, for example Bitcoin, Ripple, Ethereum or IOTA. We will not change or convert to INR.
Can you explain the technicals of Laxmicoin? How is it different from Bitcoin, Ripple, Litecoin etc., apart from the fact that it is an Indian coin? What value does it add in terms of technology?
We have our own unique blockchain tech approach. We can't disclose it yet, but it's definitely unique. You could say we take a more 'mobile-friendly approach'. We will disclose some of the details in our white paper soon, it's due to be released in February. We're spending most of our tech team time in testing and improving our tech.
The project has stalled over the past five years, the cryptosphere has largely changed since then. How well has the development of Laxmicoin been paced, relative to the cryptosphere?
We did a lot of hard work in 2013, but much of it is outdated today, given that blockchain technology has come a long way in a short space of time. Now there are different and better blockchain approaches.
If you look at Bitcoin, Litecoin and Ethereum, they have scalability issues. Some of them are trying to solve this. As for us, we are also trying to come up with a more scalable and mobile friendly approach. The end result should be secure, scalable and mobile friendly. And that's exactly what we are working on.
What are the limitations of existing cryptocurrencies? Will they exist during Laxmicoin's ICO?
As I've mentioned, Bitcoin, Ethereum and the likes offer slow transaction speeds, in addition to charging large fees. That isn't the true intent that Bitcoin and other crypto coins were created with. Bitcoin is not suitable for micro transactions, either.
Coming to the Indian context, what makes it better than using India's favorite mobile wallet PayTM? (PayTM charges no fees to the sender, whereas business receivers are charged just around 1%)
We are not a competitor to PayT, nor do we compare ourselves with it. We are in the crypto-space and Laxmicoin is a P2P or micro-transaction platform. In the long run, anyone can make their own payment gateway or payment solution atop the Laxmicoin blockchain.
We will have our P2P/micro-transaction solutions. Once we have opened our APIs, if someone wants to build a payment solution for one specific use-case, they will be able to do so on our platform very quickly and securely. Moreover, our transaction fee will be super super small, or even zero.
Do you have any solutions in mind which would keep fees minimal (or even free) when Laxmicoin scales to one million transactions per day? Usually cryptos start with the concept of free to small, and then fees go up with usage.
Yes, we are trying to work around that problem. We already have a prototype undergoing testing. As things stand today, a million transactions per day is possible, but not a million transactions per second or minute. Let me clarify that it's still in the beta phase, and needs some time before we can open it up.
So, do you have preliminary agreements with exchanges?
A few exchanges have reached out to us via email. We also had phone discussions with a few, but right now our focus is mostly on the technological aspects of Laxmicoin. We are in the process of hiring a business developer to take care of the business side of things. But yes, as of today, we are in discussion with a couple of exchanges.
What's the growth strategy? Will you target Indian users only?
Initially, we are launching in India, but our focus in the long-run is global.
I saw a lot of scams using the name of Laxmicoin, including one fake announcement thread on bitcointalk where the poster was using your trademark document as a 'permission from the RBI'. How are you dealing with such scams? Could you also share some more interesting ways people are trying to scam?
Seriously, we're at the height of scamming! They put my trademark with my name on it. But thankfully some hosting providers are willing to help. If you provide them with relevant data, they will shut the fraudulent sites for you. But others are not nearly as cooperative. Some Indian domain name providers, like Bigrock, are irresponsible, but others are mostly cooperating.
These scammers show Laxmicoin prices going high in seconds and make people believe that they will be rich in hours. Some people are also running Multi Level Marketing (MLM), or pyramid selling schemes in India. I would request people to stay away from these MLM schemes. I get loads of emails from agents asking about our MLM plans. I clearly tell them that we are not offering any MLM schemes.
I feel for a coin to be truly decentralized, venture capitalists (VCs) should not be part of it. What is your opinion?
The coins will be decentralized only, but VCs help us by providing enough funds to build a great platform and great solutions. VCs don't stop you from being decentralized, they are only there to help you offer a better solution.
Can you give any information about token distribution?
The only thing I can tell you now is that we want more and more people to have Laxmicoin and want to distribute it to many people. Our first conference will take place in Jaipur on 7 February, at which we'll distribute some coins to people.
---