An Interview: Blockchain is About Challenging Authority
Disclosure: Crypto is a high-risk asset class. This article is provided for informational purposes and does not constitute investment advice. By using this website, you agree to our terms and conditions. We may utilise affiliate links within our content, and receive commission.
Toronto-based BlockGeeks brands itself as an online blockchain educational platform that aims to facilitate the transfer and growth of knowledge, and enable job seekers and employers from the blockchain and cryptocurrency industry to meet and work together online. With more than 250,000 members and in-house teachers who provide training to developers, the platform has the ambition of becoming a global educational hub.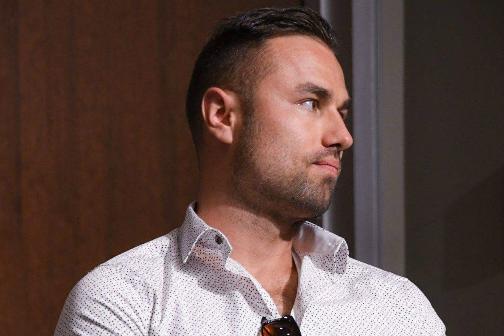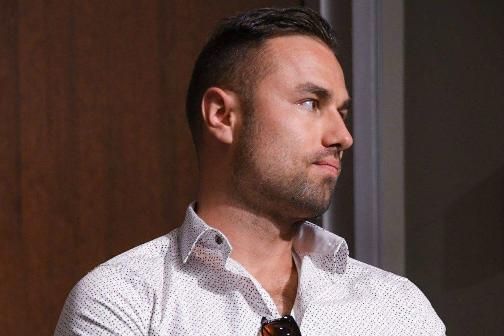 Ameer Rosic, an entrepreneur, investor and one of the co-founders of BlockGeeks, talks with Cryptonews.com about the platform's development plans for the year ahead. He also shares his views on where the cryptocurrency industry is heading, the importance of building sustainable businesses that solve real problems, and why the cryptocurrency market sometimes resembles a bunch of penny stock musical chairs.
In addition to his role with BlockGeeks, Ameer provides consulting services to a wide range of businesses and runs his own digital marketing company, Rosic Media. He has consulted on marketing strategies for various brands, such as 5 Minute Journal, Activation Products, Q-con and Social-Light conference, Luxy Hair, Decentral and Jaxx.io.
What is BlockGeeks, and how do you see your platform's role within the blockchain and cryptocurrency industry?
We are an educational platform focused on training developers online. But when we started, it wasn't about education for developers at first, BlockGeeks was designed to educate regular people who wanted to learn more about blockchain. For me, the starting point was seeing a need that should be addressed. As I was getting more interested in crypto, I noticed that there was a massive shortage of developers around the world. And there was also a shortage of places where developers could get the necessary knowledge and improve their skills. We decided we would create our own online courses, and we started to train our own developers in-house so that they could transfer their knowledge to others.
How did you personally become interested in cryptocurrencies? What is your background?
I like blockchain technology and culture, and hate labels. A lot of what makes this industry so interesting is closely related to the libertarian culture and challenging authority. There are many things I like in these ideas, and also some that I don't. Personally, I don't like authority and being told what I can and can't do. I guess that there are many interesting characters who are involved in this industry, and this was kind of a draw for me. It's very exciting to be part of something new, to test boundaries and see where this can take us.
I wanted to ask you to elaborate on one of your recent posts. You said: "The Crypto market to me looks like a bunch of penny stock musical chairs with no one really focusing on building REAL businesses that solve REAL problems. But oh well they say…. "we get rich". However, I remain positive, when the dust settles the real entrepreneurs who want to make a change for good, will be still standing." Do you think that what we're experiencing now could simply be another dot-com bubble?
Anytime there's money involved, there are different characters who show up with the objective of cashing in. The 2000s boom is one example. There is a massive crypto market correction right now, in the two-digit range, and this leaves space for many people out there who are trying to make arbitrage right now. There is a lot of hype surrounding crypto, and you hear stories of iced tea companies that decide to shut down their business and move to blockchain. Obviously, there are many investors who want to jump on the blockchain wagon, and everyone is talking about the next big thing to invest in.
With all this hype surrounding the blockchain industry, what would you tell entrepreneurs who want to focus on building sustainable businesses, create value for their customers, and help them solve real problems?
I'm a firm believer in triangulating your opinion. If someone asks me for my take on their business, I say point blank if I think something won't work. Personally, I want to be told if I'm not right, especially if I'm talking to the right people. After all, it's free advice that could be worth lots of money. I would tell these entrepreneurs that here's what they should do: find people who are unbiased, find people with an untainted view of who you are and what you are doing. Ask people from different backgrounds for their opinion, and find out what they really think of your business ideas.
We are witnessing increased regulatory pressure on cryptocurrencies and blockchain technology in various countries around the world. Would you say that regulation could hamper the industry's growth in the future?
I think that, in the future, there are going to be two separate worlds. The industry of regulated tokens, and the unregulated market. You will decide which world you want to be part of. But it's all one big experience in the making, and we don't know where things will take us.
What are BlockGeeks' plans for 2018?
Our mission is to train blockchain developers, but we're taking it to the next level by helping them find employers and get paid in crypto. We want to give developers from all around the world the option of earning crypto for their work. There are many companies who need work done and are willing to pay for it, and there are also developers in India, China, Sub-Saharan Africa and other parts of the world who are not earning what they should. Our mission is that …we want to give people jobs by connecting them to employers. We will create a gigantic bounty system, and developers will be able to earn any crypto among the ERC-20 [a token standard] for their work.
---