After 'Hair-raising' Experience with Crypto, Endowments Want More
Disclosure: Crypto is a high-risk asset class. This article is provided for informational purposes and does not constitute investment advice. By using this website, you agree to our terms and conditions. We may utilise affiliate links within our content, and receive commission.
The crypto industry has been welcoming institutional investors with their arms wide open for years now, due to the implication that institutional support would help along regulation, bringing to quicker mass adoption. Now, endowments might become one of the most active cryptocurrency investors this year, a survey showed.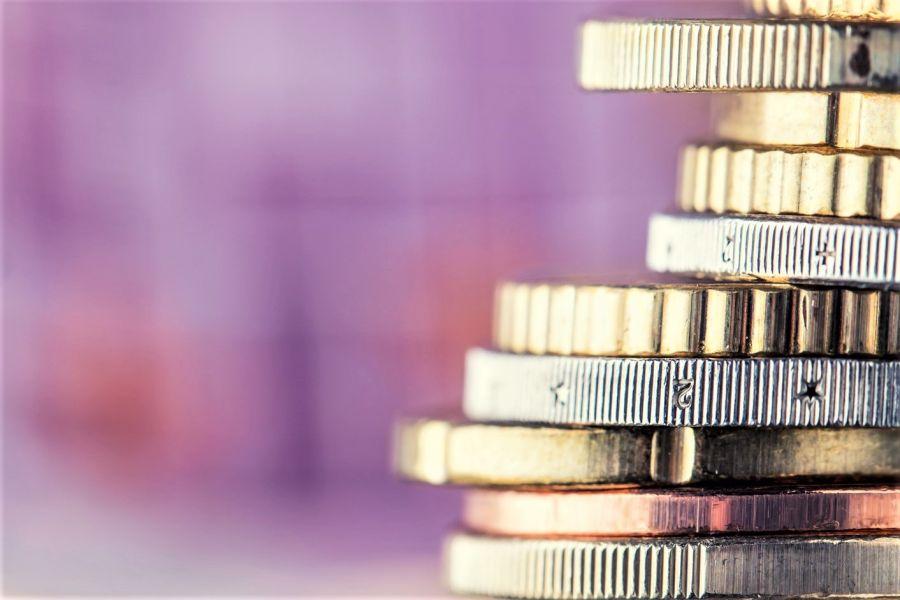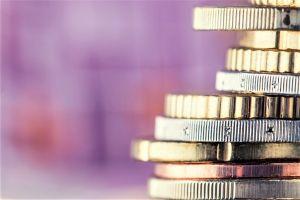 The report by sister publications Global Custodian and The Trade Crypto, in partnership with blockchain security company BitGo, includes 150 responses from endowments, based in the US, UK, and Canada, of which 94% of participants said that they have participated in crypto-related investment activities in the past year, keeping in mind that the survey was done in Q4 2018, when the market suffered a strong crash. Out of those, 54% invested directly, while the remainder had gone through a fund.
To the question of whether they expect their allocation to increase or decrease over the next year, 55% of respondents expected an increase, while only 7% thaught it may decrease. Additionally, 49% of respondents expected any allocation of crypto investments, not just their own, by endowments to increase. 6% expected that allocations would drop.
The report stated, "While concerns around digital assets undoubtedly linger, cryptocurrencies are evidently becoming more synonymous with other established asset classes in the capital markets as infrastructure and providers continue to grow […] Given consistency in both sets of results, it seems these decision makers are in unison on the topic which has undoubtedly come up in networking discussions and conferences throughout the year."
There is no single obstacle making investors wary of cryptocurrencies: regulatory concerns, lack of infrastructure, volatility, and lack of liquidity are all considered more or less equal in terms of potential problems. Volatility, however, remains the number one discouraging factor, while the lack of liquidity is considered the least of all worries.
Just because they're optimistic, does not mean investors are completely at ease around cryptocurrencies, however. The report notes the answers to the question of how they would sum up their experience with crypto: "'Hair-raising' said one survey participant, while another described their experience as a 'very wild ride' elaborating to add that while it may 'swing up and down' there has been an 'excellent pay off'. The words 'interesting' and 'exciting' appeared multiple times, with a running theme of positivity, patience and confidence in the digital asset class, throughout the majority of the answers. 'I think the currency is growing and will maintain value,' said another."
Meanwhile, as reported last week, Ivy League university Harvard's endowment, which is the largest academic endowment in the world, has invested directly into decentralized computing network Blockstack's token sale. Also, in October 2018, reports appeared that David Swensen, chief investment officer at Yale University, invested in two crypto-focused venture funds.
_______
The 20 richest colleges in the United States in FY 2018, by endowment funds market value (in billion U.S. dollars):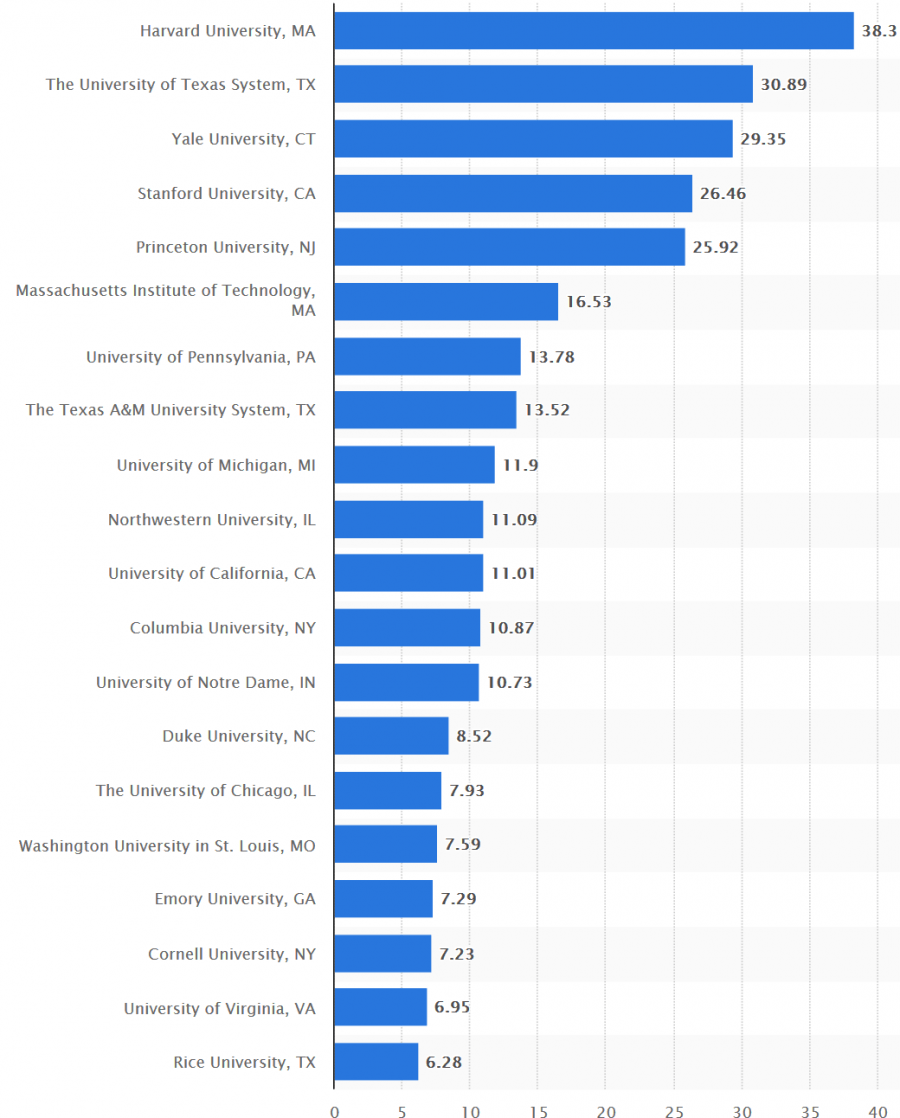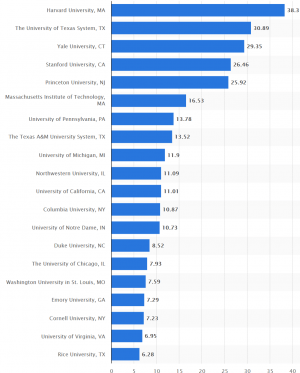 ---