20 y/o Crypto Millionaire Briefed Congressional Representatives on BTC
Disclosure: Crypto is a high-risk asset class. This article is provided for informational purposes and does not constitute investment advice. By using this website, you agree to our terms and conditions. We may utilise affiliate links within our content, and receive commission.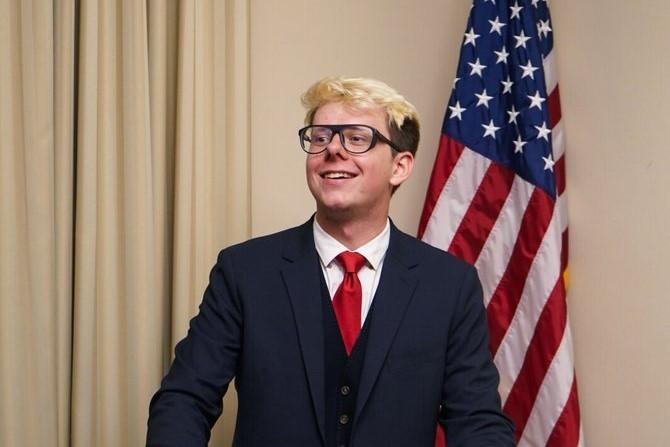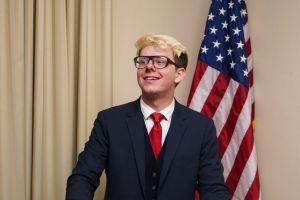 Erik Finman, the twenty-year-old crypto millionaire and one of the earliest and youngest investors in Bitcoin, talked to Congressional Representatives about Bitcoin and cryptocurrencies.
Finman said in a tweet: "Today I briefed Congressional Representatives and staffers on Bitcoin, cryptocurrency, and what it means for America. There is amazing energy in Washington, and people are ready to talk about crypto and find solutions for all Americans. Today was a good day for cryptocurrency!"
Finman co-hosted this event with Rep. Paul Gosar, a Republican who is, interestingly, both a crypto and a Trump supporter, despite Trump's recent comments about digital currencies. Gosar tweeted about the event on the 23rd, saying that "I've invited folks who know more than most on the Hill", adding that Finman has practical success, which is a good teacher. "Don't hate. Come listen and learn", the Representative said.
Finman added that he talked with the reporters after the Congressional briefing, saying "Seems like the whole world is interested in what's happening on Capitol Hill regarding cryptocurrency. Progress is being made – stay tuned!"
That's when he also talked to Cheddar about what happened behind the closed doors, saying they have briefed "a bunch of congressmen, staffers, legislators, policymakers" on BTC, some of them for the first time. He mentioned the Metal Foundation that he recently started with Marshall Hayner, founder of the payment app Metal Pay, the aim of which is to come to the Capitol Hill and educate people on BTC and blockchain. Today's meeting "was just the beginning of what we have planned" and what will compare to the spotlight created by Libra.
In regards to Gosar's stance on crypto, Finman stated that the Representative from Arizona is "super into cryptocurrency", which is their collaboration point. "What we're actually trying to do actually matches up with what the President and actually Democrats and Republicans all want", adding that he thinks BTC should be designated as a commodity.
Finman stated that one of the main things he did during the meeting is "separate Libra from the rest of the cryptocurrency community and Bitcoin community", as, even though the spotlight is helpful, the two are different and Libra is a terrible product, adding that the BTC community hates Libra, and he believes Facebook should be "broken up".
__________________________
__________________________
When it comes to reactions, there are those who responded negatively to the news and the idea of BTC itself:
And there are those who support Finman:
Meanwhile, just this May, Finman launched a new Bitcoin investment app called CoinBits, which uses an investment strategy known as dollar-cost averaging, applying it to Bitcoin investing. Also in May, he said: "I believe that you could be a millionaire by investing in blockchain and bitcoin. […] if you're not a billionaire in the next 10 years, it's your own fault", echoing the sentiment he had more than a year ago, despite the bear market.
---