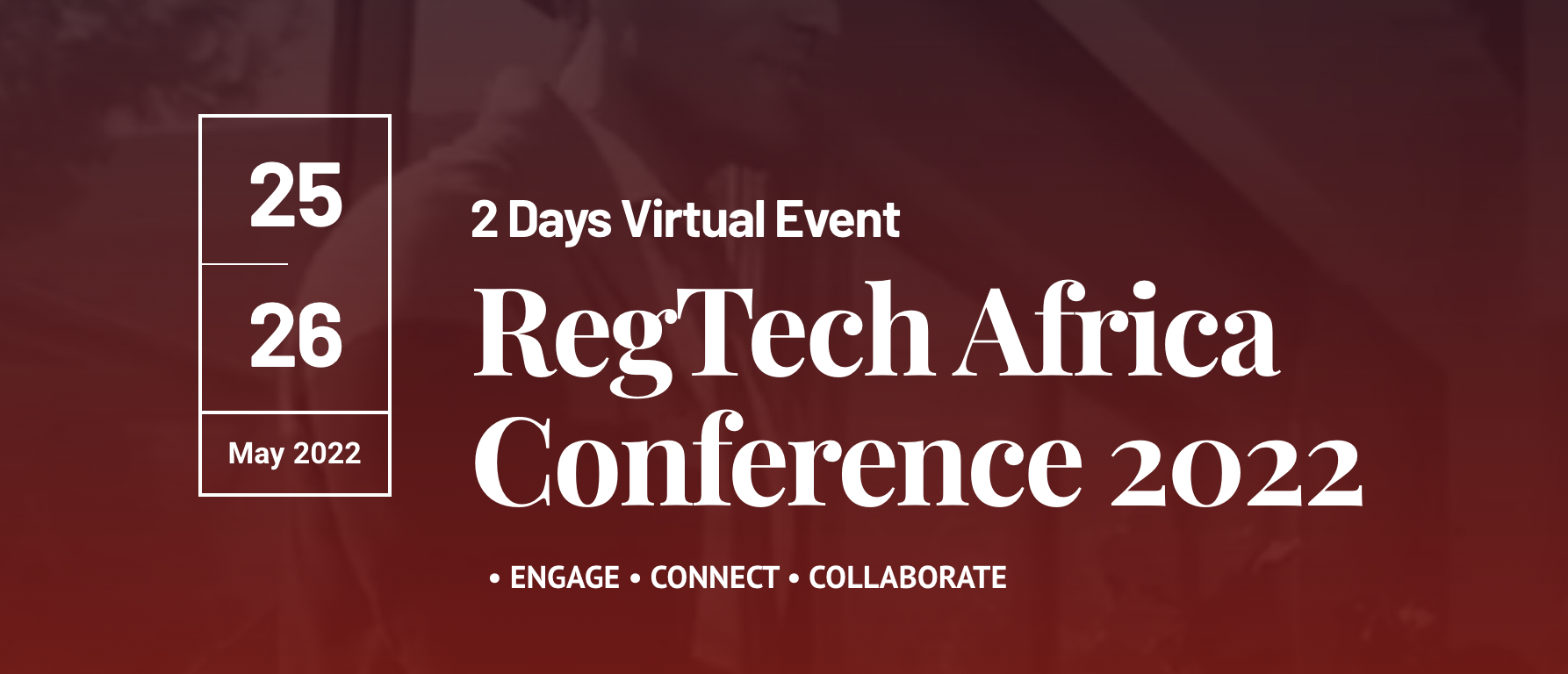 RegTech Africa Conference 2022
May 25-26, 2022
Worldwide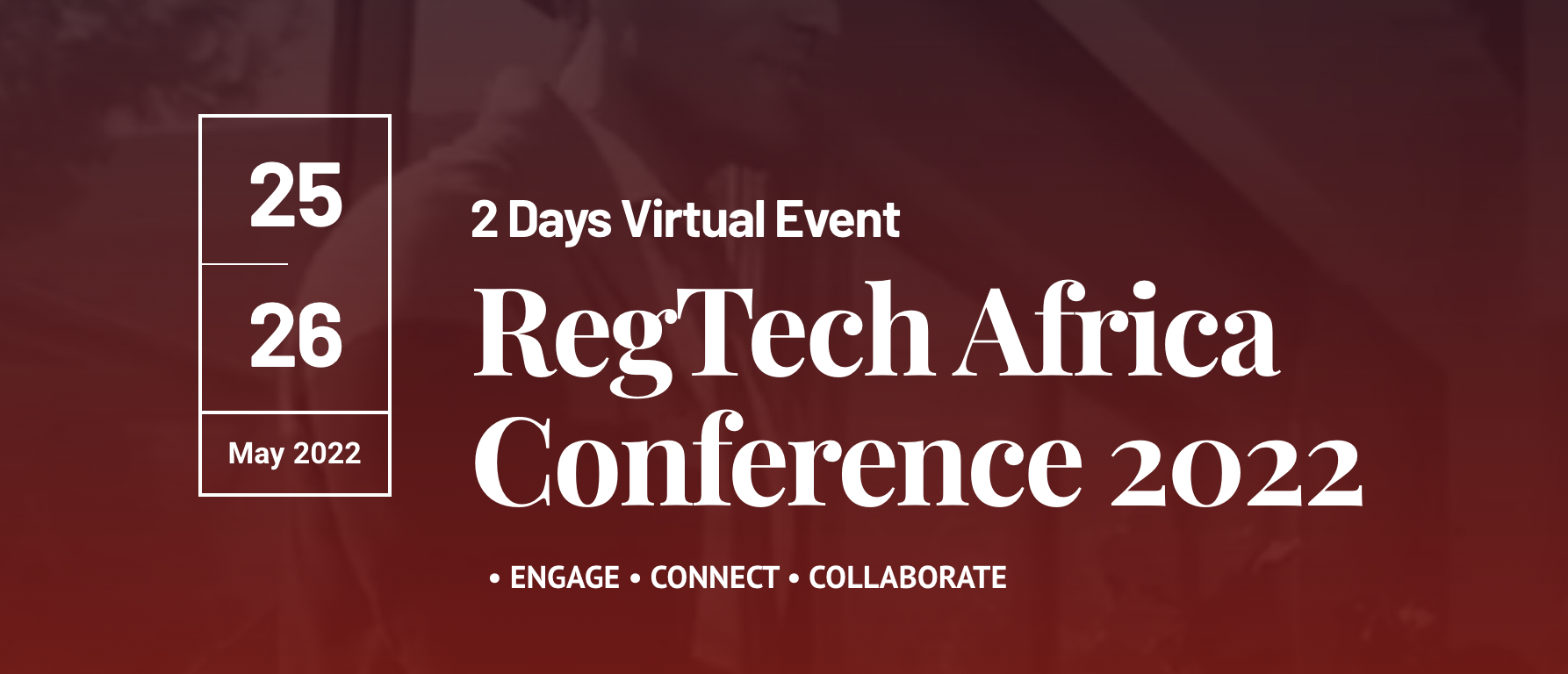 Regulation is a fundamental pillar of the financial services industry, ensuring investor protection and market integrity. As financial services firms seek to comply with regulatory requirements, they are turning to new and innovative regulatory technology (RegTech) tools to assist them in effectively and efficiently meeting their obligations.
Despite these benefits, the RegTech ecosystem is faced with the challenge of enhancing the application of regulations by automating compliance needs, producing accurate reports enriched with quantitative data, and contributing to sustainable business growth.
RegTech Africa Conference is a 2-day immersive experience rooted in collaboration to facilitate solution-focused discussion with financial regulators, C-Level executives, leading Industry experts, decision-makers, policymakers, and government officials from across the value chain to discuss current challenges, business opportunities, develop market strategies, share knowledge and identify solutions aimed at addressing real challenges for sustainable and inclusive development.