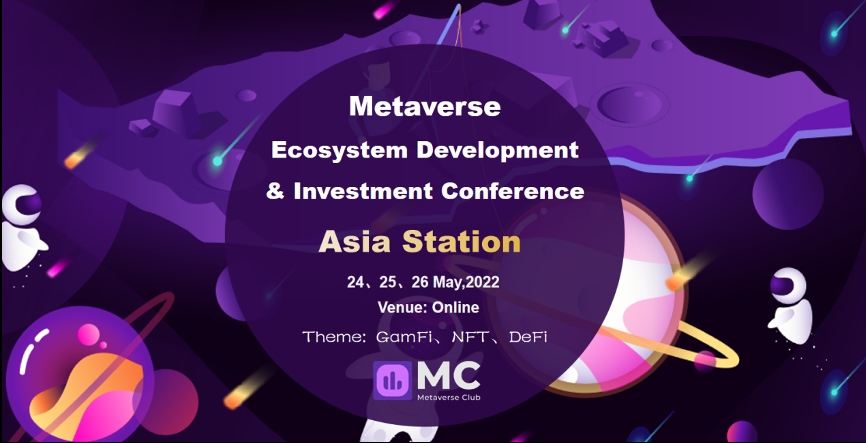 Metaverse Ecosystem Development & Investment Conference – Asia Station
May 24-26, 2022
Worldwide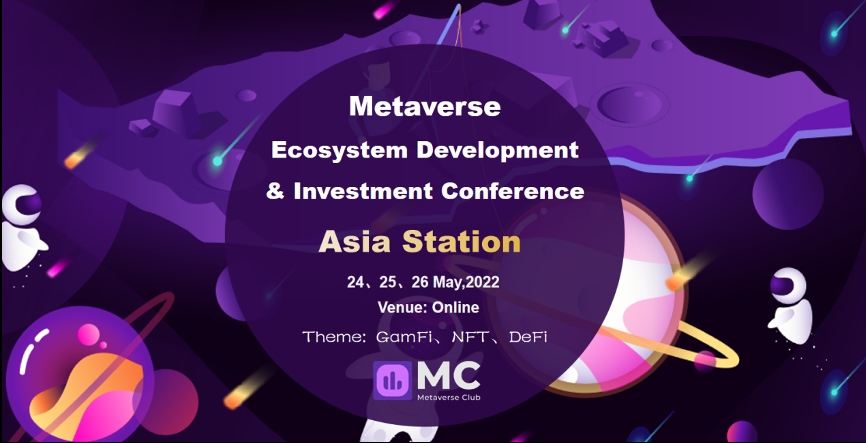 The number of gamers in Asia has grown significantly, with the market accounting for 60% of the world's population and nearly half of the world's gamers. The metaverse hopes to change how we socialize, entertain and monetize by forming a decentralized space.
The blockchain metaverse and play-to-earn are two of the most talked-about topics in Asia, with 1.7 million mentions in Asian media, up 33% YoY. Gen Z is increasingly engaging with dapps, with traffic from 18-24-year-olds growing the fastest. The Asian influence is becoming more evident with 500% increase in users in India, Singapore, and Indonesia.
Metaverse Ecosystem Development & Investment Conference Asia Station will be made in 24, 25, 26, May 2022 online, organized by the MC (Metaverse Club). The conference focuses on games, NFTs, Defi, Technology companies from global, players, investors, and media in the Asia Pacific market, sharing the latest market news with global metaverse companies, finding investment opportunities, and meaningful PR opportunities in the Asia Pacific market.