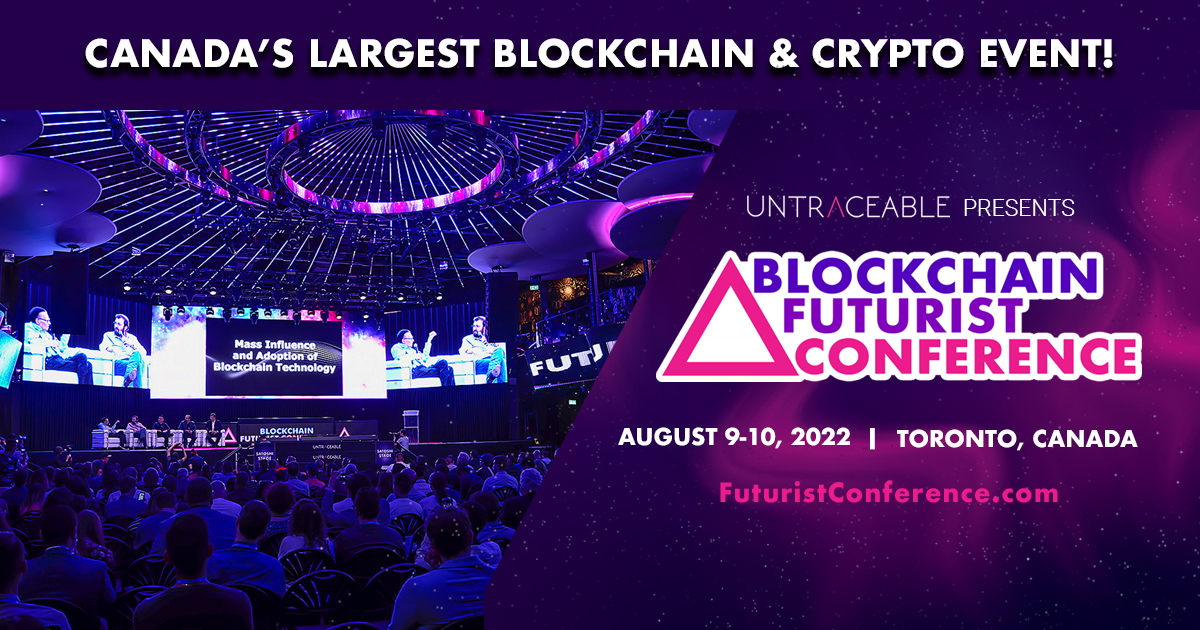 Blockchain Futurist Conference 2022
Aug 09-10, 2022
Toronto, Canada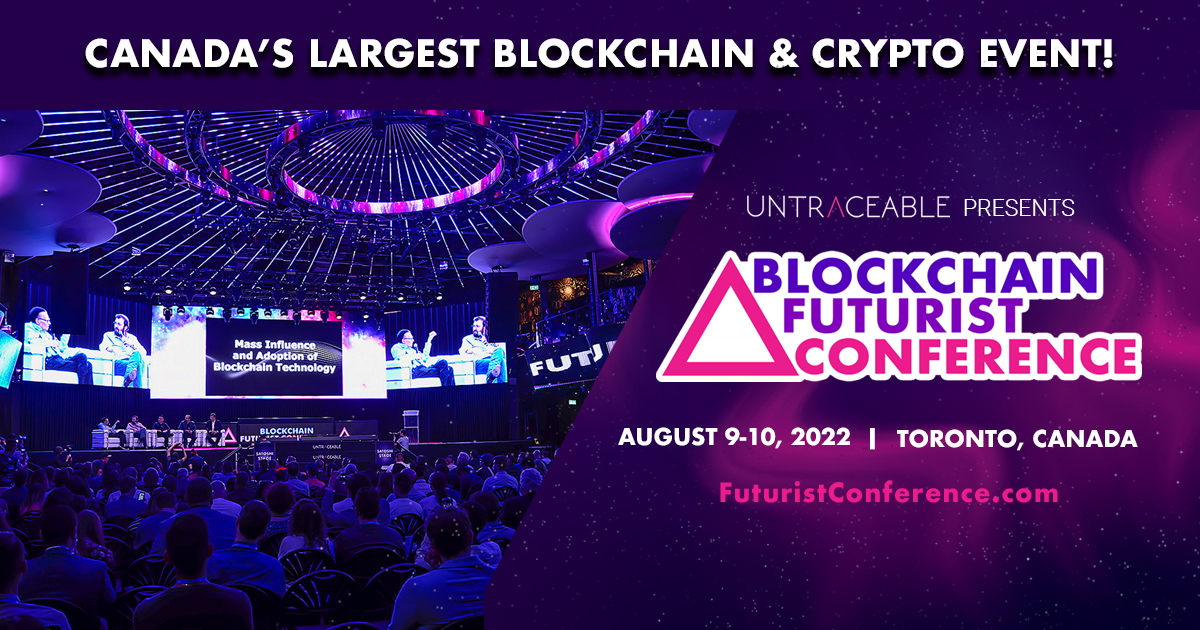 Untraceable's Blockchain Futurist Conference is the largest and most high-profile blockchain & cryptocurrency event in Canada. Like no other conference, this annual event is tailored to foster engagement from its participants with hands on technology weaved into every aspect of the conference. The event brings together a global audience of attendees with startups, investors, developers, enterprise leaders, financial institutions, researchers, academics and emerging tech pioneers to build the future.​

Attendees can expect to hear leading experts discuss trends, showcase the newest tech and debate topics that are sure to shape this technological revolution.

‍The 4th annual Futurist Conference is held August 9-10th 2022.
Exclusive: Get 25% off tickets using the code CRYPTONEWS25