GRAM Token
Born out of resolve to improve scalability and blunt sharp learning curves when managing digital assets, the Gram token and its Telegram Open Network (TON) aim to combine the Telegram's platform huge user base with a full-blown crypto support.
| Market Cap | Volume 24h | Circulating Supply |
| --- | --- | --- |
| $0 | $0.00 | GRAM |

What is Gram?
Gram is a native utility token of the platform which is to be launched under the name of the Telegram Open Network (TON). The hint of its origin is already given in its name, with TON representing yet another foray of a global social media platform into the world of cryptos – Telegram, in this case. For the uninitiated, Telegram is a cloud-based instant messaging and voice-over-IP service developed by Pavel Durov and his brother Nikolai, the people behind VK.com, which is one of the largest social networks in Eastern Europe.
Telegram's client apps already allow the users to exchange messages, photos, videos as well as any other multimedia in a largely anonymous manner. At the same time, its sister crypto platform TON hopes to become a network for fast payments, storage platform, virtual private network and a repository of a host of other services made available on the platform whose operation is described as resembling a "supercomputer". The key advantage the Telegram team, led by its co-founder Dr. Nikolai Durov, counts on is the Telegram's existing base of 260 million active users and 70 billion messages which are exchanged on a daily basis. It is supposed to serve as a stepping stone to propelling both the mass adoption of cryptos and usher the Telegram platform into the cryptocurrency era.
How Will Gram Be Deployed?
Gram is supposed to go on presale on July 10 2019, at the price of USD 4. This price is 201% higher than what Telegram's investors already paid in the second initial coin offering (ICO) round in March 2018. The pre-sale is supposed to be handled by the Japanese exchange platform Liquid. The platform will offer a 12.5% discount for those buying Gram with QASH, the native token of Liquid. Residents of Japan, the United States and dozens of other countries will not be eligible to buy tokens.
The team behind Gram promises that their tokens will reach the customer's wallets following the mainnet launch of the TON platform which is planned for October 2019. The initial supply is projected at 5 billion Gram tokens, while the initial circulating supply will be capped at 640 million. There are plans to get this figure to 3 billion within 18 months following the mainnet launch. Some 200 million Gram tokens (4% of total supply) will be reserved for the development team, with 52% of the supply is planned to be set aside for the TON Reserve in order to promote flexibility and minimize speculations during the initial development of the platform.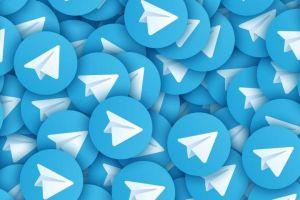 What Is Gram Trying to Achieve?
The wedding of the global messaging giant with the technological potential offered by cryptos is supposed to help the Telegram team achieve a number of goals:
Telegram Open Network is designed to deliver top notch scalability and performance at low costs. According to the Telegram team, this blockchain network project is supposed to become a fast and secure platform, capable of handling millions of transactions per second (TPS) even when the network is at full load. This level of processing capacity is to be achieved by implementing the instant hypercube routing technology. Based on this, TON plans to become a major competitor of Ethereum and its smart contracts and decentralized applications (dApps), with the scalability card being played as the TON's main advantage. The desired level of scalability should be reached with the help of so-called infinite sharding paradigm, which supposedly allows TON blockchains to split and merge in order to maintain control over the changing amount of load on the network. Also, new blocks should be created faster, with the absence of long queues helping the network keep the transactions costs down.
Telegram aims to push for a globalized adoption of crypto technology based on its massive and existing base of engaged users. Based on the Telegram team plans, millions of existing users of the Telegram platform already exist as a "critical mass" which will spur the growth of the TON network. Its ecosystem consisting of communities of developers, publishers, payment processors and merchants should stimulate the demand for the Gram token as the platform's cryptocurrency. Together with Gram, the Telegram's customer base will become the backbone of a self-sufficient digital economy which does not have to develop its technical and customer infrastructure from scratch.
Telegram Open Network is designed as a versatile platform which should offer access to a whole range of services. Telegram has already established itself as a communication platform used by various exchanges, token sales and other crypto projects. By analogy, TON should support the development of cryptocurrencies and digital applications, together with acting as a file storage service, dApp platform, messaging app and a payment service. Its Gram token will be used for the payment for provided services on the TON.
TON aims to promote privacy and data security at the level which is already associated with the Telegram platform. Considering that the Telegram app was launched with the aim to promote freedom through the exchange of encrypted messages, the TON already faces heightened expectations regarding its potential to uphold this reputation. Decentralization and protection of private data, protection from its abuse for targeted marketing campaigns are to become hallmarks and starting points for the launch of a blockchain-based platform whose creators have already cut their teeth on Telegram platform.
List of Services to Be Offered by TON
As a way to bridge decentralized and centralized components within its ecosystem, TON will offer support for the integration of third-party messaging and social networking apps, together with a range of services which will be provided under its umbrella:
TON Storage. This service will support a distributed storage service similar to Dropbox. Its distributed file storage technology will enable the creation of custom systems for the decentralized storage of a large amount of data.
TON Proxy. This service will serve as a network proxy and anonymization layer which will hide the IP addresses and identity of the TON users in line with its aim to battle censorship.
TON Services. This platform will be a home to third-party services, featuring a simplified user interface for interacting with smart contracts and dApps.
TON DNS. This service aims to ease the user-system interaction by assigning recognizable names to network nodes, accounts, smart contracts etc.
TON Payments. This system will be primarily used to facilitate micropayments and instant off-chain transfers of value that should offer levels of security comparable to the ones associated with the on-chain transactions.
The Telegram Light Wallet. This wallet will be an integral part of Telegram applications. Gram wallet will be made available to all Telegram users.
How Does TON Work?
The TON platform will comprise several key components making up the bulk of its architecture:
TON multi-blockchain platform, tasked with processing transactions and supporting Turing complete smart contracts and multi-cryptocurrency value transfers. The platform enables working with micropayment channels and off-chain payment networks. TON Blockchain will also feature a vertical blockchain mechanism which would allow it to "heal" itself independently.
A peer-to-peer network called TON P2P Network. This component will facilitate access to the TON blockchain, send transaction candidates, and receive updates about parts of the blockchain related to the client's accounts and smart contracts
TON Storage component will store archived copies of blocks and status data. It will also store arbitrary files for users and services on the platform.
Network proxy will operate in a manner similar to Invisible Internet Project network layer.
A distributed hash table similar to Kademlia is also a part of the TON platform. This component will work as a "torrent tracker" for the TON Storage and service locator for TON Services.
TON Services will feature interfaces supporting interaction resembling the use of browsers or smartphone applications.
Consensus mechanism of the TON network will be Proof-of-Stake (PoS).

How Will Gram Token Be Used?

The Gram token has several major uses as a part of the Telegram ecosystem. These include:
Gram token is the means of commission or "gas" which is paid to TON nodes for their role as validators which process transactions and smart contracts.
The same tokens will make up the stakes which are deposited by validators as part of the platform's PoS system. Based on it, potential validators can become eligible to validate transactions and create new blocks and coins.
Gram tokens will provide the capital funds which are lent out to validators in exchange for a share of their rewards.
Gram will support voting power in favor or against the proposed changes to the network's protocol.
The tokens are the main means of payment for services provided by the apps built on top of the TON platform, i.e. its TON Services component. The same goes for paying for the decentralized storage of data as part of the TON Storage services.
Registration of blockchain-based domain names and hosting of the TON-based sites will be paid with Gram.
Services involving the obfuscation of identity and IP addresses of the users will be provided for with Gram tokens.
Gram tokens can be used to pay for bypassing potential censorship measures imposed by local ISPs.
In addition, Gram tokens will be made available for any potential use outside of TON ecosystem, just like other cryptocurrencies existing in the market.
Finally, buying Gram is not the only option to lay one's hand on these tokens. Users can earn Gram tokens by inviting their friends to sign up to the Liquid platform and take part in the upcoming Gram Token Sale.